Whether at schools, libraries, or at home, millions of Americans participate in Hour of Code during the first week in December. It's a nationwide initiative by Computer Science Education Week and Code.org to introduce millions of students to computer science and computer programming through introductory coding activities that take about an hour.
Computer Science Education Week
If you are looking for spectacular Hour of Code activities, you can't go wrong with the workshops at Apple Stores and Microsoft Stores. The Chicago Public Library and many local libraries are hosting events to introduce kids to computer programming, as well. Nothing near you? See Code.org for loads of engaging, free tutorials.
Tutorials Galore
If your child is a bit hesitant to get started, maybe a familiar character or theme will motivate them to try. You can work with them or even do these fun tutorials on your own.
For the younger set (and adults who feel hopelessly technologically inept) take advantage of the new partnership between MIT, Tufts, and PBS Kids and download PBS Kids Scratch Jr. The free app designed for kids 5-8 is available on Android and iPad.
Programming and Coding Robots at Home
This section contains affiliate links.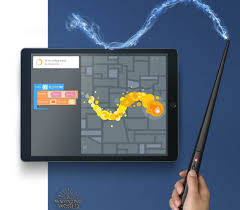 Kano has several fun STEAMy kits that will help anyone build their first computer programs within minutes of unboxing the product. Their Harry Potter Coding Kit provides 70+ coding tutorials, to get you going. Their budget-friendly Pixel Kit and their Motion Sensor Kit are also hits.
Cozmo is a palm-sized programmable robot with a big personality.
The Ozobot Bit remains the smallest and most affordable programmable robot at only about less than $50 for the Bit bot.
LEGO Boost provides opportunities to build a bot and program it.
Sphero has a growing stable of programmable robotic balls.
Wonder Workshop line has expanded Dash and Dot with the Cue bot that features an "emotive artificial intelligence" and even greater interactivity. Wonder Workshop also offers new expansion packs, like the Dot Creativity Kit and a launcher for Dash.
Scratch, Jr. Coding Cards is a set of 75 cards that build coding skills for young children on the free Scratch Junior platform.
Read About It
Rox's Secret Code is a fun, thoughtful picture book that comes with a free downloadable app and built-in augmented reality surprise. Read our full review and discussion with the author.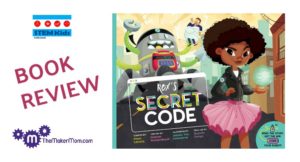 Ara the Star Engineer is an inspiring book written by a female program manager at Google.
Who Says Women Can't Be Computer Programmers? The Story of Ada Lovelace,
Grace Hopper: Queen of Code and Margaret and the Moon teach young children about two women who worked hard and played important roles in developing today's technology.