The Maker Mom's favorite dad-daughter review team is back with their review of Liz Heinecke's latest book, STEAM Lab for Kids: 52 Creative Hands-On Projects for Exploring Science, Technology, Engineering, Art, and Math (affiliate link). Our readers are fans of Liz's earlier books, Outdoor Science Lab for Kids and Kitchen Science Lab for Kids, so we had a feeling this one would win us over as well. Let's see what they had to say.
STEAM Lab for Kids Book Review
Dad's take:
With 52 different projects organized by the acronym STEAM (Science, Technology, Engineering, Art, and Math), STEAM Lab for Kids is full of great activities for exploring interesting concepts with your kids. The projects range from quick activities to multi-day operations, and each has notes on the principles behind what is happening to expand and contextualize the lessons being learned. While Vera and I didn't get to try all 52, we jumped right in to a project using items we already had around the house, "Rainbow Slime" the first night. We were excited to share our newfound mastery with visiting friends the next night. It was a hit!
Our second project was learning about fractals through a simple art project, and although we only spent a few minutes on the drawings, it led to a great discussion about where these shapes occur in nature. Happily, this discussion is ongoing.
These projects at once guide you carefully through the process while also allowing enough space for experimentation, creativity, and self-guided learning.
Learning and creativity don't have to be mutually exclusive. This book makes a great case for the inclusion of the arts in STEM not only as a way to illuminate, but also to engage and reach a wider audience on their own terms.
Bottom line: the projects are fun, the writing is informative and concise, and we enjoyed both doing projects and learning the underlying concepts. This is a great book for a wide range of ages, interests, and abilities.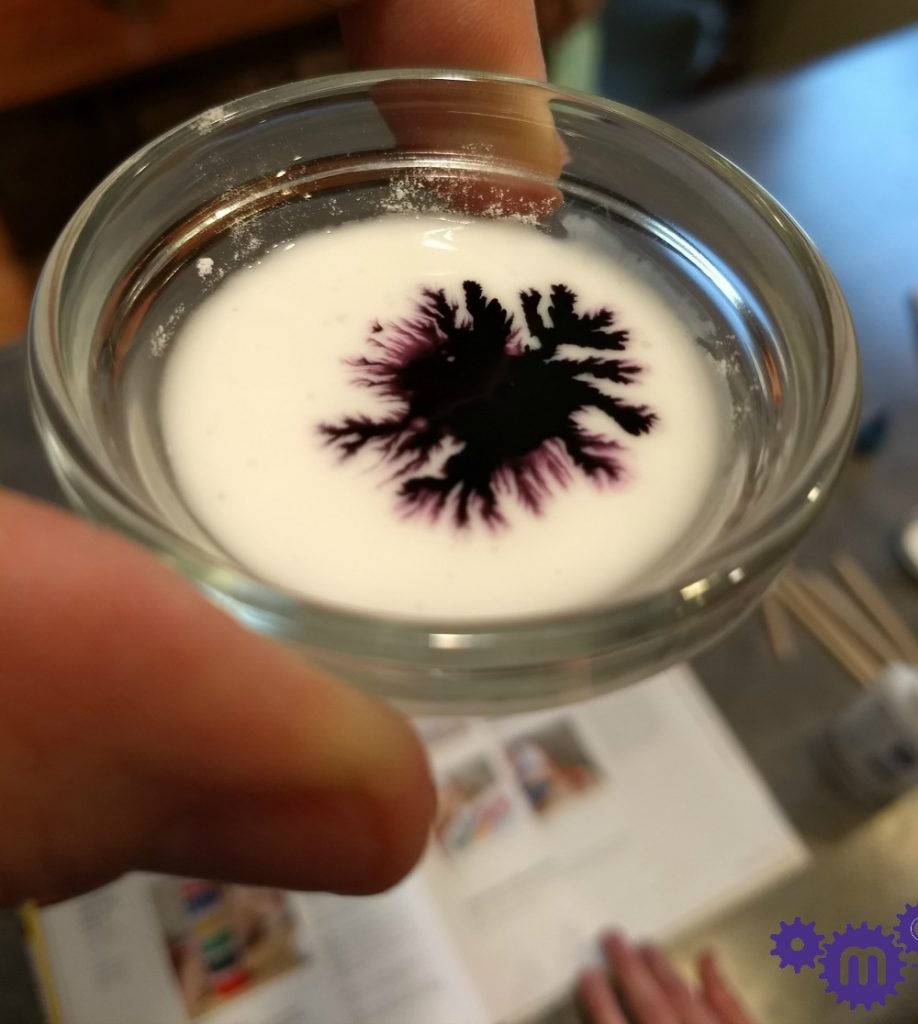 Vera's take:
This is a book that makes learning fun, fun, fun! These activities are great to prevent boredom and they are easy to teach other people. The instructions were very helpful. They tell you exactly what you need to know and they line up with pictures that show you what things should look like. I think pictures help a lot! The author lets you know what is happening scientifically with these fun projects, it is very interesting! I got to show my friends how to make slime, which made me feel really good to be able to share knowledge with them!
Don't miss Liz's newest book, Star Wars Maker Lab. And check out our reviews of her previous books: Outdoor Science Lab for Kids and Kitchen Science Lab for Kids.