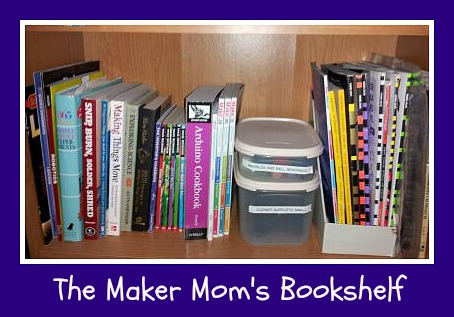 In these dark times, I sometimes turn to cute animal videos and GIFs for a quick smile. Don't judge; it's actually a science-based approach! And of all of the cute, fluffy animal videos, nothing tugs at my heart like adorable animals with prosthetics. So when a publisher reached out to me with their fall titles (affiliate links ahead), I practically melted when I came across Unstoppable: True Stories of Amazing Bionic Animals.
Stories of Bionic Animals
Seriously, check out the cover:
Unstoppable is a new hardcover for kids in grades 2-5 and sappy adults in need of uplifting stories. Author Nancy Furtstinger highlights stories like Chris P. Bacon, a pig born with malformed legs that gets moving thanks to a custom wheelchair, as well as stories of dolphins, rabbits, alligators, goats, dogs and more. The featured animals are not bionic in the sense of having electromechanical assistance, but they do all benefit from various prostheses. It should be noted that some of the featured animals were not born with physical issues, but instead have injuries that were caused by humans. Be prepared for some big WHY questions.
Along with the book's inspiring can-do attitude, young readers will learn about the two main types of human prosthetics that are becoming available to other animals and pick up vocabulary words like prosthetics, carbon fiber, and vacuum formed (hey. I've done that). The book includes a glossary to ensure understanding of the more challenging words. Unstoppable might even inspire a STEM career goal to become a veterinary orthotic and prosthetic specialist, which requires an understanding of the biomechanics of many species and digital fabrication skills, like 3D modeling.
I give this book a hearty paws-up. It makes a great addition to any library (home, school, or public). Unstoppable sells for $16.99, but as of posting time, it's $12 on Amazon.
Also in my mailbox…
Marine Science for Kids
By contrast, Marine Science for Kids: Exploring and Protecting Our Watery World is more academic and written with a slightly older audience (ages 9+) in mind. Written by wife and husband team Bethanie and Josh Hesterman, the book provides an overview of fresh- and saltwater habitats, Chapters are informative and somewhat dense, though the text is broken up with wonderful photographs. There's a lengthy glossary, which will be a boon for school reports (and also prevent the need to ask Google, Alexa or Siri for assistance). The book also includes 21 activities which range from the practical, like how to get fresh water from saltwater to some that are a bit "fluffier," like how to make an origami frog. Other highlights include profiles of men and women with careers in different areas of marine science.
Marine Science for Kids is best-suited to kids with a fondness for learning about marine life, or homeschoolers/classroom teachers looking to expand their resources on the topic. Of course, it would be a handy edition for a public library, too.