This post contains affiliate links. There's been a steady rise in STEM toys for girls in recent years with products like Goldieblox, Lego Friends, Roominate, and the Yellowscope Science Kit making a splash in the marketplace. With the exception of Lego Friends, those products were developed visionary female entrepreneurs who also had backgrounds in STEM. So it's no surprise that there are several new good reads for STEM girls that were written by women in STEM.
Good Reads for STEM Girls
Smore is an indie magazine written for girls ages 7-12. Because the only child in my house is a 17- year-old young man, I brought my review copy to a recent event for STEM girls at mHUB (see the video below) and passed it around for feedback. It received a thumbs-up all around, with a cautionary note that some of the content might be a bit challenging for girls on the young end. Click for details.
Girls Who Code
Rox's Secret Code is a fun, thoughtful picture book that comes with a free downloadable app and built-in augmented reality surprise. Read our full review and discussion with the author.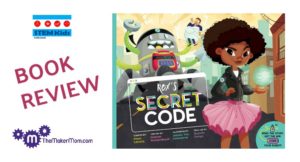 Ara the Star Engineer was written by a female program manager at Google after her daughter made a comment that "engineers are boys," the book features a diverse cast of real-life women who are software engineers at a Google-like organization. The encouraging women help little Ara find her way to use math and code to solve problems.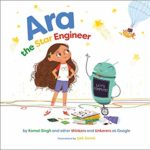 Ada Lace on the Case
Emily Calendrelli, host and producer of Xploration Outer Space, MIT grad, and STEMchat panelist, now has a book series, Ada Lace on the Case. These chapter books are written for elementary school readers. The largish-print text is broken up with illustrations that drive home the fact that Ada lives in a culturally diverse neighborhood.
Third-grader Ada not only has a knack for science and math, but she uses technology to solve neighborhood mysteries such as the disappearance of a dog on her block. Each book features a section that explains the science behind the technology that appears in the story, like drones and gecko gloves.
Women in Science
Galaxy Girls: 50 Amazing Stories of Women in Space profiles 50 women who have played an important role in space exploration. Each profile features a biographical sketch, and a quote from the woman scientist or explorer along with an illustrated portrait,
Talented illustrator Rachel Ignotsky profiles 50 diverse women in science who made lasting marks.
Good Night Stories for Rebel Girls
Good Night Stories for Rebel Girls features real-life stories of fearless women from a wide range of backgrounds. It's not limited to STEM role models, but it does include many. This record-breaking crowdfunded book was released in 2016. Grab a copy now to get ready for the second edition in 2018.
Two New Picture Books
Grace Hopper: Queen of Code and Margaret and the Moon teach young children about two women who worked hard and played important roles in developing today's technology.
Girls Who Code, Part II
You've heard of the organization, now check out their books. This series for grades 3-7 features an ethnically diverse group of girls who participate in a coding club at school. The books (one released and two in the works) introduce coding concepts, but the plots hinge on teenage relationship drama. Some have called this new series a Babysitter's Club for digital natives. The hardcover books retail for around $13.00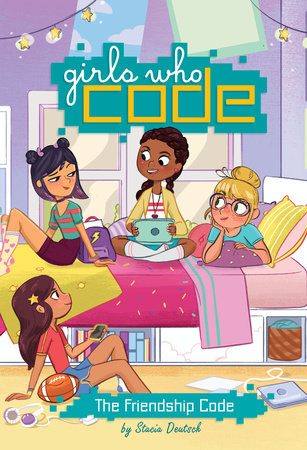 Click'd
Another book tweens, Click'd, is the start of a new series by Tamara Ireland Stone, a best-selling author with deep roots in technology. The drama-driven series focuses on friendship, technology, and ethics. With a list price of $16.99, it's currently on Amazon for under $12.
Hidden Figures
Did you know that there's a young readers' edition of the best-selling Hidden Figures? You do now!
For Teens and Their Parents
Geek Girl Rising: Inside the Sisterhood Shaking up Tech by Heather Cabot and Samantha Parent Walravens shines the spotlight on "fearless female entrepreneurs and technologists fighting at the grassroots level for an ownership stake." Meet a new generation of women who are crushing it in Silicon Valley. This book is sure to inspire STEM girls and their parents.