20th annual Great Backyard Bird Count starts today! The whole family can participate in one of the largest and best known citizen science without leaving the house. Plus, after registering online, you only need to commit as little a 15 minutes to successfully participate in the count.
Here are a few books to help you celebrate or maybe promote a love of nature and bird watching throughout the year
I received these book for review. This post contains affiliate links.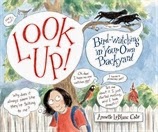 Look Up! Bird-Watching in Your Own Backyard Written and illustrated by Annette LeBlanc Cate, this adorable book on bird-watching is dense with facts. However, all that information is presented in such an engaging manner thanks to lively illustrations and an adorable cast of opinionated illustrated birds of all types of beaks and feathers. Look Up covers bird-watching etiquette and tips for getting started, including necessary supplies. Cate points out a variety factors to observe from color to silhouette and size and style of beak. Do you notice whether birds have long pointing hind feathers like the mourning dove or more compact ones like the swallows possess? You and your child will after reading this book.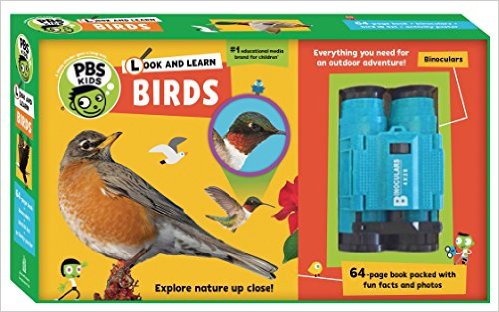 Look and Learn Birds by Sarah ParvisThis instructive book comes as part of a kit that includes handy binoculars and a few other goodies to kick off your backyard birding weekend, and maybe a lifelong hobby, to boot.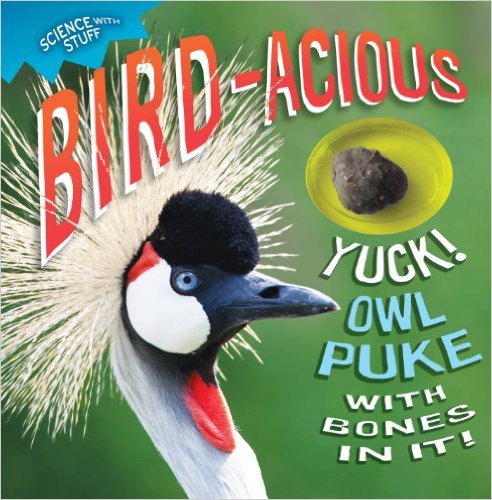 Bird-acious is full of colorful photos and fascinating bird facts. Even better, the "stuff" mentioned in the title is a sanitized owl pellet. An owl pellet is the indigestible remains of its meal, like the fur and bones from a mouse it might have snacked on. The pellet is puked up, not pooped out, if it matters. Owl pellets are very cool to dissect!
As with the proverbial box of chocolates, you never know just what you will find packed into the owl pellets. If you or your kids had fun with one, you can
order a bunch more
.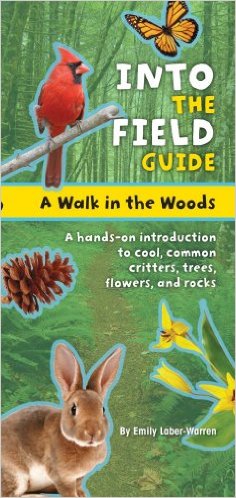 Into the Field Guide: A Walk in the Woods
 by Emily Laber-Warren
Although designed for kids, I learned a few fun facts about the trees in the woods near my house from this kid-friendly field guide. It also describes other flora and fauna such as birds, flowers, rocks, and more.