UPDATE: See our 2017 STEM gift guide for tweens and teens over here. It's the STEMmiest time of the year! Several of you have asked about this year's gift guide for kids and I don't want to leave you hanging. First off, I think that books make great gifts. If you're a regular reader of this blog, you likely agree, so don't miss my list of great new titles (and a few old favorites) for STEM and Maker kids and their parents.  And speaking of parents, I found a few cool items on Etsy, for adults (think: Science Olympiad coach gift). This post contains affiliate links.
2016 STEM Gift Guide for Tweens and Teens
I've identified several promising new companies since I started doing a STEM gift guide several years ago. It's exciting to see how these brands have grown and built their offerings over time. Let's take a look. And stay tuned for a separate round-up of Ardunio kits, which are trending items this year, as are drones.
I first wrote about these handy solderless kits that help kids learn about circuits and electronics in 2014. "The Circuit Stickers Starter Kit
 comes with everything you need to get going, including a handy, dandy sketchbook that provides an educational overview and instructions. It also serves as the workspace for building the circuits. In addition, it includes copper tape, button cell batteries and the namesake circuit stickers, tiny stickers with embedded circuits and surprisingly bright LEDs in three colors, as well as a few other goodies." Read the full review here. Check out Chibitronics' latest offerings here. I still recommend their STEM Starter Kit.
I was taken by the dare I say, cute, electronic bits from the moment I laid my hands on them. But back in the early days, it was hard for consumers to know what to do with them once you lit the lights and sounded the sounds. Now not only do the bits come with instructions for suggested products, but they have a wide range of kits. Some, like Rule Your Room Kit, are geared toward kids, but others are designed for inventors (who, admittedly, may be kids).
I love how this iPad extension blends technology and real world play. And smart play at that. Is it educational technology or just fun? You decide. Every visitor who's tried this at my house has been amazed at Osmo's reflective technology. Watch it in action with my video overview.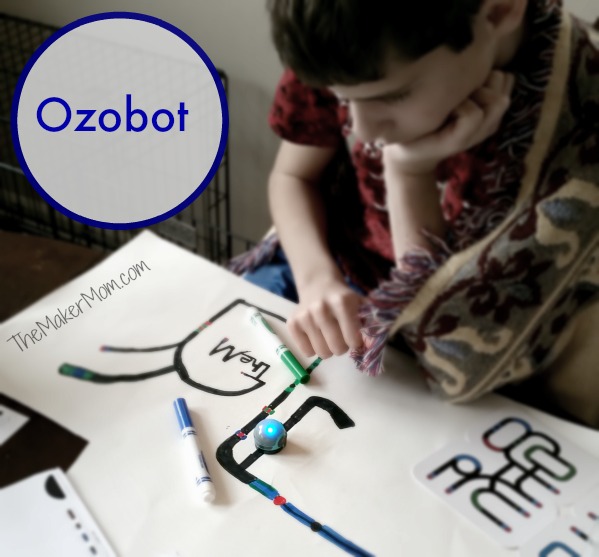 The Ozobot Bit is the smallest and most affordable out there. It's the most affordable, too at about $60 per palm-sized robot. You can play with the Ozobot Bit through tablet-based apps (iOS and Android), draw coded paths for the robot to follow, and even code its actions with OzoBlockly, a drag and drop programming language. The brand has added new bundling options and cute extensions like this construction kit.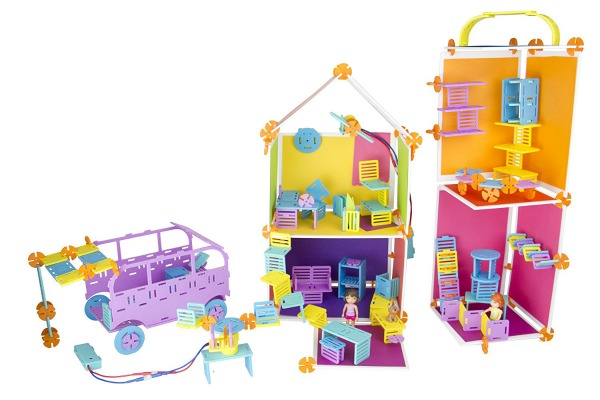 I feel nostalgic about this product because I remember the early prototypes on their initial crowdfunding campaign. Roominate was invented by women with an eye toward a girl-friendly engineering product. Kids get to build things and dabble in electrical engineering by adding easy-to-use circuits to make things light up and move. Although designed with girls in mind, boys like it, too. The company grew, made it onto Shark Tank and was eventually acquired by Playmonster.
Sphero is another good starter robot.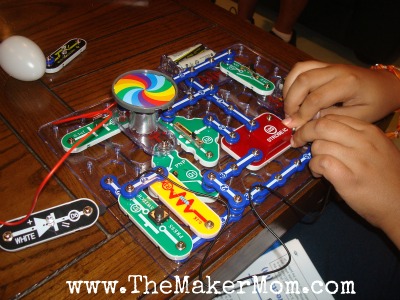 Even with newcomers on the market, Snap Circuits are still a great way to get started with hands-on electronics. Their line extends far beyond the Junior Kit.  One kit (maybe two) is likely enough for one house. If your child takes to these, at some point you can simply to move onto more other types of electronics systems. (That said, you can check YouTube for ideas on how to work beyond the snap board.)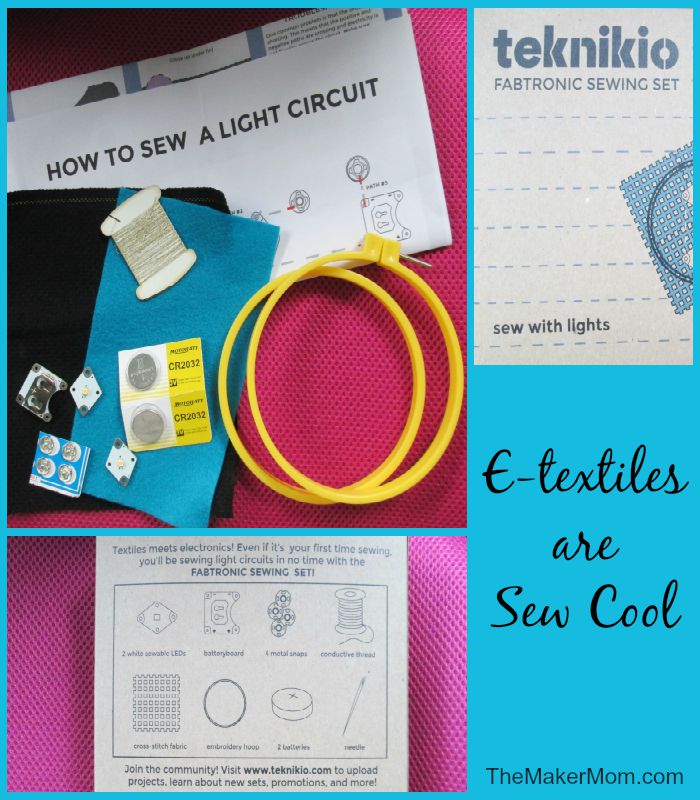 They've added engaging new kits to their line of STEAM kits, one of which I'll plan to review in the coming weeks. The Teknikio Fabtronic Sewing Kit remains a favorite way to introduce kids to sewable circuits, or e-textiles. Read the original review here.
You can't go wrong with a ThinkFun game! They offer loads of options for brain-bending logic games and puzzles.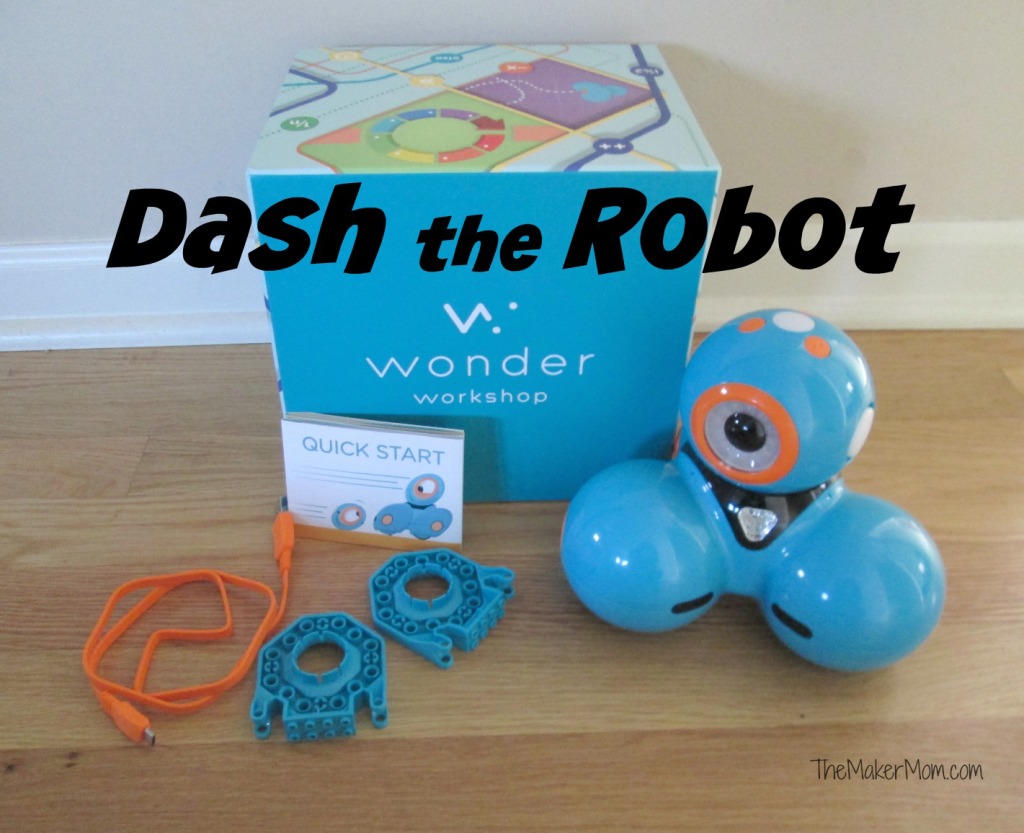 Robots don't get hardier than the very kid-friendly Dash and Dot from the Wonder Workshop. The robots can be operated like remote control toys via iOS and Android apps, but they can also be programmed with Blockly and a proprietary language. Be sure you have a device that's optimized for their apps before you buy these adorable bots. Prices start at $150 for just Dash and rise if you add Dot and accessories like the xylophone or launcher. In the last year the brand has added more accessories, a competition league,  teacher support and more vibrant online community. Read my original review here.
X-Cube
The X-Cube, a 2015 top pick, was developed by Dane Christianson when he was a student at Chicago's Illinois Institute of Technology. It's like a Rubik's Cube on steroids. When I say it's been exciting to watch Dane expand his company's line, I mean that in the most literal sense. Dane is a member of mHUB, the product development space I've been working for throughout 2016.  Dane just put the finishing touches on the X-2, which is like the X-Cube on steroids. The X-Cube retails for $40, but as of publication time, it's selling for $29.99 on Amazon.
Yellow Scope Science
Yellow Scope Science Kit, the science kit designed with girls in mind that's fun for all kids, expanded their line. Read about their newest kit, Acids and Bases, which sells at a lower price point.