Gather round kiddos while I bring you back to the days of yore. That's right, it's Tech Throwback Thursday! Today we're exploring a time before there was Oculus Rift or Google Cardboard. Heck, we're talking about an era long before even the Viewmaster Viewer of my youth was a thing.
Meet the Stereoscope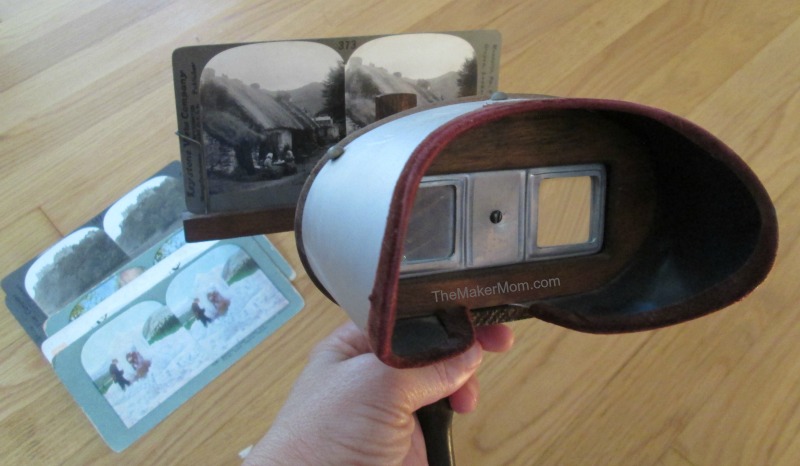 A stereoscope consists of housing for two lenses, one for each eye, that distort an image so that it appears both larger and more distant than it is. The unit also has a holder for stereograms, cards containing two similar photographs that are taken at slightly different angles. When the photos are placed side by side and viewed through a stereoscope, together, they create a 3D effect.
My childhood Viewmaster Viewer was an updated version of this old technology. Apparently the brand has gone higher tech recently. Huh.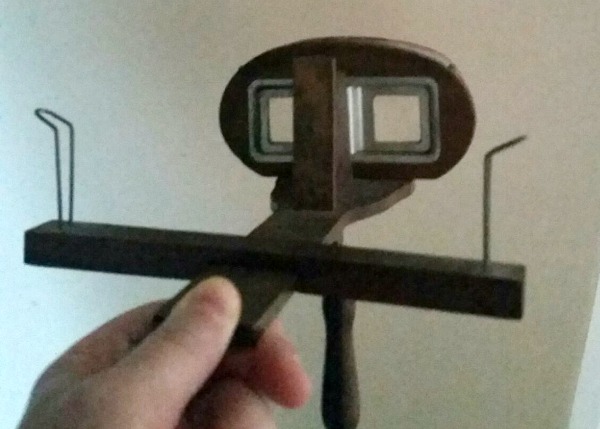 At any rate, stereoscopes were all the rage from the mid-1800s to the early part of the 20th century. Some claim that in the late 1800s every household in America had one. While I don't know if that's true, I do know that stereoscopes were a popular form of entertainment before radio and TV. I recall being told this years ago on a tour of Abraham Lincoln's Springfield, IL home, where one rests on a parlor table. You'll be glad to know that the internet concurs. You'll also be glad to live in an age with TV, smartphones and live streaming, right?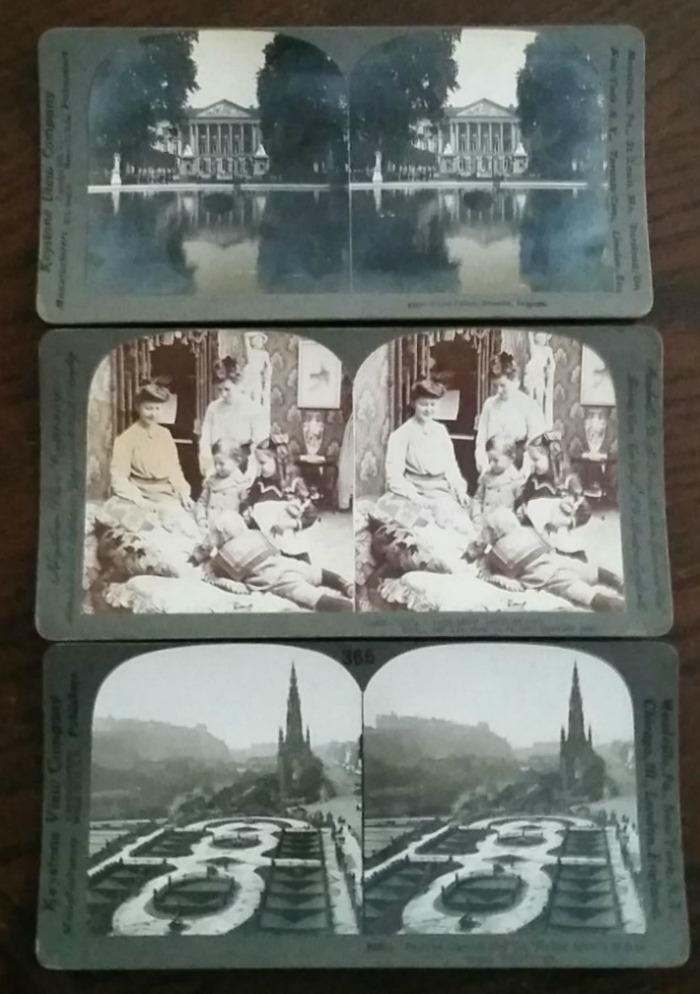 Speaking of the internet, one interesting fact I found via Wikipedia, is that stereoscopes like mine, that is, the one above, were based on a design by Oliver Wendell Holmes (Google to remind yourself why that name sounds familiar). The really cool thing about this is that he chose not to patent his design, so my stereoscope is an old piece of open source hardware.