As part of my involvement with the Lenovo INsiders, I get the heads-up on new projects and initiatives. I'm excited to have an opportunity that's just the right fit for this blog, and possibly your child.
Lenovo is one of the STEM-savvy sponsors behind a new STEM show for tweens and teens developed with an eye toward girls and developing the female STEM pipeline. In my mind FabLab could be the 3-2-1 Contact! of a new generation.
The show will be broadcast nationally on FOX affiliates on weekdays. According to their press release, the show will have a handful of recurring hosts, "Cara Santa Maria, a hipster science broadcaster; newcomer Aysia Bell; Madi Vorva, a Teen Choice Pro-Social award winner; and the sole male host, Nick Uhas, a former Big Brother contestant and a YouTube science guru." (From the current clips online Nick seems to be taking center stage over the female hosts and the content is "lite," but hopefully, this will change.)
Mayim Bialik will host a weekly Q&A session and a long list of other celebrities have endorsed the show and will likely be popping in for brief segments.
The show promises to highlight cool innovations, inventions and amazing discoveries with the capacity to change the world we live in (for the better, I might add).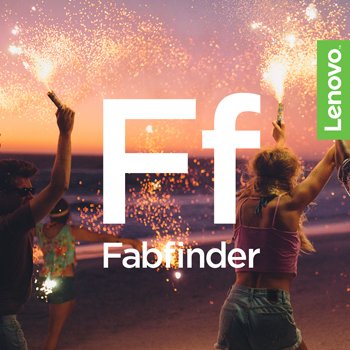 FabLab Fabfinder
Lenovo is sponsoring a talent search for the show. They're looking for reporters ages 13 and up to appear in FabLab. They're looking for STEM-minded teens who want to harness their love of STEM to inspire other kids to get involved.
From now until May 4, 2016, interested teens can FabLabtv.com/fabfinder and enter a link to your YouTube, Vine, or Instagram video. Teens can create multiple videos for multiple entries, but to be considered, all submissions should be in English and include the hashtag #lenovofabfinder.