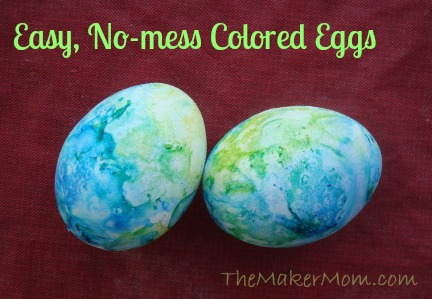 Colored eggs are fun to decorate and pretty to look at. And depending on how you decorate them, they're good to eat as well. Whether you decorate eggs as part of a religious observation or as a creative exercise. Here are a few ideas for you.
Shaving Cream Eggs
Below is a brief tutorial for the pretty Earth-inspired marbled eggs pictured here. More than 115,000 people have watched this, so it must be good, right? (Fun fact: according to my YouTube stats it went viral in Hungary last year. ) I don't recommend eating these due to the shaving cream.
Pro-tip: If you substitute whipped cream for shaving cream, the eggs will be a bit stickier, but edible.
Stained Glass Eggs
After you've hard-boiled or steamed the eggs, tap them with a spoon or against the counter to create a lot of cracks in the shell. Dye with your preferred method, but leave them for several hours or overnight (be sure to refrigerate the eggs if you want to eat them later). The longer they soak, the more the color will deepen on the rubbery egg surface.
Tumeric makes a nice natural yellow dye. I didn't have any on hand, so I used a curry blend that was in my spice cabinet. The resulting color was too faint for me to get a blog-worthy photo, but the egg, with just a hint of curry, was yummy. I'll have to play around with this.
Pro-tip: Older eggs are easier to peel than fresh ones. A cold "shock" bath after boiling or steaming, but before coloring, may also make them easier to peel.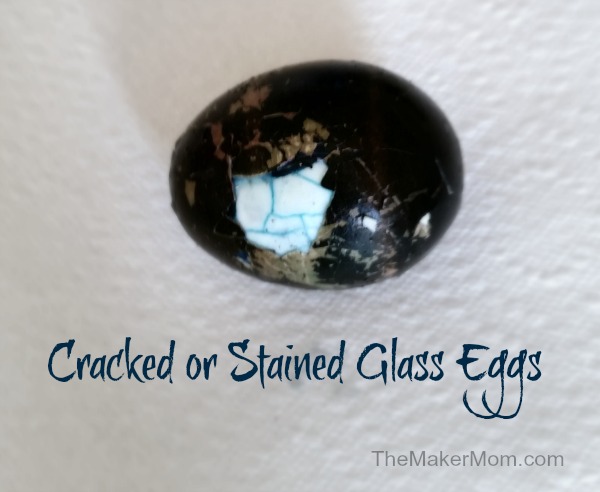 After peeling.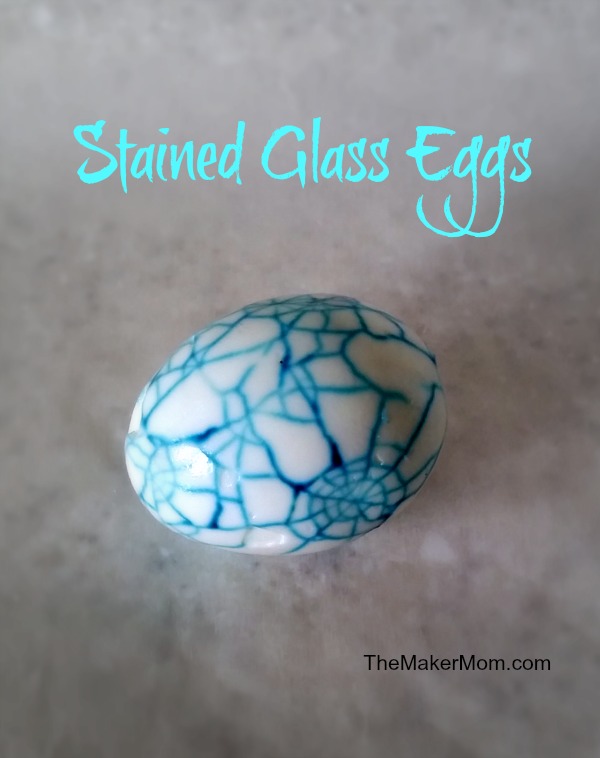 Egg Painting
A couple of years ago we experimented with blown eggs. That is eggshells emptied of their contents. A hollow egg makes a convenient container for a seed bomb. My niece and I tried our hand at renegade art by using the shells for egg painting. In the end, it was more about the process than the art we made. But you can click and judge for yourself.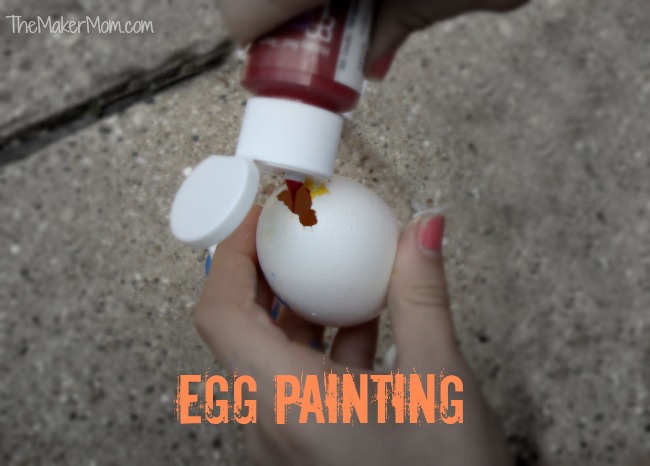 As long as eggs are on sale, give these ideas a try:
Rubber Eggs
Place a raw egg in a Mason Jar or glass and cover with white vinegar. Let it soak overnight. The acid in the vinegar will destroy the tough calcium coating of the egg, exposing the soft membrane underneath. Admittedly, this won't make for a lovely Easter centerpiece, but it's more science-y than bunny-laying eggs. (How did the bunnies get tied in with the eggs anyway? Please explain.)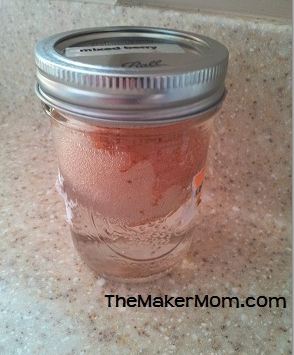 Walking on Eggs
Give your child an egg and challenge them* to crush it with their bare hands. Eggshells are tough. So tough you can walk on them! In theory anyway. Click to read our pro-tip on how to do it right. And let me know how it goes for you.
*FYI "their" is now an officially accepted singular possessive pronoun. Takes some getting used to, doesn't it?