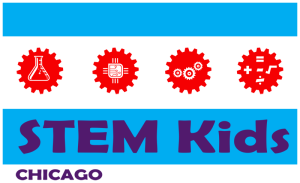 Hi everyone! In recent months, I've been working hard to build up The Maker Mom's local companion site, STEM Kids Chicago, as a one-stop guide to what's cool in STEM and STEAM in the Chicago area. It's still a work in progress, but our event calendar is robust and the site is gaining visitors each month. I know a lot of you, locals even, have yet to click over.
So I'm sharing a bit of the content over here.
Most importantly, I want to make my Chicago friends aware of enriching places for their kids to spend the day during the expected April 1 CPS teacher walkout. Finances and politics in my home state are a complete mess and one of many impacted areas is our public schools.
You don't have to be from Chicagoland to participate in the 5th annual Chicago Northside Maker Faire. The call for Makers for the event is live. It's is going to be great, especially if you get involved! Click for details. Even if you don't apply to be a Maker, be sure to pencil in the date, Saturday, May 7, 2016 from 10 am-4 pm.
I had a lot of fun making and sharing Moon Balls in 2013, Seed Balls in 2015, and who knows what's in store for 2016? I've seen kids drive around in cupcake cars take robots on leashed walks. I'm sure this year's event will be a blast, too.
And of course, STEM Kids Chicago features the most up-to-date versions of the fab Chicago STEM Camp Guide as well as a Guide to STEM Camps just for Girls.
24-7-365 you can find a calendar of Chicago STEM and STEAM events. And you can get a free weekly event listings delivered right to your inbox via the STEM Kids Chicago newsletter. The newsletter will debut in the coming weeks, but you can sign up now. If you're hosting an event, let us know and we'll help spread the word!