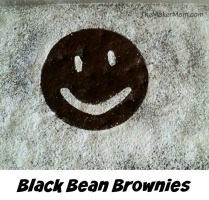 When I first heard about Black Bean Brownies my immediate thoughts were not kind. Why mess with one of nature's best desserts? And yet, I was intrigued by the concept of healthy-ish brownies, so I mixed up a batch. Of course, I didn't reveal the secret ingredient to anyone in my family. I simply left the baked brownies on the counter and let my kids do their thing. I waited for someone to express distaste or concern that something was "off," but that moment never came. So every once in a while I mix up batch and they magically disappear as long as I don't remind my kids about their special ingredient.
Black bean brownies are perfect for this time of year. You can continue your holiday sweets binge, but stay true to your resolutions for a healthier new year. I'll be honest, these won't be the best brownies you'll ever eat, but I promise they won't be the worst. In the name of fiber, give these a chance.
You can make gluten-free black bean brownies, by subbing in your favorite wheat flour substitute or adding cricket flour in its place. Yeah, I said that. I'm going to give that a try soon.
Black Bean Brownie Recipe
Inspired by a recipe from Melissa d'Arabian on the Food Network website.
Ingredients
1 can of black beans
3/4 cup vegetable oil
4 eggs
1/2 cup of unsweetened cocoa powder
2 teaspoons instant coffee or espresso (this intensifies the cocoa taste; I use decaf Sanka)
2 teaspoons vanilla extract (this also intensifies the cocoa flavor)
1 cup (give or take) of chocolate chips (chopped if you don't mind an extra step)
2/3 cup of white sugar
2/3 cup of flour
1 teaspoon baking powder
1 teaspoon of salt
Confectioner's sugar for dusting
Grease a 13 x 9 Pyrex dish and preheat the oven to 350. Bake for around 25 minutes, but starting check them for doneness after 20.
You can use a food processor for this recipe, but I tend to rely on old-fashioned elbow grease rather than power tools when I bake, so this is a low-tech recipe.
Mash the black beans in a medium or large bowl. I use a potato masher.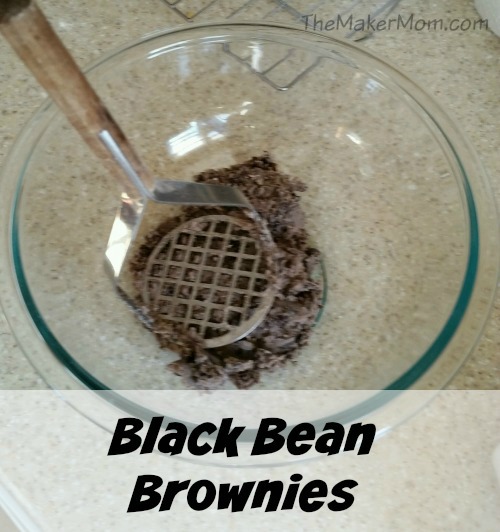 Let the brownies cool for about 15 minutes and then dust the top with powdered sugar. Go fancy by making a stencil or two to add a decorative twist.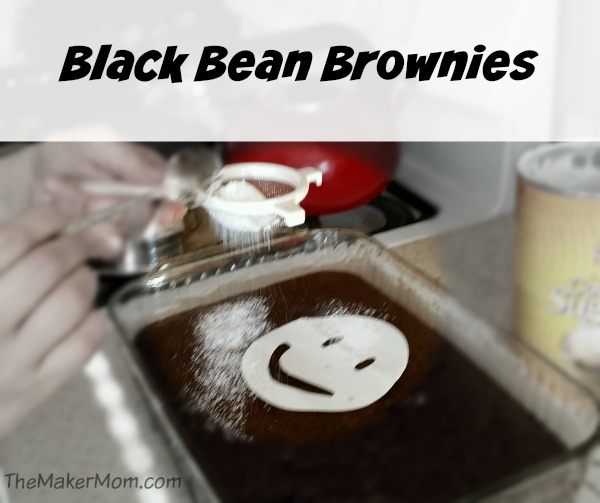 If my Black Bean Brownie recipe isn't a hit in your house and you want to go for the real thing, try Jennifer Perillo's amazing Milk Chocolate Brownies.