Update: See our 2017 science and technology gift for kids here. It's the most wonderful time of year to show kids the fun in STEM exploration. I was thrilled to show off my 2015 Great STEM Gifts for tweens and teens this morning on WGN Morning News. I'm providing a recap below along with some of my other picks for the best STEM gifts for kids, no matter if they are boys or girls. Please note that this post contains affiliate links, meaning that a small portion of any purchases you make through this post will go to support this blog.
Great STEM Gifts for Tweens and Teens
The X-Cube. Developed by a Dane Christianson when he was a student at Chicago's Illinois Institute of Technology, it's like a Rubik's Cube on Steroids. The 3D logic puzzle has 52 moving parts, 102 stickers, and 125 decillion possible permutations. X-Cube challenges include replicating designs and patterns, as well as returning it to its original look. The X-Cube retails for $40, but as of publication time, it's selling for $32 on Amazon. *2015 giveaway item*
Electronics
Beginner Electronics Kit from KitHub, a woman-owned company. This great starter electronic's kit for kids ages 8-12 comes with 5 activities, so it's perfect to keep young minds engaged over winter break. Plus, once they learn the basics, they can re-use components and create new projects of their own. The kit retails for $70. Check their site for Black Friday deals. *2015 giveaway item– $25 gift credit to KitHub*
Exploring soft circuits or electronic textiles is another way to learn basic principles. I showed off a two kits on TV, Teknikio's Fabtronic Sewing Kit ($20; see my review here) and SparkFun's LilyTwinkle Protosnap Kit ($19.95). *2015 giveaway item*

Although I didn't show them off on TV this year because I'm trying to keep things fresh, I remain a fan of littleBits and, in fact, will be hosting a giveaway of the super cool new Gadgets and Gizmos Kit ($199) in the coming days. Stay tuned! Also from now until the end of 2015, you can use the code MAKERMOM for 20% any order of $150 or more.
Robots
2015 is the Year of the Robot. No, we haven't reached the singularity. It's just that there are now many options and you don't have to break the bank to buy a programmable robot for your kid. Hooray!
The Ozobot Bit is the smallest and most affordable of the bunch at only $60 per palm-sized robot. You can play with the Ozobot Bit through tablet-based apps (iOS and Android), you can draw coded paths for the robot to follow, and now you can even code its actions with OzoBlockly, a drag and drop programming language.
Robots don't get hardier than the very kid-friendly Dash and Dot from the Wonder Workshop. The robots can be operated like remote control toys via iOS and Android apps, but they can also be programmed with Blockly and a proprietary language. Be sure you have a device that's optimized for their apps before you buy these adorable bots. Prices start at $150 for just Dash and rise if you add Dot and accessories like the xylophone or launcher.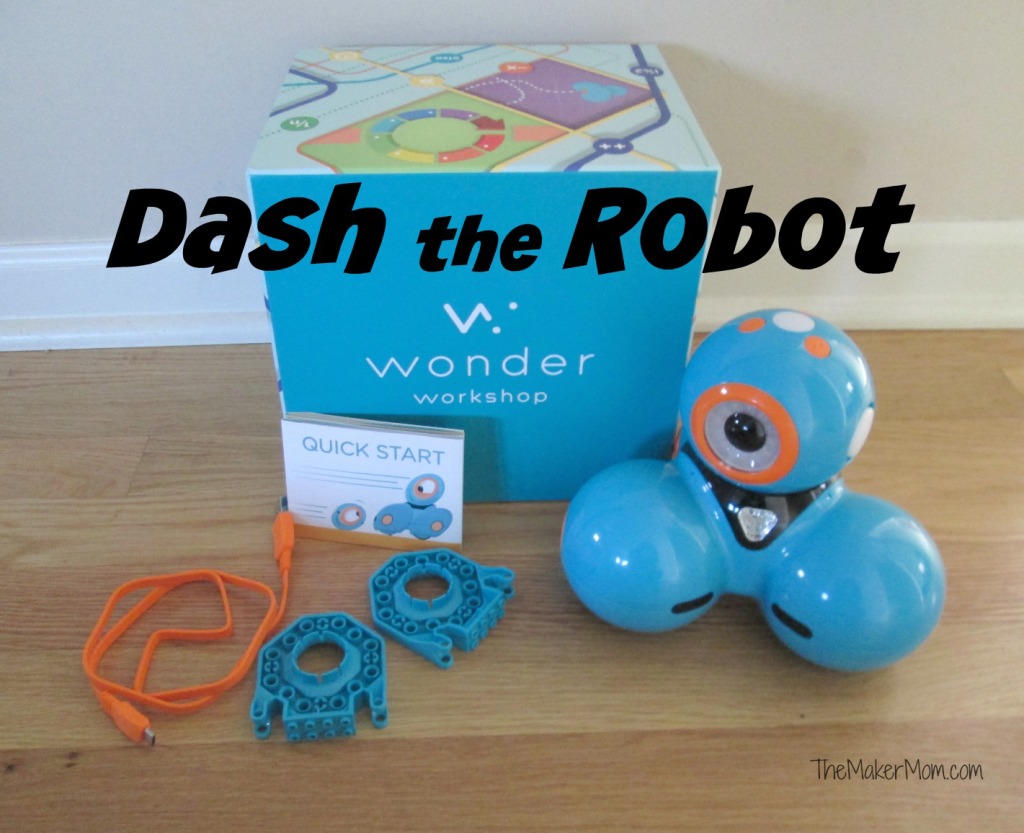 MeccaNoid G15 is the robot that everyone is talking about right now. The G15 is a 2 foot-tall robot that kids build and program (without code).  Movements are programmed through "Learned Intelligence Movement," the Ragdoll Avatar (a virtual 3D model of the robot) and motion-capture. The MecaNoid G15 retails for about $190. As of publishing time, it's selling for $129 on Amazon. It has a "big brother," the G15 KS that stands about 4 feet tall and I expect will take approximately all of winter break to build. Seriously, though, building this bot is part of the fun. If, however, you want to surprise your kid with an assembled robot, give yourself a few days to build it at a leisurely pace. I don't have a MeccaNoid to give away, but I do have a Meccano Desert Adventure 20 Model Set that will be part of the 2015 holiday giveaway.
Not shown on TV, but still a great pick, Sphero's new SPRK, which I reviewed recently. You should be able to pick one up for around $100.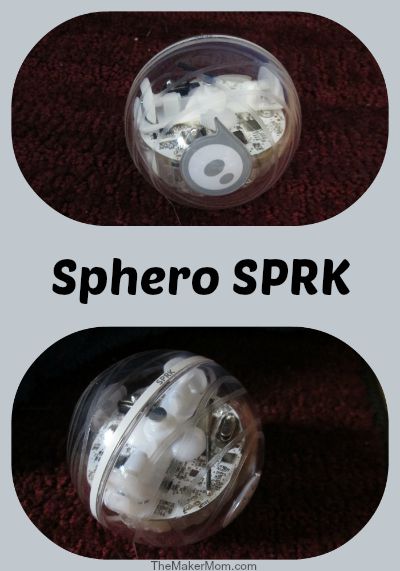 Toys, Games and More
A few other items we enjoyed this year and have available as part of the 2015 holiday giveaway include ThinkFun games Compose Yourself and Code Master as well as  the Yellow Scope Science Kit, the science kit designed with girls in mind that's fun for all kids.
The Maker Mom's past lists of great STEM gifts for kids
Looking for more? Check out our past lists of the best STEM gifts!