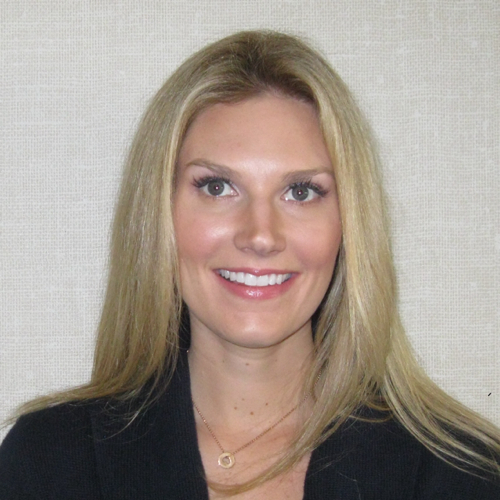 Stephanie Reeves is an Engineering Advisor at Chevron, managing the Facilities Engineering Framework in the Chevron San Joaquin Valley Business Unit. Previously, she worked as a Petroleum Engineer and served in the U.S. Army.
It's not often that one sees a LinkedIn profile that includes cheerleading, West Point and petroleum engineering. What makes you tick?
Even though I've had an unconventional path, my love of challenges and having a chance to creatively find solutions has remained constant. Everything I've done until now has honed the skills I use today to be a successful engineer.
From athletics I learned about teamwork, dedication and competing with class. While I was, and still am, competitive in several sports, cheerleading in particular taught me the importance of supporting other women, actively engaging/encouraging others, and the need for optimism to persevere in difficult times.
West Point's 47-month program is steeped in academic rigor, military discipline, and physical challenges that are all built on a moral-ethical foundation. My time at the Academy taught me about selfless-service and the significance of determination in effectively handling complex and uncertain challenges. By enduring stressful-high pressure environments, I developed skills in critical thinking, creative problem solving, and leadership.
What was the most challenging aspect of being a woman on an oil rig?
While I'm not working on oil rigs right now, I have vast Army field experience and I've spent enough time in the oil fields to be comfortable with the equipment and operations. Whether in the field or the office, the most challenging aspect of being a woman engineer in the oil industry is being comfortable and confident in a career that is incorrectly designated as a "man's field." One theme shared by the impressive and capable women engineers I work with is the importance of rejecting the idea that STEM isn't for girls.
Outside of the office, I'm dedicated to phasing-out this stereotype. At the collegiate level I work with California State University at Bakersfield's Society of Women Engineers' Mentor Program, where I advise young women about their futures in STEM. At the high school level, I work with Independence High School's Energy Academy program, where I mentor sophomores, juniors, and seniors by assisting with their energy projects and we discuss life after high school. I am constantly impressed by the innovative and ingenuous minds of the young women I work with. I hope that these programs, and others like it, will instill confidence in girls and young women to know that gender is not a hindrance, but a strength that provides new perspectives.
What do you see as key barriers that prevent women from maintaining STEM careers and how have you managed to work around these?
From studying at West Point to serving in the Army and now working in petroleum engineering, I've spent my adult life in male-dominated fields. The biggest obstacle I've faced is the bias against women that STEM fields aren't suitable for us. Having mentors and a strong support system helped me develop confidence and drown out the self-doubt. I mentor aspiring engineers, but I also still rely on my own network of mentors, peers and teachers for support and guidance. It's a full 360 degree support system.
Women must have a network of mentors from whom they can seek advice and encouragement, but they also need sponsors, or those who are willing to open doors and help you scale the corporate ladder. Success is determined not only by personal hard work but also through the advisors and advocates you have on your side. To maintain our careers, we must continually feel as though our work adds value.  If not, there are other priorities where we will choose to focus our attention.
Another common obstacle or barrier for girls originates from their parents. We need to help parents understand that their daughters do not have to sacrifice who they are (or will be) as a woman to have the successful career they want in STEM.
What advice do you have for STEM-curious girls who are growing up without a lot of resources or support?
Growing up in a small town, there weren't a lot of STEM resources readily available to me. I was fortunate to have the unwavering support of my parents, as well as teachers who recognized my potential.
My advice to STEM-curious girls is to reject the stereotype that STEM isn't for girls – don't let others steer you from your talents and interests because of their own insecurities. I also encourage girls without a lot of resources to find a female role model – in any field – to look up to. Start early by reaching out to teachers and looking into local community programs. It just takes the right person to take a young woman under their wing for doors to open.
Anything else you would like to add?
It's never too early for a young woman to begin to cultivate her interests in STEM. In today's world, college is so competitive that the earlier you start honing your skills and gathering experience to make yourself a competitive candidate, the better. To encourage this, parents need to work with their children and encourage them to explore new interests. Teachers must also play an active role in helping students create and achieve goals.