Mad props to Texas Instruments Education Technology for sponsoring their third(!) #STEMchat and giving away two of their bright, slim new TI-84 Plus CE calculators to #STEMchat fans. Thanks also to our fabulous panel for keeping the conversation zipping along.  Please note this post contains affiliate links.
Have you calculated your color yet? Mine is Lightning.
Part of what's exciting in STEM includes the fact that it's becoming a bigger focus, and is no longer something that's just for the nerdy crowd. Even better, many reports indicate that there will be plenty of STEM jobs available in the coming years. Chatters are also excited to see things like computer programming and the Maker Movement moving their way into math classes.
Chatters shared these great ways to engage kids in math.
Enage kids with math-themed books, logic puzzles, favorite sports, movies and TV (think War Games and MC2). Games and puzzles like tangrams and origami, and other manipulatives make maths a hands-on activity.
Coursera: free on-line classes from many universities that are open to anyone to all.
edX: nonprofit website where people can learn as well as share what they are researching, discovering, etc.
STEM Behind Hollywood: Provides a look at the math and science in movies and tv shows.
Verizon Innovative App Challenge: a competition for children in grades 6-12 in which they propose ideas for apps and winning teams receive help to build them. Read how my son "won" the competition.
Bedtime Math: Turns story time into math time.
BigBrainz: Math games for students to play to help learn their core math facts. There are free games and paid options.
Descartes' Cove: a game for students in which they solve puzzles and math problems.
Explore Learning Gizmos: These are interactive math and science simulations aimed at children in grades 3-12.
FreeRice: A website in which students (and teachers, parents, or anyone!) can answer questions about math and earn rice to be donated to the United Nations World Food Programme.
Logic-Puzzles.org: a website (there are also apps for mobile devices) where you can solve logic puzzles for free. Either play for fun, or join in their competitions!
Math Inspired: from Texas Instruments, a site to help teachers find lessons to work with the TI-Nspire calculators
Meet a Maker Kid: through the Maker Mom website, meet  child who is a maker.
MidSchoolMath Ko's Journey: a math game for middle school math students.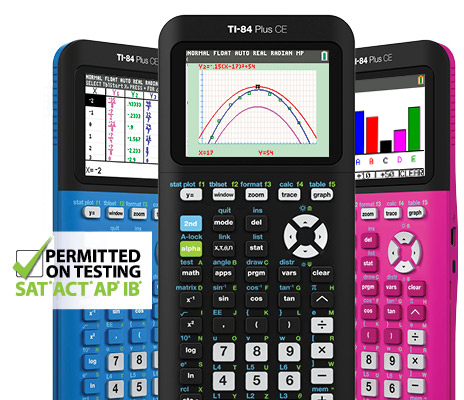 How does coding change math class?
There's a debate as to whether computer programming should be counted as a math elective, science elective, foreign language or a core math or science class. Where do you stand? Research indicates that when computer science classes count as core classes more students sign up for them.
My own boys have managed to combine coding with math class by programming on their TI calculators.
Don't miss Code.Org: A non-profit organization whose goal is that every child in every school will have the ability to learn computer science. The website also has coding lessons for educators, students, and parents. It's a great jumping off point for learning coding at almost any age.
STEMchatters know that STEM learning isn't limited to class time.
Here are some of our group's top picks for extra-curricular STEM activities.
Amateur Rocket launches
Arduino and Raspberry Pi kits
DIY building challenges with basic home supplies like straws, paper, etc. (i.e. longest bridge, highest rower, etc)
Building video games with Scratch or other kid-friendly software
Moody's Mega Math Challenge: a national mathematical modeling contest for high school students who are in grades 11 and 12. Prizes includes thousands of dollars in college scholarships.
On-line courses and videos (check with your local library to see if they have subscriptions to fee-based sites)
Robotics and robotics teams
Science Fairs
Playing with Snap Circuits, littleBits
Theater: especially behind the scenes, running soundboards, etc
Tinkering labs
Fun ways to bring math to life each day
Baking and cooking
Building, crafting-including sewing and knitting- and making things
Watching shows like MacGyver and Mc2
Hosting a lemonade stand, garage sale or starting any business requires math
Living Math: A website to share resources to explore math in many ways for all ages
We all do math. Every day.
Check out I Don't Do Math, A Ted Talk given by panelist Emily Calendrelli about the importance of STEM learning (and a way to answer people when they say "I don't do math").
Setting Up Positive Norms in Math: Suggestions from YouCubed about how a teacher can make the classroom a place for math.