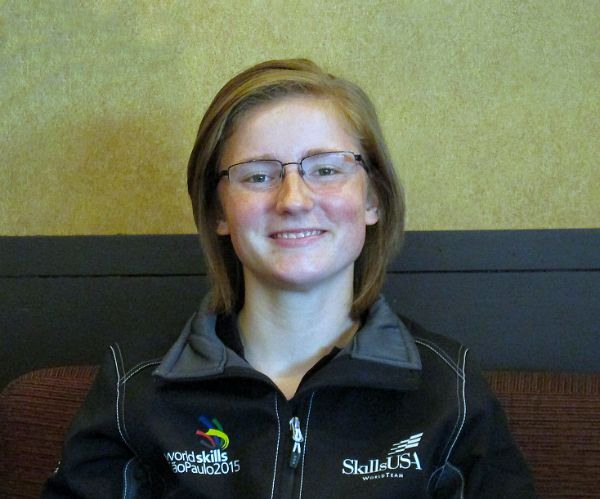 I typically conduct STEM Girl Friday interviews via email, but I was fortunate to meet today's STEM Girl, welder(!) Erica Heckman, when I was in Louisville with SkillsUSA and Alcoa Foundation. Erica is one half of the Manufacturing Team Challenge (MTC) team who will represent the United States at the upcoming WorldSkills competition. This is the final post in a series sponsored by the foundation.
Hailing from Oak Ridge, Tennessee, Erica is a recent graduate of the Tennessee College of Applied Technology (TCAT) in Knoxville.
She's only five feet, two inches tall.  And she seems rather soft spoken at first. But I only had to listen to her for a minute to know that she's strong inside and out. One doesn't meet many female welders. My generation may recall the lead character from Flashdance, who was described in the trailer as a "woman in a man's world." Apparently, not much has changed in the last 32 years.
Thankfully, gender stereotypes didn't stop Erica's high school teacher from recommending her for a welding course. Still, there were only three girls in her class of 25. She began as a freshman and her passion and talent for welding have taken her far. In fact, as I noted, she's headed to São Paulo, Brazil for next week's WorldSkills competition. Interestingly, Erica is just one of several #TeamUSAWorldSkills members who fondly recall a teacher who nudged them in their current direction, opening a wide door to their future.
Welding is the joining of two or more metal parts by melting them together. Metals are brought to molten state and flow together. This is hot stuff; the melting point of steel is 2,500 degrees. "Welding is all around us," Erica told me. "Tables, chairs, cars and bridges contain welded parts."
Erica enjoys that welding is hands-on and even a bit unusual for someone like her. She doesn't mind being the only woman in the room. It can be tough at times, though. "Welding is male-dominated. Many of today's welders are men in their 50s. They're not used to working with women."
This is usually not a problem, but sometimes it is. She related a story in which a male co-worker said he was waiting for her to quit. But Erica thrives on challenge. She took pride in continuing to show up. "I'm still here," she'd remind him.
Erica appreciates how much she's furthered her skills due to her involvement in SkillsUSA. In fact, she's earned medals and a scholarship from the organization. But like her teammate, Daniel Dossett, she views the WorldSkills competition not as an end, but as a key step to a rewarding career, an amazing chance to learn more, work hard and build even more skills.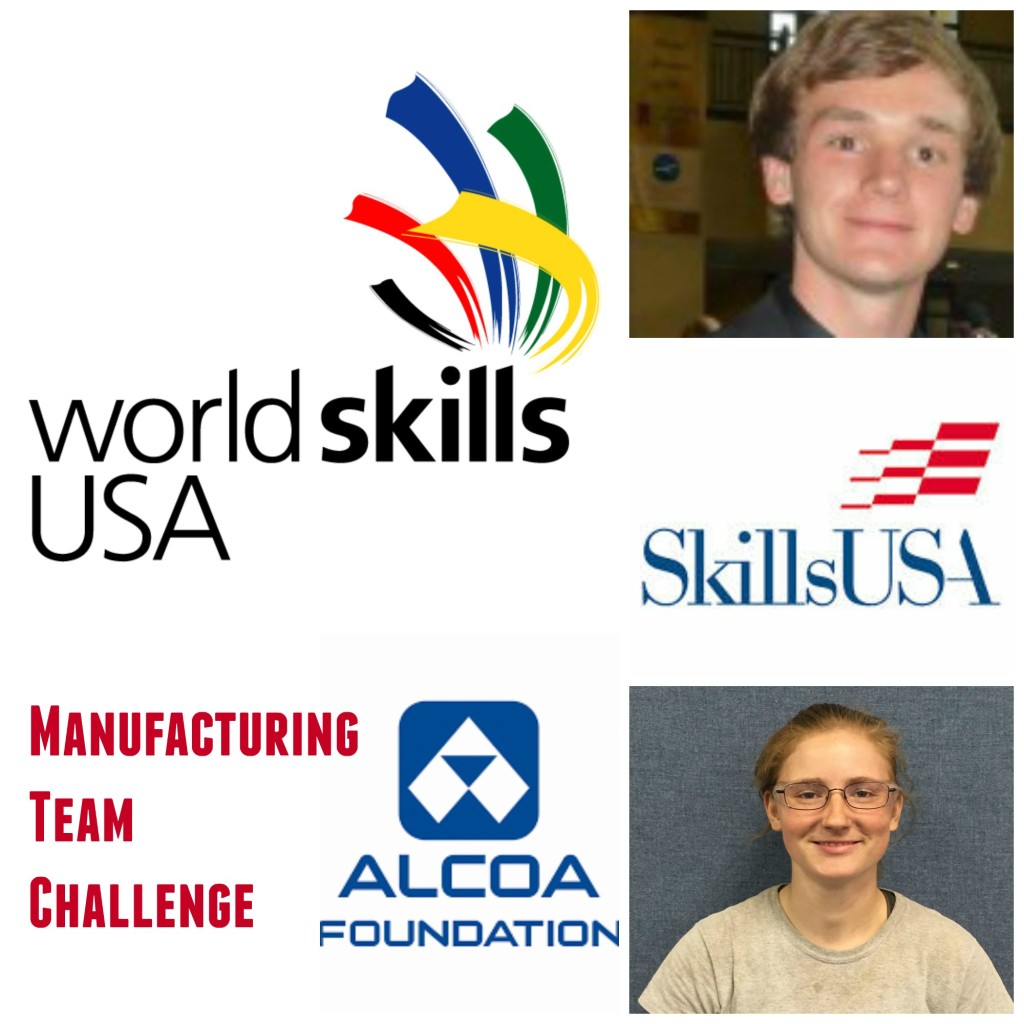 Along those lines, she's currently studying to become a certified welding inspector, and she hopes to be a nuclear pipe welder or work on an oil rig. She has ambitious financial goals that she hopes to meet while she is young. She's confident that she can reach them through her career as a welder. "I can make the future better and I can make something out of my future."
Her advice to other girls pursuing careers in male-dominated fields: "Don't let anyone tell you that you're not capable of doing something."
Erica is honored to be one of only 18 students representing our country at the 2015 WorldSkills competition. The international competition, featuring students from 74 countries, will take place August 11-16. Alcoa Foundation is the presenting sponsor of the U.S. WorldTeam. Follow their progress on social media via #TeamUSAWorldSkills.