Thanks to sponsors SkillsUSA and Alcoa Foundation we had a great discussion of STEM at Work: the Role of STEM in Manufacturing and Technical Careers. Take look below at some of the highlights!
In your opinion, what is a STEM job and why are STEM jobs important?
Our discussion echoed the larger conversation taking place among economists, government and industry leaders. Some broadly define STEM jobs as any job with a STEM connection, while others define STEM jobs as those that require in-depth knowledge of one of the STEM fields. A STEM job could be anything from a mechanical engineer to a welder, who, after all, needs to understand chemistry, physics and math do her job.
This definition was broad, yet drew a clear line: I'd define a STEM job as one that requires solid education and experience in the sciences, as opposed to humanities.
STEM jobs move our knowledge and economy forward. There's a great need for more trained individuals, especially in technical fields.
What are the routes to good STEM jobs?
While some STEMChatters advocated for a traditional route, many felt the most critical element of a STEM career pathway was to expose kids to STEM early and help them develop a growth mindset to become lifelong learners.
The traditional route is K-12 (possibly at a tech magnet school or academy), then college/grad school, supplemented along the way with extra-curricular activities in STEM areas like a robotics league or SkillsUSA.
However, equally valid routes include mentorships, internships, and apprenticeships that provide all-important hands-on experiences, along with earning certifications, and two or four-year degrees. Several participants stressed the importance of keeping in mind that good jobs and satisfying careers can be had without 4-year degrees.
One Chatter stressed that kids need to know success is not magically granted by a BA; it's a little known secret that certifications, apprenticeships, etc. can give a person just as much earning power and lead to a fulfilling career. The college track should be an option for all, but so should the career track.
Another chatter mentioned that many in the technology area are self-taught and pursue certifications while also building their portfolios to demonstrate knowledge.
One chatter asked an important question, one that my high school senior has asked me, Do 4-year degree programs change quickly enough to keep up with the speed of tech? If you want to take a stab at answering it, leave your thoughts in a comment.
Related Links
The New York Times recently published an article about modern apprenticeships, which are increasingly common.
Interesting read about New York City's P-Tech, an "early college" high school aimed at workforce prep. Students graduate in 6 years with a high school diploma and an associate's degree or two years of college credits.
US News and World Report article about merging high school, college and work to fill the STEM pipeline.
US News and World Report article knocking down the walls between technical and academic education.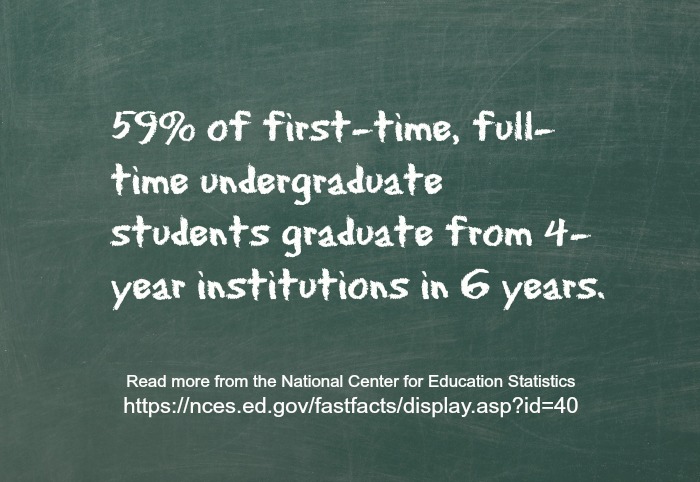 Let's talk more about CTE, Career and Technical Education. You may recall it as Vocational Education. What does CTE look like in your school or community?
CTE addresses the needs of high-growth industries and helps close the skills gap. It prepares students young and old for a wide range of high-skill, high-demand careers.
Many Chatters admitted there is still a stigma attached to CTW/vocational education. And just as many said they wish this was not so. At the very least, people would like to see CTE encouraged, if not lauded. Often it's discouraged. Celebrating students and their later career success can go a long way to busting myths.This article does a nice job, as well. Competitions like SkillsUSA provide opportunities to shine the spotlight on CTE and high-skilled students.
One Chatter reported that in Finland, all high school students are a required to take at least one vocational class even if they will go to college. This caused quite a buzz as several of us pondered what that might be like in the US.
A teacher mentioned that elementary schools are in need of materials to show teachers how to integrate STEM and CTE in their classes. Visiting professionals from manufacturing and technical companies could provide valuable insights by visiting classrooms or working with educators on curriculum.
Related Links
Let's talk STEM at work in the manufacturing world. What are modern manufacturing careers like?
STEM is in all areas of manufacturing, from the design of a product thru production to most efficient delivery. Many aren't "dirty" and "dangerous" like they were before. Many modern manufacturing plants are clean, quiet, safer, and full of technology. And the jobs pay well!
Just as many American children aren't familiar with where their food comes from (farms), they don't know where their "stuff" comes from, either. Parents, teachers and youth group leaders can arrange for factory tours to help students experience a modern manufacturing environment.
In fact, there's a national organization set up to help do just that. Manufacturing Day encourages manufacturers to host open houses for students and the public. The 2015 Manufacturing Day will take place on Friday, October 2. As of posting time, there are close to 300 events planned; find one near you.
Our sponsor noted that Alcoa often opens plant doors to show students and teachers what their plants look like.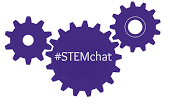 What do you think are common misperceptions of modern manufacturing/STEM careers?
As noted above, many myths still surround CTE and, by extension, manufacturing careers. Somehow the perception of manufacturing is that it is 'below' other jobs.
Here are some of the persistent myths:
"shop" is for folks who can't hack academics
dead-end jobs that don't pay well
only boys and men go into manufacturing
the work is dangerous and repetitive
giving a kid a computer prepares them for a STEM job
STEM has a narrow definition, not related to manufacturing
Our sponsor, Alcoa Foundation, wants to debunk common misconceptions: http://bit.ly/1MurmVF
Here are facts:
"shop" is for innovators
workers can earn good money
there are rewarding career options
skills are needed and are in demand
more girls needed, but there others have paved the way
Look for Aug. 7 STEM Girl Friday post with #TEAMUSAWorldSkills welder, Erica Heckman. Erica got started in welding thanks to a teacher recommendation. A key piece of getting girls in the STEM pipeline is having teachers who look beyond gender bias and encourage young women to learn technical skills.
A Chatter pointing out that the Mike Rowe Works Foundation is also helping to clear up misperceptions.
Any guesses to the average hourly wage of manufacturing jobs?
Our crowd wasn't too far off with their guesses, but it's $34/hour according to Alcoa Foundation.
In STEM jobs, women earn $0.92 for every dollar men earn. While problematic, it's an improvement over the $0.77 to the dollar for non-STEM jobs.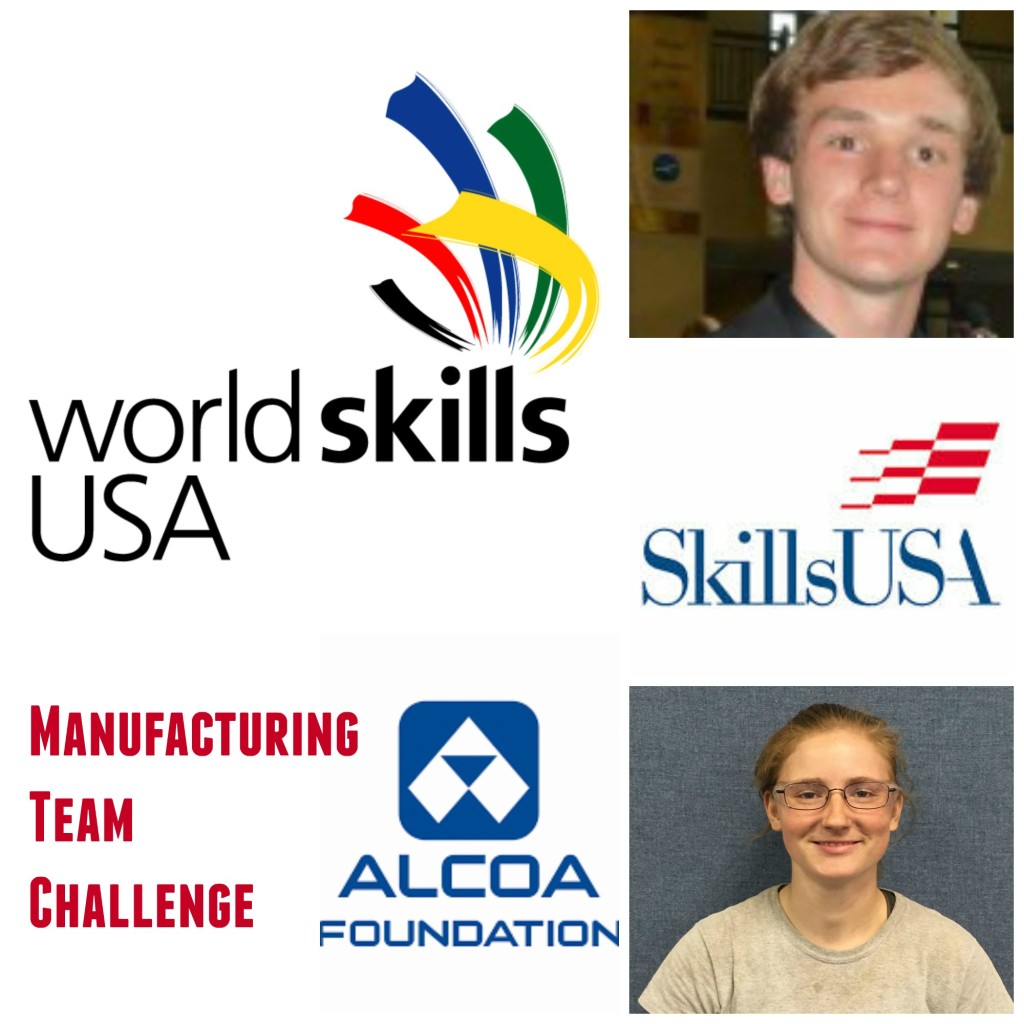 #STEMChat sponsor @AlcoaFoundation is a sponsor of @SkillSUSA Manufacturing Team Challenge and #TeamUSAWorldSkills? What will the MTC students be doing for the challenge, how have they prepared?
The MTC team will design, produce, assemble and test a small operational forklift! It will be operated with a remote control and must be able to carry a load that weighs 50kg (roughly 110 pounds). They're undergoing intensive training and will be putting their critical thinking and technical skills to the test. You'll read more about the tam members in the coming weeks.
What helps prepare students for competitions and helps U.S. be competitive in the manufacturing industry?
Key messages here stressed that students need time and space to tinker, take risks, and acquire and practice new skills, as well as be allowed to fail and recover from that failure.
Engaged parents are important, but mentors and teachers are also key to this development process. Support from community is important, too. Imagine a robotics or other STEM team with a fan base like sports teams!

#STEMchat is taking a break in August, but will return on September 10 to talk Back to School with STEM.