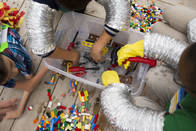 I know the summer slide, the dip in academic knowledge that takes place over the summer, is a real phenomenon for many kids. That's why teachers spend 2-3 weeks reviewing last year's lessons the first few weeks of school. But my kids have always experienced the #SummerSoar. In fact, some years their fall test scores seemed to rise more than they did during the school year, but that's another story. In the digital age, it's easy to keep kids learning and engaged while having fun and enjoying a relaxing summer. For example, there's the MSI Summer Brain Games Program.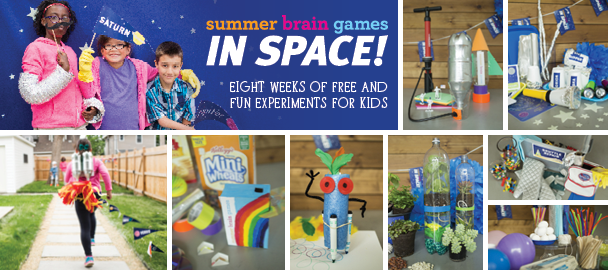 Museum of Science and Industry, MSI, Summer Brain Games
You don't have to live in or near Chicago to enjoy the summer enrichment program from the Museum of Science and Industry (MSI). However, participating families receive a voucher for free museum entry (one ticket per household) when they register, so you might want to plan a trip here.
In addition to one free entry, your family will receive weekly emails with instructions on that week's challenge. The program runs June 22 through August 16, 2015, so you'll have a chance to complete 8 engaging space-themed activities. Older kids may be able to take on the challenges independently while younger kids might benefit from a bit of help or at least supervision. The activities may require basic household supplies. Any necessary purchases needed to complete the activities should be inexpensive. After all, the Summer Brain Games are designed to bend brains, not break your wallet.
Look for Summer Brain Games ambassadors at Chicago Public Library locations throughout the summer, but remember, it's easy enough to do these activities at home. And fun, too.
Let's Make the #SummerSoar a Thing
If you've got tips for keeping your kids engaged in fun summer learning, share them on Twitter using the hashtag #SummerSoar!
Looking for STEM Camps in Chicago?
If you're still trying to find a real-life STEM camp for you child, be sure to check out The Maker Mom's and STEM Kids Chicago's roundup of more than 30 Chicagoland science and technology day and residential camps brought to you by GreenApple Campus.