Last week's #STEMchat on Inspiring the Engineer in Every Child was a rousing success. STEMchatters shared so many helpful insights, ideas and resources. I'll recap some of the highlights below. First I want to thank our sponsor, ThinkFun and our crack panel of makers and engineers. And I want to remind you that there's still time to enter the #KidsMakeIt Challenge sponsored by ThinkFun and MakerBot! Entries will be accepted through July 14, 2015.
This post contains affiliate links.
Inspiring Young Engineers
How can we make the world a better place through STEM?
STEM opens the door to observation, curiosity and creativity, helping create future problem solvers. STEM can:
help kids understand how things and the world work
be used to improve safety
make community connections
DIYGirls used STEM to solve community problems during a recent health and safety project; they invented items like a safety necklace.
It's great to be a successful maker, but STEMchatters know that things don't always turn out at planned, at least not the first time around. So we asked:
Why should we and how can we encourage kids to embrace the flop – the failure?
Preparing kids to understand that things aren't expected to work properly the first time around is half the battle.
In the real world, there will be failures and we must learn to deal with them.
We can learn, grow and improve from our mistakes. This is called a growth mindset.
Pushing through failures often leads to improved outcomes.
Parents, teachers and youth leaders should take care to have a flop or two in front of their young charges and model recovery and moving on.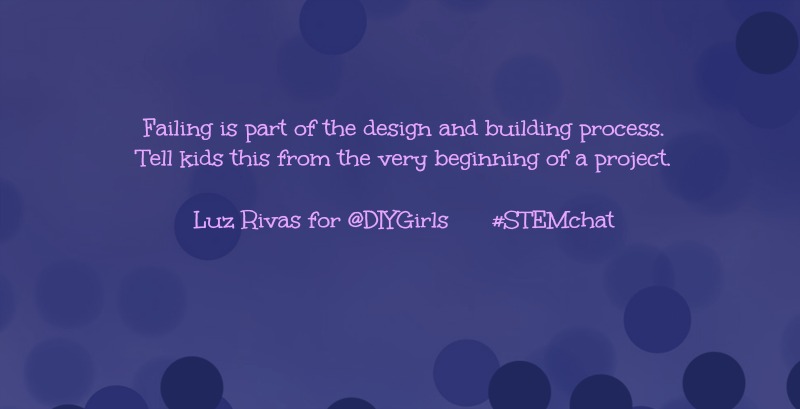 I love this question: Is it failure if you don't give up? Or, as another STEMchatter put it, failure is when you stop. If you don't stop, you haven't failed.
And taking it a step further, as one participant put it, "It's not about the fail, it's about never failing the same way twice."
As adults, we often go to conferences at which speakers tend to use their successes as models and case studies. Our panelist Bob, @ILiketoMakeStuf, was part of a panel at 2015 Maker Faire on Epic Fails.
How can parents leverage summer down time to help get kids, tweens and teens excited about making?
I'm a big fan of the #SummerSoar. STEMchatters have a similar mindset, viewing summer as a time try new things, as well as to explore interests and passions that the time constraints of the school year don't always permit. Several folks recommended exploring your area, whether it's nearby museums or outdoor spaces.
Many recommended keeping items on hand to build with as well as items to take apart. For the latter, your old household items (or someone else's via a charity resale shop) are ideal for this. If the idea of encouraging your kids to take things apart makes you a bit twitchy, @ThinkFun suggests Maker Studio creations can get kids making with items you might find in your recycling bin, like old pasta boxes.
Other resources to enhance your summer of making:
Maker Camp, a free 6-week camp that is on-line (and in person in some areas) to encourage kids to be Makers.
Engineering is Elementary from The Museum of Science (Boston) and National Center for Technological Literacy provides resources for parents and teachers.
Father-Son Based Learning, a blog about adventures dad takes with his two sons in which his two sons get to lead the way and learn all sorts of wonderful things.
Girls Bridging Communities, a program in Pittsburgh aimed at promoting gender, socioeconomic, and racial diversity in STEAM fields.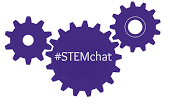 How does play fit into the STEM and the maker movement?
Play:
encourages creativity
is child's work
leads to open-ended inquiry in children
can help spark interest
allows children discover and explore on their own
is something to encourage
If you've ever been to a Maker Faire, you know that play is at the heart of the Maker Movement, even (or especially) for adults.
Resources to help your family play while building STEM skills:
Makey Makey, a fun invention kit that turns everyday objects into touchpads or keyboards. (Here's how my younger son used it to bring a real-life element to Minecraft play.)
Robot Turtles, a board game to teach young children programming; read The Maker Mom's interview with Robot Turtles inventor, Dan Shapiro.
Scratch, a drag and drop programming language developed by MIT to help young children learn programming.
Thingiverse, a community of shareable 3D printing plans from MakerBot. If you don't have a 3D printer of your own to bring these to life, look for a local library or makerspace that does.
How do art and creativity fit in with Making?
KitHub sells creative hands-on electronics kits for kids and families to encourage future engineers. KitHub is run by Luz Rivas and Tara Tiger Brown, two of this chat's panelists. I reviewed a sample kit here.
Pittsburgh Center for Creative Reuse, a Pittsburgh-based organization that encourages people to creatively repurpose old items. Okay, so maybe Pittsburgh isn't your neighborhood, but you might have something similar nearby. In Chicago, we have a crazy set of stores called American Science and Surplus. Every visit is an adventure, but you can shop online, too.
But, wait, here's one more reason to visit Pittsburgh, MakeShop at the Children's Museum of Pittsburgh.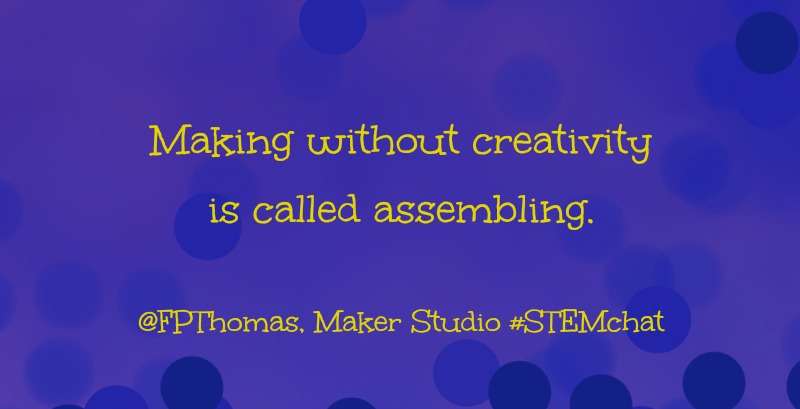 How do we encourage schools to adopt hands-on engineering challenges beyond the typical science fair?
We can:
join PTA or school board, or at least speak to those groups, and become a community leader
volunteer in classrooms
start or staff after-school clubs
work with non-profits in your community
help raise money for supplies and training to help this become a reality.

What messages or engineering activities tend to attract the interest of girls?
Girls (may) want or need:
mentors
single gender groups
female STEM role models
more exposure to engineering topics and the opportunity to work with tools
art or a narrative to pique their interest
activities that focus on problem solving and cooperation (as opposed to fighting robots, etc.)
Luz from @DIYGirls says that when recruiting girls for programs, many have never heard of engineering. Mentioning the kind of items they'll learn to make is the draw. Be sure to check out her detailed advice on how to recruit girls for engineering programs.
Other resources (not just) for Girls:
Learn to Code with Frozen's Anna and Elsa.
Meet Bella, Maker Studio's 7-year-old ambassador.
Sphero is about a cute as robots come. The programmable (and pet-friendly; I can attest to that!) robotic sphere is fun for girls and boys.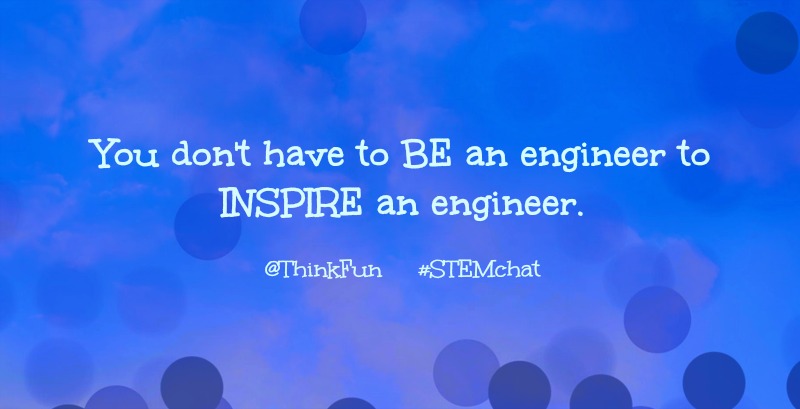 How do we improve access to engineering materials and education for all children?
We can:
Make sure schools have adequate supplies and resources
Help schools partner with non-profits
Donate useful items from your house
Help find grants for schools/groups in your community
Help schools outside of your community through organizations like Donors Choose or other nonprofits
Support libraries, community centers and makerspaces that provide free or low-cost access to things like computers and 3D printers.
What are your favorite tips and resources for inspiring young engineers? Be sure to share your thoughts in the comments.
Join in for our next STEMchat on Thursday, July 17 at 9 PM EST. We'll be talking STEM at Work: The importance of STEM in manufacturing and technical careers, with sponsors @SkillsUSA and Alcoa Foundation.