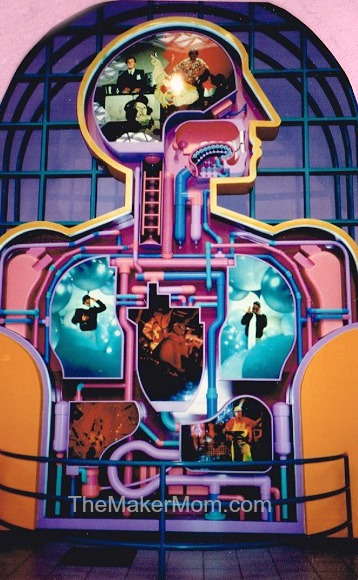 I can't find anyone at Disney to confirm or deny that the former Epcot Center attraction Cranium Command was the inspiration for the new Pixar film, Inside Out, but I only asked one person, via Twitter, so I'll just go with my gut and say it is.
Back in the early 1990s, I spent a semester in Disney's College Program in Epcot (then EPCOT) Center's Wonders of Life pavillion. The new building welcomed me with it's giant double helix DNA sculpture out front and a very 80's groove inside. Though I was a closet nerd (the first person from the program to ever apply for a temporary library card at the Orlando Public Library, so I was told), it was a great placement for me with attractions including Cranium Command, The Making of Me*, a fun interactive sensory playground, and the nausea-inducing Body Wars, which thankfully had a dedicated work cast member crew. I'm not kidding about it making people sick.
The building theme may have suited me, but my work outfit costume? Oy, those yellow pants! They were pretty much see-through, by the way. (The gentlemen wore a similar outfit with power blue pants and highlights.)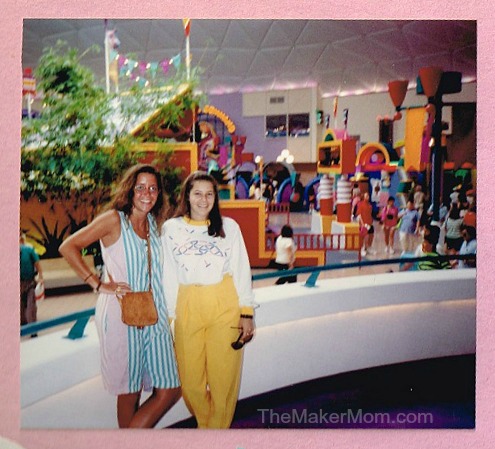 My point is, when it comes to discussing Cranium Command, I've got some cred. During my four-month tenure, I likely saw it about two dozen times a week as I floated around the building working the various attractions. Cranium Command invited park guests inside the head of Bobby, a 12-year-old boy, as he makes he's way through this day. They followed Buzzy, an audio-animatronic character, as the new recruit in charge of helping the boy understand and balance the needs of his body with what's going on in his mind.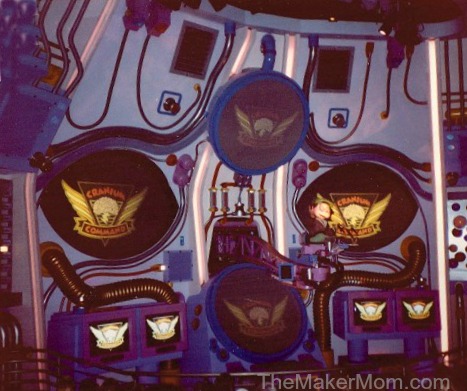 You can watch the whole thing below, but after a brief pre-show on cranium commando training, guests entered a theater that was supposed to be the boy's head. The two main screens showed the boy's point of view with various body parts, represented by comedy stars of the time (mostly from SNL), chiming in on other small screens.
Things got intense as the boy rushed to get ready for school, but there was a veritable meltdown after he ran into a beautiful girl. Buzzy's job was to try to keep the boy calm and functional, aligning body, mind and brain.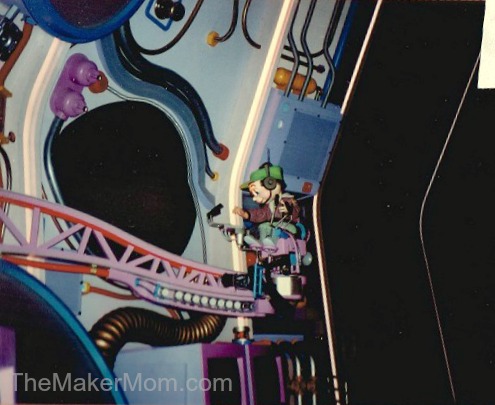 So when I heard about Disney Pixar's Inside Out, a story about an adolescent girl navigating her emotions during a stressful event, I immediately flashed back to Cranium Command. Of course, the former is a feature-length movie and the latter is roughly a 20 minute-attraction. It also appears that Inside Out is more focused on emotions, whereas Cranium Command includes a strong focus on the organs and such.
At any rate, I'm looking forward to the movie. Maybe I can bribe my younger teen to go with me. But I'm going to make him watch this first.
I noticed that they replaced the human pre-show shpiel about not taking photos or smoking and worked it into the show's audio loop.
*As those things go, it was a tasteful and fun movie about conception and birth, but I never understood the concept of waiting in line to watch it, especially while on a family vacation to Disney World.