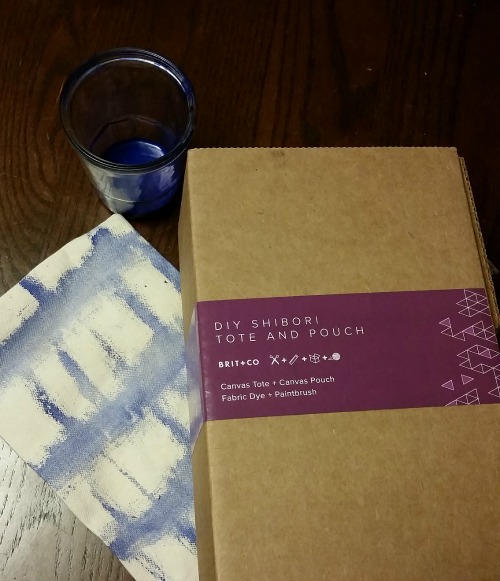 Earlier this year I came across a cool sponsored series that reminded me of my own STEM Girl Friday. GE (General Electric) paired up with Brit + Co for a series of posts on Moms Who Make. Among those featured in the series is a former STEM Girl Friday feature, Jen Myers of Code and Cupcakes. There are good reads in series and it's worth a look.
You surely know about GE, and you might recall their inspiring commercials about a STEM Mom from the last Olympics. Brit + Co is a site, app, and community that provides tools to unleash your creative self. They've got tutorials, supplies, and loads of ideas.
As part of their partnership, GE and Brit+Co also teamed up with littleBits to create a fun project. If you know me, you know I'm a girl who just can't say no to littleBits. GE sent me the kit which included a DIY Shibori Tote and a littleBits kit. Shibori is a Japanese dyeing method that uses indigo dye on white fabric. The idea was to paint the dye onto tote and engineer a littleBits light to be placed inside a tote that activates when the tote is opened. It was a quick, fun project. I didn't sew my bits in, though, because I want to use them for other fun projects.
Speaking of which, the kit contained a generous amount of dye, so I've been playing around with it.I tried to emulate the look of the tote above, but I was rushed and wound up creating a grid. The lesson learned: slow down for creative play. My crafty niece is coming for a visit, so I hope to have lots of creative fun next week.