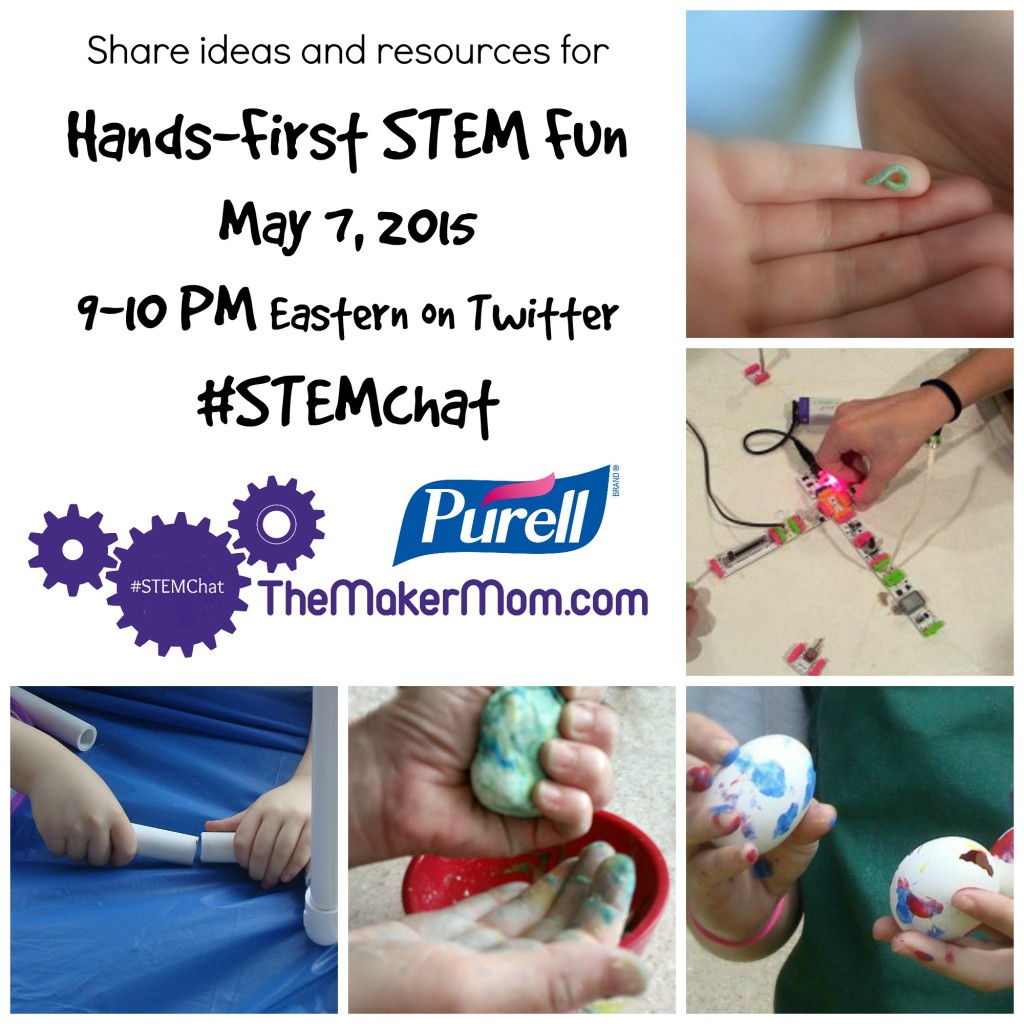 Here at Chez Maker Mom we don't like to dive into things headfirst (spinal cord injury risk!). Yet, dipping our toes in is too hesitant. We like to jump into STEM education hands-first, so we can touch, feel and manipulate to enhance our learning. Thursday, May 7 from 9-10 PM Eastern we'll be sharing ideas and resources for hands-first STEM fun with sponsor PURELL® Advanced Hand Sanitizer.
I'm pleased to partner with PURELL Advanced Hand Sanitizer for a "handful" of activities this year. As a leader in hand hygiene, they understand the value of letting kids (and adults!) learn creatively with their hands. In addition to this #STEMchat, they're also helping sponsor The Maker Mom booth at the 2015 Chicago Northside Maker Faire.
Do you love compacting a glob of oobleck into a tight nugget in your fist only to relax your hand and let it ooze down between fingers? Non-Newtonian fluids, for the win! Then I bet that, like me, you also want to make sure the kids dipping into the mixture alongside you have clean hands so you can reuse the oobleck for a few days without fear of it becoming a germ-fest. AmIRight?
The new PURELL® Hand Sanitizing Wipes get rid of the germs on hands, but not the fun and creativity associated with tactile learning. So whether it's learning about soil composition by making mud pies, dissecting owl pellets, or other tactile experiences, join in to share your ideas and resources for hands-first STEM learning and fun!
Join us for #STEMchat on Twitter Thursday, May 7 from 9 – 10 PM Eastern.
We'll chat about fostering curiosity and a sense of wonder with a hands-first approach to STEM. And of course we'll do what STEMchatters do best- share ideas and resources to support kids who love to learn and explore! You can follow along with the hashtag #STEMchat (possibly in combination with a Twitter client like Twubs or TChat.io) or follow our fabulous panelists.
@Purell, our sponsor, is America's #1 hand sanitizer and is the brand most preferred by doctors, professionals and consumers.
@Tara, Tara Tiger Brown, is social entrepreneur, technologist, innovator and mom whose accomplishments include co-founding the family-friendly LA Makerspace and, more recently, a monthly hands-on maker kit subscription box, KitHub (which I reviewed here).
@KathyCeceri, Kathy Ceceri, is a STEAM (STEM + Arts) educator, author of Making Simple Robots and other hands-on activity books for kids and adults, with two more books launching in 2015. She homeschooled her two sons from kindergarten until college and was the Homeschooling Expert on About.com.
And me, @KimMoldofsky, also known as The Maker Mom and founder of #STEMchat who has yet to author a book. You might also follow me at @STEMchat, which is my default account if I land in Twitter "jail."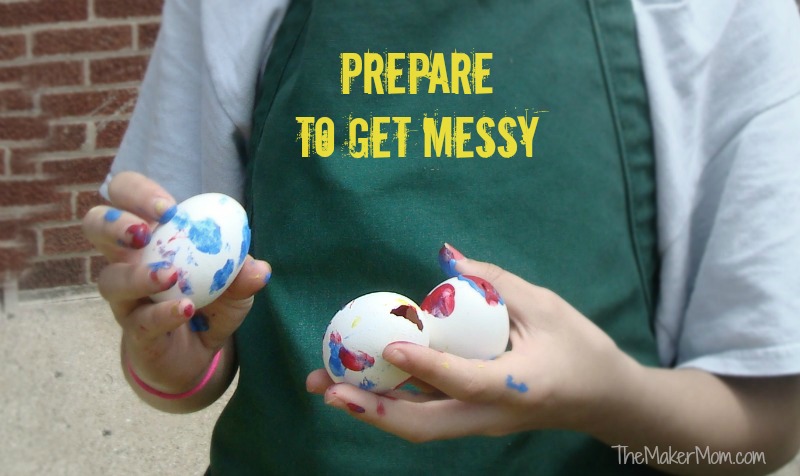 Spread the news to your STEM-loving friends and colleagues. Share the #STEMchat fun with these sample tweets!
Share your ideas for diving hands-first into STEM fun at #STEMchat on 5/7 at 9 PM ET http://tinyurl.com/May7STEMchat
Join me for #STEMchat on Twitter 5/7 at 9 PM Eastern to talk hands-first STEM education w/sponsor @Purell http://tinyurl.com/May7STEMchat
Share your tips for hands-first STEM fun at #STEMchat w/sponsor @Purell 5/7 at 9PM ET http://tinyurl.com/May7STEMchat
Sign up here to receive a free email reminder about #STEMchat the day before our chats, as well as news from The Maker Mom.