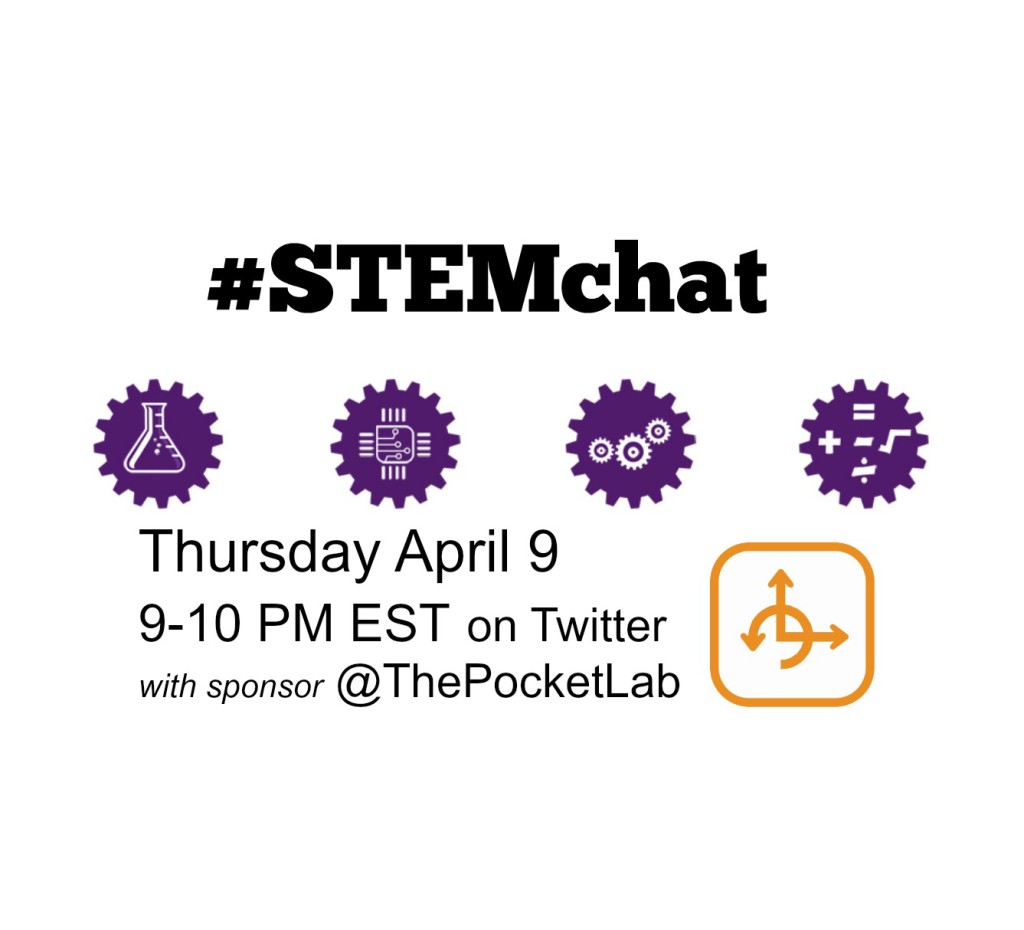 To paraphrase Whitney Houston, I believe the sensors are our future. Thanks to small wireless sensors, in just another year or two even average citizens will be able to collect massive amounts of data from the world around us. It will change the we, and even our tech-savvy children, see and interact with one another, with our possessions, with…everything! Which explains why I pretty much went nuts when I happened upon the PocketLab booth at the National Science Teachers Association conference. It's as close to my dream sensor* as I've ever seen.
PocketLab is a wireless sensor that describes itself as the Swiss army knife of science. True to its name, PocketLab, about the size of a Matchbox car and contains a(n):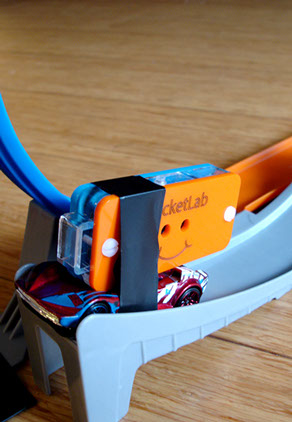 Accelerometer
Magnetometer
Thermometer
Gyroscope
Barometer
PocketLab makes it easy to gather data from the physical world and help students analyze it. See it in action in the video at the bottom of the post.
Needless to say, I'm thrilled to have PocketLab sponsor our April STEMchat. And just as their product measures multiple things, our chat is going to be multi-faceted.
Physics and Sensors and Robotics, Oh My!
As always, #STEMchat will bring together parents, educators and STEM professionals to share ideas and resources, but this time we're going to touch on a few different topics. Don't miss this lively and enlightening chat.
#STEMchat will take place on 4/9 from 9 – 10 PM Eastern.
@ThePocketLab, our sponsor. PocketLab is an instantly accessible science lab that fits in your pocket.
@JackAndraka, Jack Andraka, is an award-winning teen cancer researcher, National Geographic Emerging Explorer, LGBT advocate, speaker and now author of Breakthrough, a book about overcoming adversity and creating new methods to detect pancreatic cancer.
@KathyCeceri, Kathy Ceceri, is a STEAM (STEM + Arts) educator, author of Making Simple Robots and other hands-on activity books for kids and adults. She homeschooled her two sons from kindergarten until college and was the Homeschooling Expert on About.com.
@LaughingatChaos, Jen Torbeck Merrill, publishes the Laughing at Chaos blog as well as a book about raising a gifted 2E child.
@TechMama, Beth Blecherman, writes about technology and social media at TechMamas. She's the author of My Parent Plan and is raising tech-savvy teens.
And me, @KimMoldofsky, also known as The Maker Mom and founder of #STEMchat who has yet to author a book. You might also follow me at @STEMchat, which is my default account if I land in Twitter "jail."

Spread the news to your STEM-loving friends and colleagues. Share the #STEMchat joy with these sample tweets!
*Join me for #STEMchat on Twitter 4/9 at 9 PM Eastern to talk science, sensors and robots http://tinyurl.com/April9STEMchat
*Join me for #STEMchat with @KimMoldofsky and @ThePocketLab on Twitter 4/9 at 9 PM! http://tinyurl.com/April9STEMchat
Sign up here to receive a free email reminder about #STEMchat the day before our chats, as well as news from The Maker Mom.
*I'm aching for an easy to use, inexpensive sensor that measures airborne particulates, too.