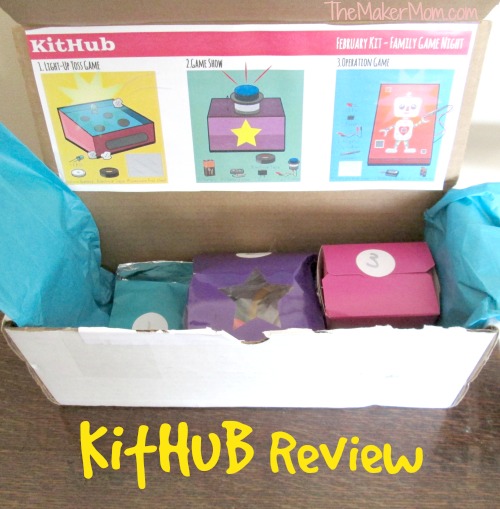 KitHub makes electronics kits for kids, educators and families. The business is the brainchild of two STEM Girls, Luz Rivas (profiled here) of DIY Girls and Tara Tiger-Brown founder of the family-friendly LA Makerspace.
KitHub is offered as two ways. You can either buy a given month's themed kit on its own or subscribe for a gift that keeps on giving. The kits are designed for children ages six and up. No prior electronics experience is needed to successfully complete the projects.
Past KitHub themes
Paper Circuits
Simple Electronics
Planned KitHub themes
Draw creative circuits
Summer Toymaker
If kits aren't your thing, but family-friendly tinkering with electronics is, check out the KitHub store for a range of competitively priced products from the STEM women-owned business.
KitHub Family Game Night
They sent me a Family Game Night box for review earlier this year. Packed like a gift from a friend, it included detailed instructions and most of the items needed to complete three projects:
Light-up Toss Game
Game Show (Buzzer)
DIY Operation Game
When I say it contained most of the items, I mean it included all of the important items, like the electronics, but we used our own scissors, markers and boxes. Little stuff like that.
The Game Show Buzzer was easy to assemble and provided a quick lesson in creating a functional circuit. Packaging the buzzer into some kind of console was an optional activity that provided an opportunity for trouble-shooting and creativity.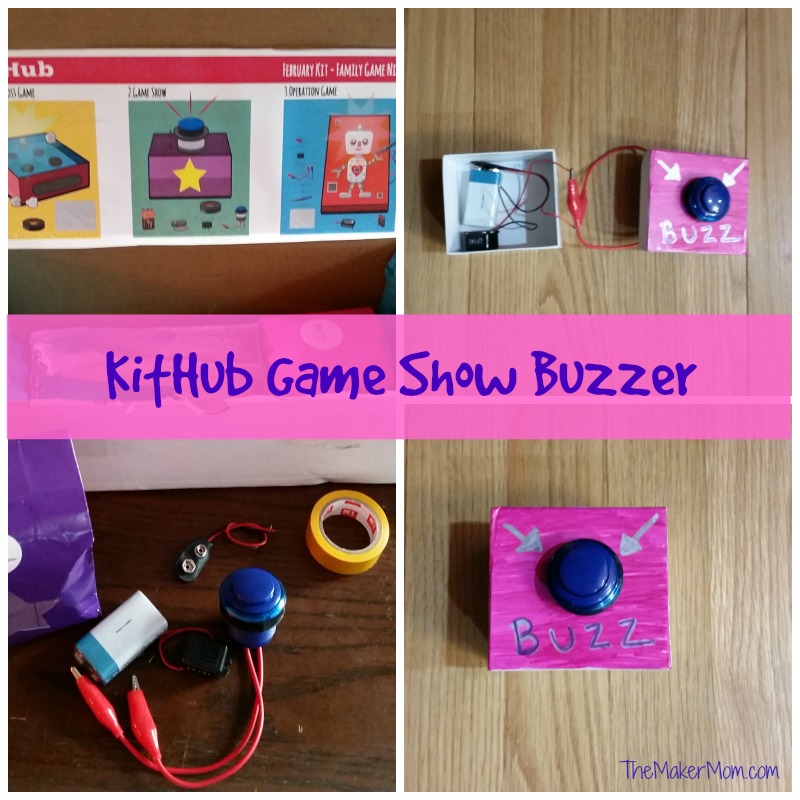 The Toss Game was provided a different kind of introduction to circuitry, but it was hard to make the game work properly without a bit of effort.
The crown jewel and most complex project in the kit was an Operation Game. I initially tried to be thrifty and use the KitHub shipping box for the game board, but quickly realized that a wider, shallower box would be more manageable. So I upcycled the lid from an old computer box instead. Even better, I hosted a family maker date with a couple of friends and put Lily Born (she was at this year's White House Maker Faire, you guys!) in charge of creating the game. Of course she rose to the task.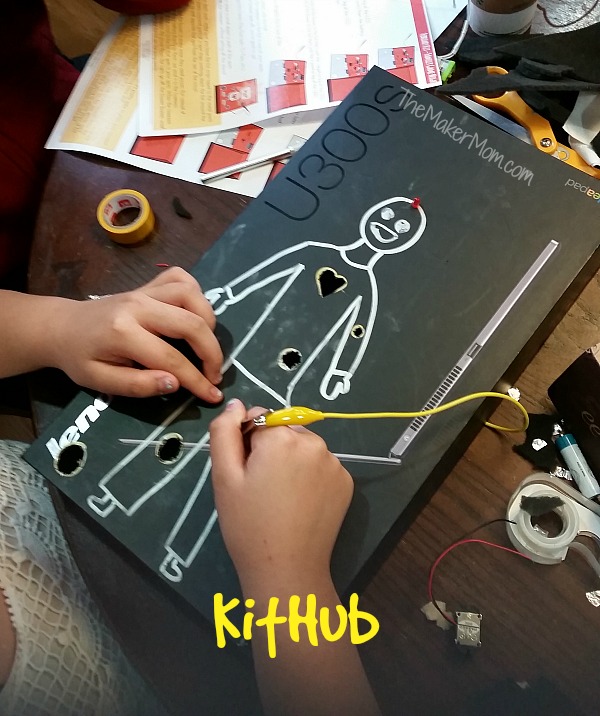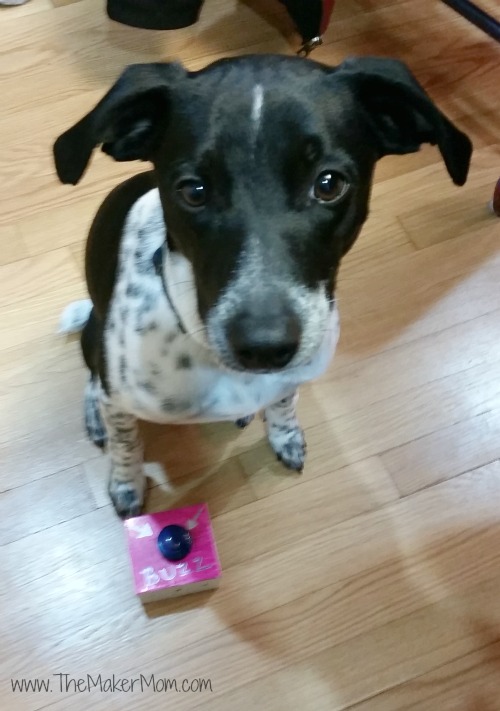 The KitHub buzzer worked well, but, unfortunately, it was a bit too small for Tesla to play Game Show with it. You can watch him in action below using a buzzer swiped from a board game. Isn't he smart?