A Facebook friend recently started a conversation about charitable donations. She was wondering if, in addition to any major donations, her friends also set aside a chunk to dole out in bits of tens and twenties for friends doing charity projects, like cancer cure walks and such. I've wondered along a similar vein in terms of Kickstarter projects. Of course, Kickstarter projects are typically business projects. But I have an increasing number of friends trying to launch books or projects, not to mention the cool things I hear about through this blog that I want to support, especially if they are teetering on the brink of success.
In most cases I receive a physical product in exchange for my contribution (typically a month or four late) and it usually meets expectations, but once or twice my contribution has vanished in the wind. Which is not to say I've been swindled, so much as that the project was poorly (read: naively) planned.
At this point I'm Kickstarter savvy, but I have yet to develop personal budgetary guidelines. How about you?
Regardless, here are a few projects you might want to open up your wallet for. They all receive The Maker Mom stamp of Things That Sound Interesting, Fun and Educational.
Kickstarter Picks
I met the team from PocketLab at the National Science Teachers Association conference a couple of weeks ago. Their portable wireless sensor wowed me and I knew their Kickstarter would be a hit. Indeed, is more than 300% funded with nearly two weeks left to go.
From their site, "PocketLab connects with a single button to a smart phone, tablet, or Chromebook and instantly streams measurement data that you can see and record. PocketLab measures acceleration, force, angular velocity, magnetic field, pressure, altitude, and temperature. Using our cloud software, you can easily analyze your data, create graphs, and integrate your data with other software."
You can attach PocketLab to a football and receive a data visualization of your throw, or do it with a soccer ball to measure the acceleration and altitude of your kick. It's affordable for hobbyists and homeschoolers (if you hurry!). I'd love to see a bunch of these in every physics classroom.
**update! PocketLab is the sponsor of the April #STEMchat!**
Amy, AKA SailorHG, a software engineer, aims to make a series of 20-pages hand-illustrated zines about computer science and computer programming targeting at high school students.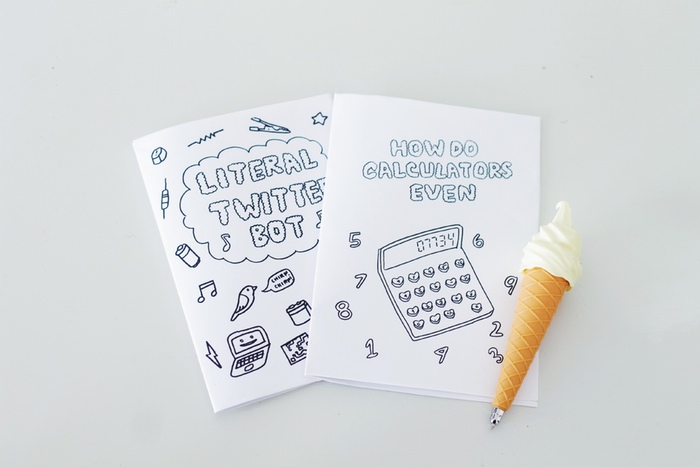 Though I get all twitchy when the words mud and dirt are used instead of soil, MudWatt is an intriguing project. It lets users generate electricity from soil. Kids collect "mud" (soil) and build a kit-based battery. In about a week, the soil-powered battery will generate enough electricity to run a clock, thermometer or buzzer.
I'm all for letting kids get their hands dirty, and I hope this will help change the way people think about mud.  I'm curious to see if/how results vary with unenriched soil from a factory farm vs soil from an organic farm. Here's my favorite organic farmer. Know who knows a factory farmer? I'm ready to start experimenting.
Cards Against Science
Kickstarter success story, Chicago-based Cards Against Humanity, has a raucous adult card game "for horrible people" (I cannot stress how inappropriate this game is for children). They've just announced the release of a science-themed pack. The proceeds from Cards Against Science will be used to fund a four-year Science Ambassador scholarship for a woman (someone who identifies as female) pursuing a STEM degree. As of this writing it's raised about $200,000. I've had many laughs playing the regular CAH game and as an organization CAH does some pretty cool things on a local level, but do not buy this for anyone under 18 or anyone who is easily offended. Also, keep in mind you need to buy the full CAH set to use the science expansion pack.
You can print a free set of CAS and CAH under a Creative Commons license.