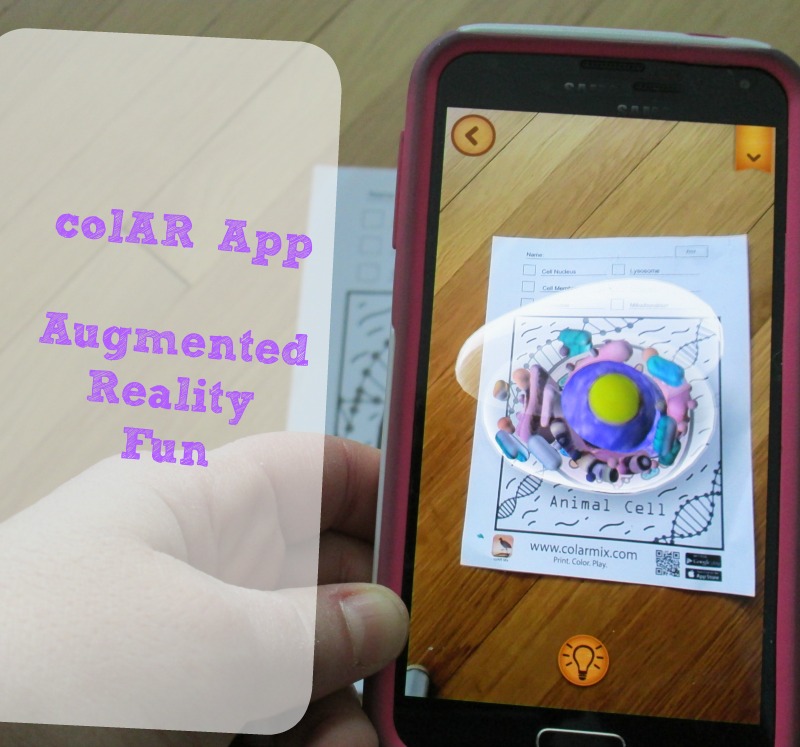 Okay, so it's not the most sophisticated augmented reality experience available, but the colAR Mix App is  free to download. The app is available for Apple and Android systems. ColAR Mix App comes with free and paid options for kids of all ages to color and view their drawings in 3D. I say kids of all ages in case you haven't heard that adult coloring books are all the rage these days.
First you download the app on your phone, then you print out a drawing, some of which must be purchased. I'm a fan of the free Starbucks cup design. You can design and decorate the cup; I recently made one up as a birthday card for my niece.
Next you need to scan the QR code on the hard copy of the drawing, which downloads the design to your phone.
Finally, you open the app and and frame your drawing just so– you'll see in the brief video below that the app will let you know if you're doing it correctly– and watch your design come to life.
Some of the coloring pages, like the animal cell above, are also educational worksheets, but other designs are just for fun. Or in the case of the Starbucks cup, it's part of a clever marketing campaign.