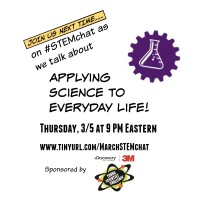 #STEMchats just keep getting bigger and better. Thanks to you and our great panelists we had close to 300 chatters chime in during our chat on Applying Science to Everyday Life sponsored by the Discovery Education 3M Young Scientist Challenge! It's challenging to capture each tweet, every idea, and, it's impossible to translate the energy and excitement of the chats, but I like to at least share themes and popular links.
As I review a word cloud of the chat, items like learn, encourage, ideas, mentor, life, school and work, stand out. That reflects our March theme as well as the STEMchat population- parents, educators and STEM professionals.
Please note this post contains affiliate links.
Applying Science to Everyday Life
Science isn't only in a lab. How can you encourage kids to find science in the world around them?
The Wonder Wheel is a useful tool to inspire questions. One teacher shared her classroom's Wonder Door. One of our educators pointed out that literacy comprehension strategies are similar- "question, wonder, infer."
Scat science was mentioned by a science school with a heavy emphasis on the outdoors. (Here's a related book series we've used when visiting national parks.)
Here are a few things you can do:
Encourage questions and observation. If you do an annual birthday interview, ask them what Big Ideas they're wondering about.
Make curiosity a family value.
Placing a value on finding out how things work.
Pay attention to natural curiosities. Get out in nature and visit the same spot in different seasons.
Model lifelong learning.
Use the language of science outside of the classroom and lab.
Use musical instruments to teach the science of sound.
Integrate science into non-STEM subjects at school like language arts and social studies.
Get involved in robotics–it can pique their interest in science.
Visit museums and planetariums.
How can kids work to solve the problems they find in everyday life?
Ask them! Kids don't see the same limits as adults. They have creative solutions.
Provide time and space for them to think, be, observe.
Let them build things (and take them apart) household items.
Provide lots of experiences, even risky ones (see the tweet below). Sparkfun founder David Seidle jokes that his company started with a scar he received in a soldering-gone-wrong experience as a child.
Believe in them and encourage their pursuits.
Give kids tools (including, but not limited to tech) for problem solving.
Encourage collaboration.
Don't make them feel stupid. No question is too silly. Listen respectfully.
Teach them research skills (move beyond Wikipedia) and make research sources available to them.
Teach them that there's often more than one answer to a problem.
In the Young Scientist Challenge kids start with a problem and end with a prototype. This former YSC runner-up is going to be on Shark Tank on 3/20/15 (I caught news of this after the chat, but it was too inspiring not to mention here.)

Do you talk with your kids about science in the news?
Give kids @NYTimes science section over breakfast.
Talking about the news with kids drives home the fact that science is not something that's limited to a lab or books.
Keep a science news bulletin board.
It's not "hard news" but even trending internet issues like the white/gold, blue/black dress brought up opportunities to discuss how we see color, color blindness, etc.
What are some of your favorite science resources for the middle school crowd?
Get involved in hands-on Citizen Science (click for a recap of a STEMchat on the topic). In The GLOBE program, which works with NASA missions, students do data collection work on the ground that gets compared to satellite measurements of the same area. NOAA's Adopt a Drifter Program was mentioned as well.
Use technology- Skype, Google hangouts, Twitter make it easy to connect. One teacher shared how her students tweeted with astronauts in the space station.
The Young Scientist Challenge!
At any age, tell stories of real scientists. Try to include men and women from a variety of backgrounds.
Provide opportunities to meet and interact with real-life scientists (ideally men and women from different backgrounds).
This podcast featuring interviews with scientists.
The Kid Science App, by panelist Liz Heinecke.
Skylight Scope lets you connect smart phone to a microscope for viewing by many students at once. Pro-Scope lets you attach a lens to your phone or tablet and turn it into a microscope.
Websites
And there are many NASA resources, including NASA.gov and NASA's EO (Earth Observatory), and NASA for Educators.
Videos
Cosmos

Science Flix

, this is a subscription-based service -check to see if your local library or school already subscribes

Good Eats and America's Test Kitchen provide a science-based look at food
Books
Sage Carrington Science Sleuth
Toys
Gyrobot, a robot that teaches about gyroscopes
Makey Makey, turns almost anything (like bananas) into a functional keyboard (click to see my son using it with Minecraft)
littleBits, electronic bits that snap together to bring light, sound and animation to your projects
Squishy Circuits, helps you learn/teach the basics of electronics with homemade play dough

How does project-based learning help kids learn and apply STEM concepts?
Our crowd definitely included man PBL fans. Here are some of the things STEMchatters like about it.
Inquiry and design provide context and room for discovery.
Helps students understand why we need the scientific method.
Provides for hands-on and cross-curricular opportunities.
Emphasizes creative problem-solving and critical thinking over rote memorization.
Students are more invested; they play a larger role in the process.
Read more about PBL from our recent #STEMchat on the topic.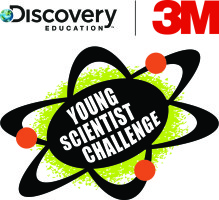 Entrants to the Discovery Education 3M Young Scientist Challenge share their idea with a video. How do you help your child hone his/her communication skills?
Making videos is a good way to sharpen speaking skills.
Family dinner time is a great opportunity to practice talking and listening skills (and some studies indicate it helps kids do well on SATs).
If you do science presentations, let your kids help out with portions. If you have a YouTube channel, let them take it over, or at least participate, now and then.
As you watch/learn/read/do science ask your kids to explain what they think is going on, retell what happened or predict what will happen next.
Practicing written communication skills is important, too. Reading makes better writers and can have a positive impact on speaking skills.
Have them work with peers or younger children to explain things. It doesn't need to be science; they can practice tone, body language, etc. talking about any passion topic. These skills will translate when they talk about other topics.
Useful apps iMovie, AudioBoon, ExplainEverything, ScreenChomp, HaikuDeck, Toontastic.
Hold a mock town hall meeting on an important topic, assign students roles of various key stakeholders.
After an experiment ask them to share ideas on what else they could try or how to apply their findings to the real world.
Video blogs, Power Point presentations, written blogs also provide communication practice.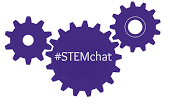 How do you inspire creativity along with the "hard" science skills?
Science at home can be more casual, creative and it avoids the time constraints of school as well as the pressure of grades.
Play games, read comics (Fox Trot and Far Side were always a hit in my house), read science fiction.
STEAM= STEM + Arts. Check out the #SciArt hashtag on Twitter.
Provide easy access to art supplies, even if it's just blank paper and markers.
Mix it up with Minecraft, you can build cell models or, as you may have heard, anything.
Encourage kids to ask Big Questions and then have them try to provide science-based answers (teacher can provide back-up).
How can "non-science" parents encourage their children to get or stay involved in science?
Try the family-friendly activities at The Science of Everyday Life.
Parents can facilitate, but they don't need to be the experts.  They can find mentors, run the necessary carpools, and pay for the extracurricular STEM enrichment classes.
Share examples, such as Leland Melvin who went from the NFL to NASA.
Expose our kids to our own curiosities and desire for knowledge.
Jump in and learn alongside your child.
Teachers, get your school to host a Science Night to give parents information, let them try activities they can replicate at home.
Instill your children with a sense of confidence; encourage their interests.
Let them work through the tough parts and emerge with a new level of confidence.