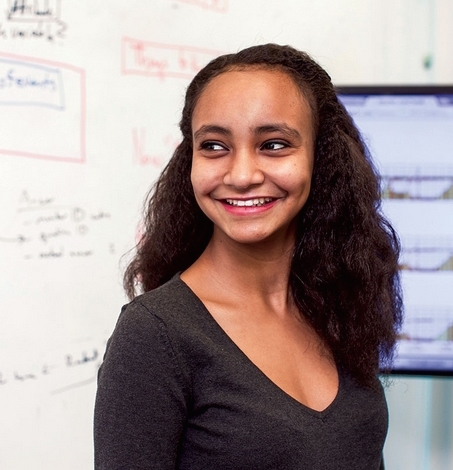 Safia Abdalla is the co-founder and Executive Director of Data Science for America, a non-profit that strives to connect talented data scientists with local non-profits and grassroots organizations solving important problems in their communities and use the power of data analytics to help these organizations do what they do better. She is also the co-organizer of PyLadies Chicago, an organization that aims to empower and educate female developers who are interested in or are using the Python programming language. In her spare time, she enjoys listening to post-rock, programming, and cooking up new ways to change the world. 
You're so accomplished — and busy — where do you get that drive? What powers you (besides coffee)?
Goals and passion. I think it's extremely important to set long-term and short-term goals and then work towards them. Make a daily to-do list of five items that encompasses what you need to do in order to achieve your goals and try to complete them all on that day. Also, do only the things that you want to do. If you're not completely and totally in love with an idea or vision, then don't be a part of it and don't start it. I think too many people waste their time with things they have little care for for frivolous reasons. I'm a firm believer that you should do what you love or do nothing at all and that'll fuel your days and nights.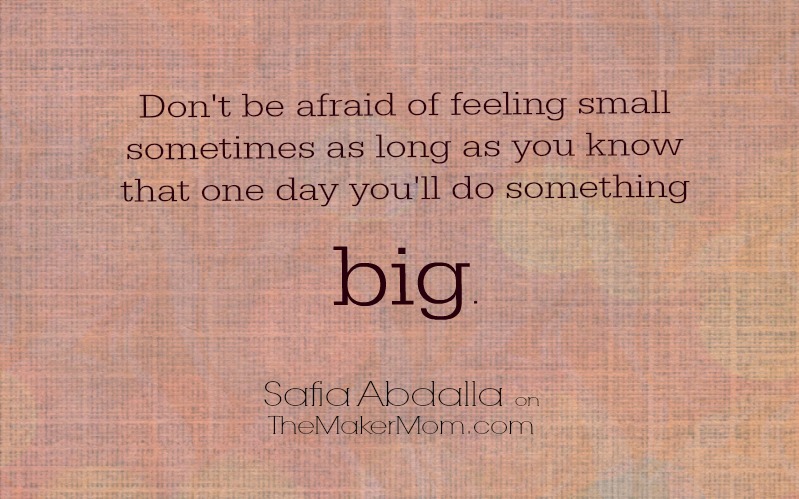 What first hooked you on the power of data and technology?
I watched a documentary on Google when I was 13 and thought it was the coolest thing ever. So I looked up what search engines were and how they were built. This led me to read up and study about information retrieval, which lead to me studying about natural language processing, which lead to me reading about machine learning, which led me to discovering its applications in data science and by the time I was 16 I was hooked.
How has being a young woman impacted you as you move ahead in your work and studies?
It's tough being a young woman. Unfair expectations, contradictory standards, and ever-present hurdles. People are often less willing to give you responsibilities, so you have to give them more than enough reasons to do so. People are often less attentive to your ideas, so you have to make sure that you speak loud enough for them to hear no matter what. These constant challenges have made me a better, stronger, louder, prouder person in both my academics and career.
Back to the data-driven universe. What does that mean? Is this something we should look forward to or fear?
The data-driven universe is my vision for a world connected by consumer-owned internet of things devices that collect data on our interactions with the world and powered by open-source models created by the public. A developer in New York City could develop a predictive model to determine digital signatures from a wearable device that determine whether or not an individual is sick using anonymized data "donated" to him by consumers passionate about the idea and his own talents. The model can then be shared and distributed to people across the globe who are interested in using it in their own devices. I think it is something that we should look forward to, the nuances of data privacy are ever present in our society today and working towards a data-driven universe will force us to bring these issues into the limelight and address them in a sustainable way. It's a future that a lot of corporations and companies are imagining and pursuing, but I see it in a much more user-centric and open way.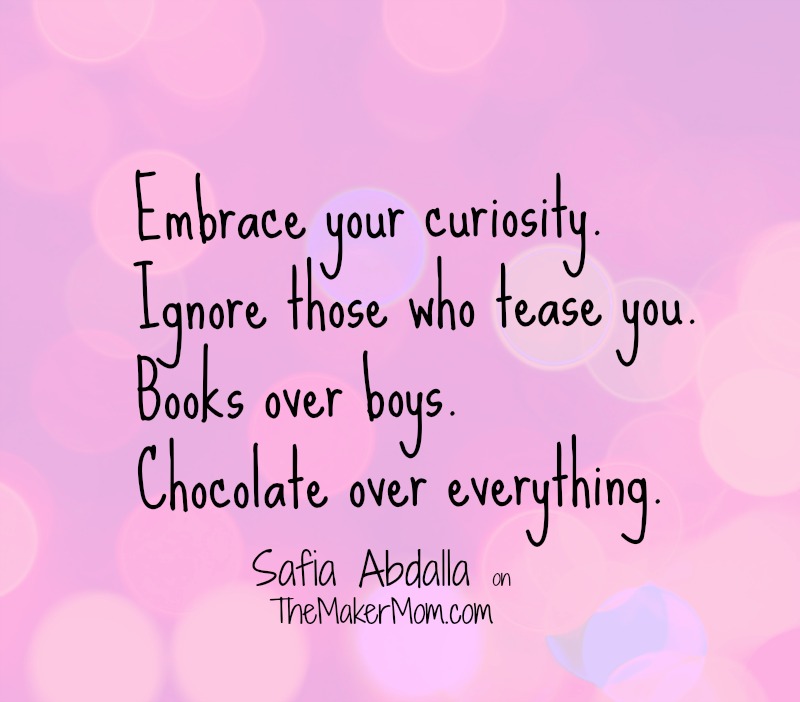 What advice do you have for girls who want to follow in your footsteps?
Embrace your curiosity. Ignore those who tease you. Books over boys. Chocolate over everything. Respect your teachers. Ask questions in class. Answer questions in class. Don't let anyone push you around.  Write about your accomplishments every day. Don't be afraid to cry sometimes. Take care of your health and your mind. Write down all your crazy spur-of-the-moment ideas. Don't be afraid of feeling small sometimes as long as you know that one day you'll do something big.
Anything else you want to mention?
If you are interested in the Python programming language or already use it for work or for fun, then consider joining Chicago's PyLadies group. I'm one of the co-organizers and we plan on supporting and uplifting female developers in the Chicago community, so check it out! You can follow me on Twitter, @captainsafia to get updates on all of my shenanigans as they happen.