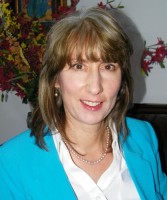 Kathy Moseler, AKA The Robot Lady, is president of Paradise Robotics, a Chicago-area robotics retailer that specializes in helping educators improve their STEM offerings. You can find her on Twitter as @TheRobotLady.
As you are likely aware, women are underrepresented engineering these days. What was it like when you earned your engineering degrees in the 1980s?
I'm glad you asked this, it's very sad to say it was not much different in the 80s than today. I'm planning to be part of the solution by sourcing new, girl-friendly products for our web site, and by becoming better known on the internet and in the local community as a female engineer. I also plan to do what I can to inspire girls to pursue and stick with a career in engineering.
What motivated you to pursue Engineering?
It was a few things: an innate curiosity to understand how things work, high scores for engineering on aptitude tests, and a personal analysis that compared engineering to other careers, including Pharmacy and Business. Once I learned about the huge difference in starting pay for engineers, I set aside my fear of the intense math and science curriculum and enrolled at Auburn University. Majoring in Business was the second runner up.
What advice do you have for girls who want to pursue engineering?
My first, and most important advice, is never give up on math. Math is not too hard, as many girls think. It simply takes discipline and practice, similar to learning an instrument or playing sports. Second, I advise that girls let their curiosity be in the driver's seat. Stay curious, allow curiosity to lead to questions and then unleash the inner drive to go find the answers. Third, I advise the girls to be assertive. That means speak-up, state your opinion and always be respectful.  Don't give up if your ideas are not well-received.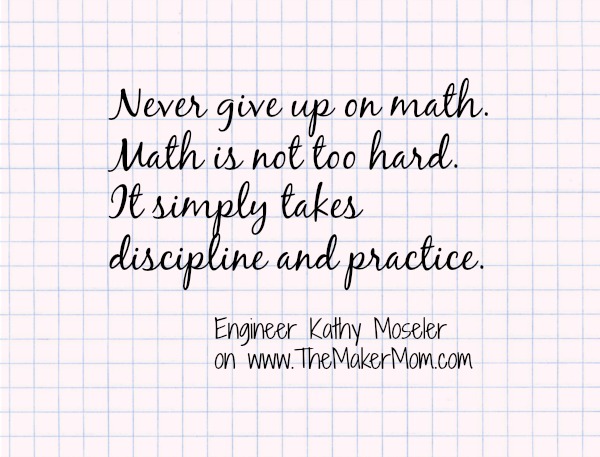 You had a long career at Motorola. What motivated you to start your own business, Paradise Robotics? 
I've always been interested in business. It was only the difference in starting pay that caused me to choose engineering over business. I don't regret my many years in the engineering field. I learned so much and had tremendous fun! It is fair to say I am a "geek" at heart. I've often thought about going back to college for an M.B.A, but instead I started Paradise Robotics.  I really enjoy learning by doing vs. sitting in a classroom.
I notice you also get out into the community to introduce children to robots and work with robotics teams. Is that part of our business strategy or is it more of a personal mission?
Yes, I do, I'm so glad you brought this up! It is about 50% business strategy and 50% personal mission. I'm always trying to inspire kids to pursue robotics because robotics allows them to touch on all four aspects of STEM at the same time. There are so many STEM job openings and not enough Americans to fill them. I am passionate about increasing the available pool of American STEM labor, especially women.

Can you give us a glimpse into the future?
Get ready for a Tsunami of Robots. In the not too distant future, low cost robotics "technology enablers" will be widely available and very easy to use. The enablers, mechatronics and software building blocks, will allow robots to be made for just about anything. Already, via Arduino and Raspberry Pi, hobbyists are creating amazing robots and posting videos on YouTube. Many of these will spin-off into real products we will have in our homes some day. One of the top jobs is, and will continue to be, Computer Information Security, because robots will be controllable over the internet. Yes, we'll have to worry about our robots getting hacked.  🙂  It is a very exciting time to pursue a STEM career and robotics is the industry to keep an eye on.  Big changes are coming and I am thrilled to be a part of it.