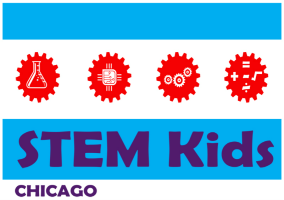 Engineers Week 2015 runs February 22-28. I already shared great ideas for celebrating at home, now I want to let local readers in on Engineers Week Chicago. We've got two big engineer fests in the area and because the Chicago Architecture Foundation (CAF) is hosting their event on two different weekends, you can hit up both fests, providing your family with two STEM Saturdays in a row. Way to make it a year of wonder, right?
In fact, help your kids ask great questions as they learn about bridges, skyscrapers, and robots with our free printable Wonder Wheel.
CAF Engineering Fest:
This free fun family event will take place on February 21 and again on February 28. Activities include:
Environmental and Acoustical Engineering: Assemble a wind turbine, learn how sound waves move, and which materials work best for a rooftop garden.
Structural Engineering: read about, build, and watch amazing structures in action.
Electrical and Civil Engineering: use circuits to design something that moves, lights up or makes noise. Design a moveable bridge. (These are time-limited activities.)
Tours
Plan to spend time in the CAF gift shop. It's full of fun, creative items.
Engineers Week at IIT's Rice Campus in Wheaton
This event also takes place on February 28. It's also free, fun and family-friendly, but in that great suburban tradition, there's also plenty of free parking at the event. Join in for this 31st annual celebration!
Celebrate Engineers Week with an event that will help your tweens learn about the exciting career options within engineering through hands-on activities and demonstrations from the likes of:
Mr. Freeze Cryogenics Show
ZOOM and Design Squad
DuPage Children's Museum
Chicago Area Robotics
LEGO Robotics
Civil Air Patrol