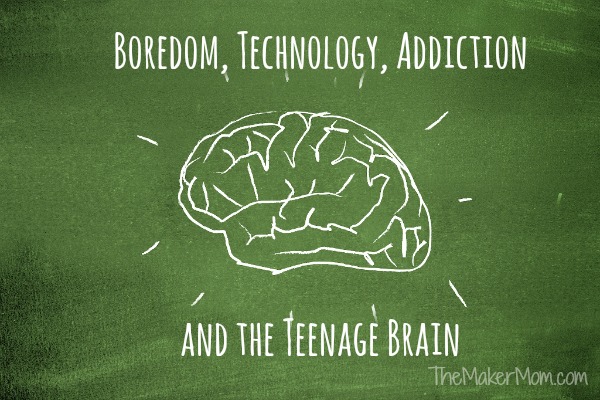 Last week I shared a few links that caught my eye or made me think. I wanted to save these two items for a separate post because, zoinkies, they're big ones. They also both come courtesy of public radio. I support my local station and hope you support yours.
WNYC in New York recently wrapped up a week-long Bored and Brilliant Challenge. The Big Idea was to encourage people to put down their phones and spend more time thinking creatively. It touched a nerve for many, so I suspect they'll be revisiting the themes from the challenge for weeks to come.
Listen or read about the challenges (stop taking pictures for a day, delete time-wasting apps, etc.)and reflections on them when you click-through. It will likely get you thinking about your own habits and love affair with the "black mirror."
I resisted getting a smartphone for a long time, sensing that once I did, I might never talk to people IRL again. It's not quite that bad, but I do spend way too much time on it. In fact, this past weekend, one of my boys was sticking it to the man (or mom, as it were), and took my phone away Saturday. It wasn't until I was headed to bed that I realized it didn't know where it was. I thought I had simply done a good job of staying off of it thanks to the Bored and Brilliant Challenge.
Sadly for my boy, when he returned the phone Sunday morning saying, "Now you know how it feels to have your phone take away," I replied that it was actually a nice relief to have the distraction removed from my day.
Speaking of Teens…
The other public radio piece that grabbed me was masterful interviewer Terry Gross of Fresh Air (WHYY, Philadelphia) talking with Frances Jensen, author of The Teenage Brain: A Neuroscientist's Guide to Raising Adolescents and Young Adults (affiliate link).
You likely know that a teen's brain is still developing and doesn't fully set until the mid-20s. Bur Dr. Jensen goes far beyond that explaining what's happening in the brain and what it means for the child (and the adults trying to nurture him or her). Listening to Dr. Jensen it made sense to me that teens and young adults can multitask better than older folks, and not just because they are digital natives.
One of the most interesting aspects of the interview was the discussion on alcohol and drug addiction. Terry Gross clarified whether preventing alcohol and drug use in teens was more of a moral issue or one grounded in science.
Science, FTW!
Just like learning a fact is more efficient, sadly, addiction is more efficient in the adolescent brain. That is an important fact for an adolescent to know about themselves — that they can get addicted faster.

It also is a way to debunk the myth, by the way, that, "Oh, teens are resilient, they'll be fine. He can just go off and drink or do this or that. They'll bounce back." Actually, it's quite the contrary. The effects of substances are more permanent on the teen brain. They have more deleterious effects and can be more toxic to the teen than the adult.
Another really interesting aspect was hearing Dr. Jensen explain why some psychotropic drugs don't work in adolescents–their brains really are so different from adult ones.
Listen, read highlights or download a transcript here.
Got teens?
You might also find some relief in Dr. Wendy Mogel's Blessing of a B Minus, which has provided me with the mantra, "They're not done yet." It's been a few years since I read Lauren Kessler's My Teenage Werewolf, but I really liked it at the time.