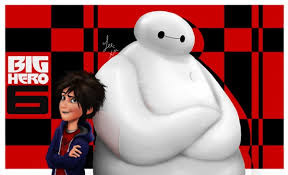 Nerds all across the country cheered when Disney's Big Hero 6 won the Academy Award for Best Animated Feature. I did, at least. I'm a big fan of the movie. Shortly after its debut, I wrote a post featuring a few fun at-home science experiments inspired by the movie's female characters, Honey Lemon and GoGo Tomago. (I also had a chance to interview Disney Animation CTO, Andy Hendrickson and the movie's technical supervisor, Hank Driskill.) I've been meaning to revisit the Big Hero 6 science and after it's Oscar success, I'm ready to roll.
Learn about soft robots and personal assistive robots under development at Carnegie Mellon University (CMU) and why the movie brought a CMU professor to tears.
Check out these resources on building soft robots from CMU.
NPR's All Tech Considered talks about the challenge of making a huggable robot.
Gizmodo features 8 real-life robots that inspired Big Hero 6.
And thanks to The Scientific Mom, I found this behind-the-scenes video of digital animation process in action at Pixar (hint, there's a lot of math).
How are those Disney guys (and a smattering of gals, *sigh*) know so much about so much? Check out Disney Research.
And in case you missed it the first time around, check out STEM Girl fun inspired by Big Hero 6.