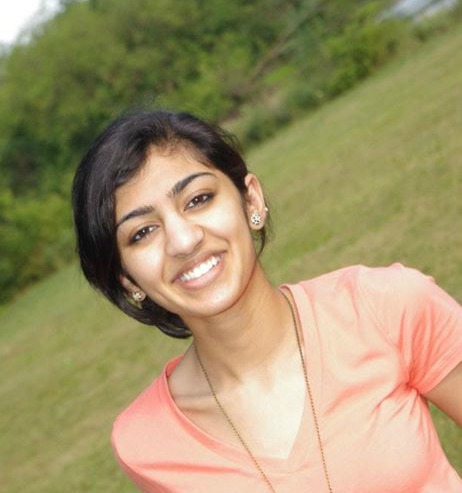 Rani Shah
Rani is a recent ChemE grad from the Illinois Institute of Technology. When she's not attempting to simply navigate life a 20-something in the big city, she works at Chicago start-up MonkeyBars learning how to disrupt the way businesses approach ideation and technology education.
Congratulations on your recent degree! What motivated you to get involved in Chicago's tech and start-up scene rather than take a traditional job?
Thanks! Getting involved in the start-up scene was a gradual and surprising route for me. Now that I look back, it seems to be very fitting especially considering my propensity to always question the rules. As a student studying ChemE, I wanted to use my engineering knowledge to solve large-scale problems. I intended on using my science background to get involved in policy and fixing problems hands-on, turns out, however, that the curriculum for ChemE is geared more towards chemical plants and industry.
While my coursework was a bit discouraging, I found that getting involved in extracurriculars and internships with start-ups really drove me and forced me to think creatively all the time. While still job hunting for traditional jobs, a friend approached me and asked me to consider joining his startup. I remember that moment as being a jolting realization that I didn't have to settle for a job I would have hated. Thus began my journey towards start-ups and my current role at MonkeyBars.
Despite having a technical degree, it looks like you have a strong civic background with involvement in student government and even the US Senate. Do you find being in both the technical and civic/political worlds hard to balance or do they complement each other?
They totally complement each other. I love both realms for the same reason: the ability to impact a large number of people and change broken systems. If the tech/science world and the civic/political world worked together effectively we could solve large-scale issues more efficiently and in a more sustainable fashion. In both realms, you don't necessarily need a degree in one area to create a splash. I've seen marketing and sociology majors join tech companies and engineers and scientists get involved with local and national governments to try and make an impact. It's all about applying your skill set to various situations and being able to work on a diverse team towards a common goal.
My time in student government and the US Senate really proved to me that all skill sets are valuable when it comes to leadership. Science literacy is slowly declining within the US government and the unless we get more scientists and tech literate leaders interested in policy we're going to have major science/tech decisions being made by the wrong people.
What is a hackathon? Are there ever (sometimes? always?) roles for nontechnical people to get involved?
My favorite question! A hackathon is a 24-hour challenge aimed at trying to create something cool. That means pulling the most insane all nighter of your life because you're making your ideas into reality overnight.
MonkeyBars designs hackathons for all those creative Chicagoans looking to learn, collaborate, and build something freaking awesome. Making something so awesome requires different skills sets, not just technical ones. I've seen law students, marketing majors, and even high schoolers participate in and win hackathons! There are always roles for nontechnical people to get involved, as long as you're curious you'll fit right in!
Tell me about the hackathon scene in Chicago and how MonkeyBars aims to change it. What can we expect to see 2-3 years from now?
Hackathons are and have been traditionally held by companies for their own employees or student organizations in universities. Finding hackathons open to everyone isn't uncommon, it's just that they're inconsistent. While you'll see organizations hosting hackathons open to everyone, the quality and financial support these events receive isn't always a guarantee; that's where MonkeyBars comes in. We aim to increase the accessibility to hackathon events by throwing our own consistent ones for the public, this leads to more ideation, networking, and opportunities for people of all ages who like to create and learn new things!
What we expect (and hope) to see in the next 2-3 years is a shift in how students and/or employees are taught to attack problems and perceive failure in  a more positive light. The hackathon model is something that works fantastic for team building and really honing in on potential solutions. If this is encouraged in corporations and schools we think that this will not only encourage people to learn from one another but also help them realize that the 'failure' of an idea is only the first step towards a better solution.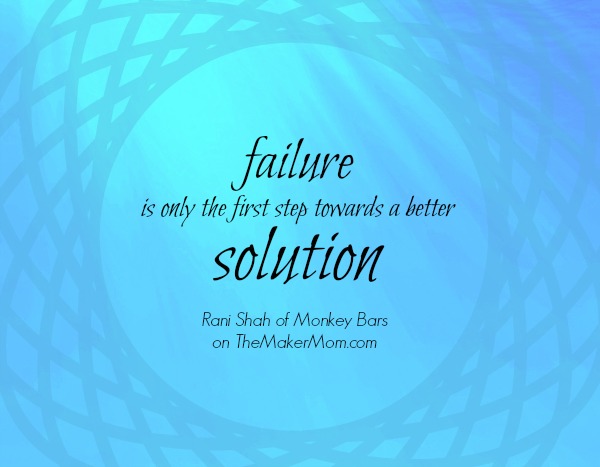 I hear you've been planning a Women in Tech hackathon in Chicago!
I've been wanting to improve the gender distributions of our events for some time now. During our hackathon events we have women participate but they still only make up about 10-15% of the total group. What we'd like to do is host a Women in Tech hack event that welcomes women to come hack the night away with us. We hope they'll want to come back for more once they see how welcoming the atmosphere is. I'd like to see both women and men at this event; it's about collaboration rather than exclusivity.
So far we've received a lot of support from Chicago universities and other organizations so we're thinking of hosting this in early 2015. While it's angled towards tech we'd really like to have people from all disciplines and interests come by. I've seen winning teams with ladies who are designers/developers and even law students; every skill set is valuable!