At times it feels as if nothing short of Divine Intervention will get my teens to look away from a screen. TVs, tablets, computers, cell phones — in today's digital culture, it's easy to get caught up in consuming media and entertainment. But the future belongs to the creators — the Makers.
Read the rest of this piece on encouraging you kids to be creators and tying together the Maker Movement and STEM over at Sylvan's parent blog.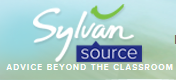 I think that parents often underestimate the importance of simply asking good questions to help get their kids thinking about what they want to make or what problems they'd like to solve. I share a few of my favorites in the piece. I hope to build on that for the December printable. (Did you see the free November geography-themed printable?)
What if your stubborn (and possibly screen-addicted) children insist there's nothing they want to make? Well, I share a solution to that, too. Go read it!
As long as I'm sending you off the blog, have you seen The Maker Mom's Facebook page? I'm super close to having 1,000 fans. I realize Facebook has and will continue to cut the organic reach of fan pages, and the the number of FB fans is arbitrary, but still, it'd be nice to end the year with 1,000 fans. I share an interesting science or maker-themed story or bit of news on Facebook at 10 AM Central each day. I sometimes share more links later in the day, but I strive to always at least have that one. I also share my blog posts, brief STEM toy sales I find on Amazon and other interesting bits that I don't have time to work in to a blog post.
As I noted Facebook has drastically cut the reach of fan pages, but when you're on Facebook, pop in to see what's going on with The Maker Mom. There's always something to get you thinking!