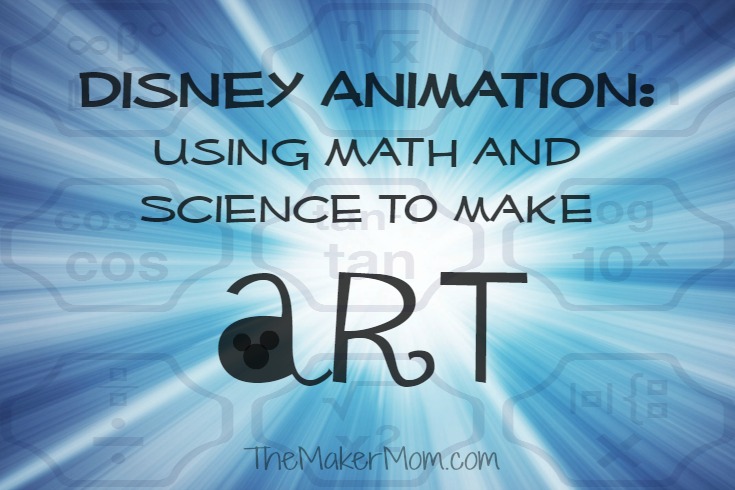 Meet Hank Driskill, Technical Supervisor at Disney Animation
I connected with Hank as part of a press tour (a virtual one done from the comfort of our respective offices) for the new Disney movie, Big Hero 6. The movie comes out November 7, but I got to watch a preview last week. Big Hero 6 is a visual feast. It's fun and exciting with the exception the requisite very sad death scene and also a parting later on. The former is a necessary plot vehicle and the latter a key coming-of-age piece. There's one plot twist that's more reminiscent of an episode of Scooby-Doo than a Disney film. My husband found that part disappointing, but I was having too much fun to fret over it.
Take your STEM-loving kids to see it; they'll have a blast and hopefully be inspired to invent for the good of humanity and create superhero inventions of their own.
Back to Hank. He's the guy who supervises the technical directors who manage the technology used to bring the Disney movies to life. He's been with Disney since 1997 and his film credits include Bolt, Tarzan and many other Disney favorites. He's the kind of guy I'd like to profile in my video series, When Geeks Grow Up.
Hank's Origin Story
Hank grew up in a trailer park in a small town in Kansas. As a kid, he was bored in school, underchallenged. His high school didn't offer any AP classes. He had comic book collection that his peers increasingly mocked as he refused to age out of his love for the medium. But in 1982, the school got its first computer. Everything was about to change.
Only the school didn't have a computer teacher.
So Hank taught himself.
That same year, his town got an arcade. If you're close in age to Hank (and me), you remember these seminal events, too.
There was one more key event for Hank in 1982—the movie TRON. Hank always loved math and science, but TRON took things to a new level. He realized math and science could be used to make art.
After high school, he went to the University of Kansas and earned degrees in Computer Science and Astronomy. Eventually he went to the University of Utah and got his PhD. (Fun fact: University of Utah still has some of the country's top undergrad and graduate programs in video game design.)
Hank could have gone into video game design or movie production, but this was the dawn of a new age in which movies like Jurassic Park were making headlines and raising eyebrows with their computer-generated images. Hank figured that movies offered more possibilities.
Working at Disney Animation
I always assumed the best, most exciting and creative place to work at Disney was Imagineering, but now I'm thinking Disney Animation is where it's at. That's largely an effect of Hank's contagious enthusiasm for his job. He talked about the stimulating atmosphere—being surrounded by such a variety of people in so many different disciplines. So many "fun, smart, different thinkers."
Sure, other tech jobs provide opportunities to mix with smart, fun thinkers, but Disney Animation bring together people from such a wide range of backgrounds in arts and technology that it's always an interesting mix. (His boss, Disney Animation CTO Andy Hendrickson, stressed this in his interview as well.)
Given his background as a tech-loving nerdy kid, there's no doubt Hank had a strong connection to BH6. The movie team did a lot of high level research meeting with bleeding edge tech developers and researcher around the country to build that into the story line. While not all the tech the kids use exists, some of it may eventually. Ahem.
How to Get a Job at Disney Animation
Like Andy, Hank also recommends getting involved in ACM Special Interest Groups. As a student he was involved in ACM SIGGraph, the American Computing Machinery Special Interest Group for Graphics, he volunteered at conventions, was involved locally, and made many valuable connections as a result.
Stay in school. You're not gonna be working for Hank if you don't have as master's degree.
Disney Animation offers 4-7 apprenticeships for each department on each film. As you can imagine, it's a highly competitive process. These "assistant tech directors" actually work on a film or show. Your youngster shouldn't get her hopes up just yet; these sought-after positions go to people out of graduate school.
For the slightly younger set, Disney Animation provides summer internships for undergraduate students. Internships create opportunities to work on smaller projects that allow them to showcase their talents while providing insights to their employers about their competencies, both technical and social.
It takes good people skills to thrive in such a diverse atmosphere. The tech folks are there to help everyone else do their job successfully; they interact often with the artists. "You can't be a computer geek sitting in a corner," advises Hank.
What else does it take to get a job at Disney Animation?
If you want a job at Disney Animation, it will take the right classes, good grades, good test scores and what Hank calls "shining."
No doubt an overwhelming number of people applying for jobs with Hank and Andy express something along the lines of  "OMG, I LOVE Disney movies!!" When Hank looks for that extra shine, he's seeking people who show passion beyond that, clear demonstrations of how they've not only dreamed about having such a job, but have prepared for such a career through past job choices, course work, and after-hours passion projects.