This year's National Chemistry Week is going to be pretty sweet. In 2014, NCW's theme is all about candy and the role of chemistry in the confections industry. Yum!
Here's a homemade gummy candy kit that I did with my Food Science team a while back.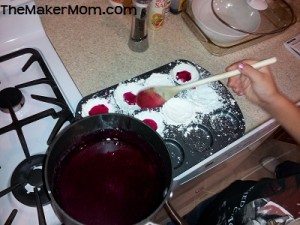 Homemade gummy candies, FTW
Get a jump start on the week by finding a candy recipe at Instructables or go more upscale with these ideas from Saveur.