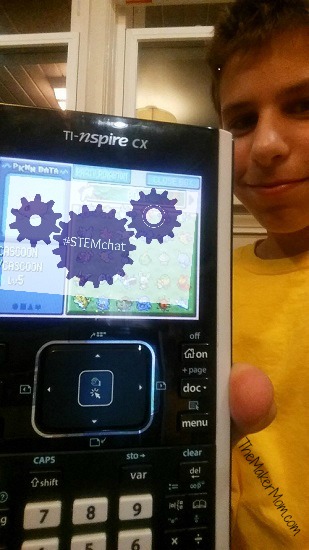 Thanks to our sponsor, Texas Instruments, we had one of the best STEMchats ever with more than 150 participants resulting in 12.8 million impressions! What a great discussion full of ideas and resources for STEM education for middle school students and beyond!
I appreciate the help of panelists Kelly Kutach, Emily Calandrelli, Kris Cain, Leticia Barr, and Shelly Kramer for keeping the conversation moving and props to Brandie Langer for helping me make sense of the resulting tweets. Please note this post contains affiliate links.
Thank
STEM Education
We started off talking about our own STEM aspirations for the year. Not surprisingly, there were many comments about learning, teaching and becoming a better communicator in order to do both of those things better.
Then we went deeper.
"You can't be what you can't see." How do you expose your kids to a diverse group of STEM pros?
STEM professionals include scientists, coders, engineers, farmers, electricians, builders, architects, teachers, mechanics and others. They're all around! Ask teachers at school, reach out to other parents and people in your community. Take trips to local colleges, zoos, museums and aquariums or tap into their outreach programs.
That said, it might be challenging to find one to talk to your children or students. That's where the internet comes in. Look online for resources to expose your child to a variety of STEM professionals from a range of diverse backgrounds. Use tech tools like videoconferencing, Skype, Google hangouts and Ning groups to connect with professionals who might not be able to visit your school or community in real life.
Tap the resources of larger organizations like 4H, scouts, other organizations for children as well as professional organizations.
Maker Faires and tech start-ups often attract people from nontraditional backgrounds
Don't forget your local library
Take Your Kid To Work Day
Find college students studying STEM to mentor children
Read STEM related articles and discuss them with your children
We had several questions about things like Problem-Based Learning (PBL), STEM resources outside of school and integrating STEM concepts.
Because the answers to these questions often overlapped, I'm going to present them broken out by category rather than by question.
STEM Competitions
Destination Imagination – STEM competition that offers seven standards-based challenges
Future City – engineering competition for kids grade 6-8 to research, design and build design a city of the future (here's an overview based on my observations at the national competition last year)
Maker Fashion Show/Recycled Fashion Show
Robotics:
Rube Goldberg Machine Competition – an international competition for middle school to college aged to create an elaborate (and funny) Rube Goldberg Machine
School science fairs
Science Olympiad – a k-12 science competition
Look for school and community-based clubs, too. Also, check this directory, see if there are Hacker Scouts or other informal opportunities at a Maker Space near you.
Coding Resources
Tutoring
Where can your student get free live help on anything from algebra to calculus topics or AP Physics without an appointment the night before the big test? Try these two options staffed by STEM-loving (and really smart) college students:
Harvey Mudd homework hotline  1.877-8ASK-HMC grades 4-12
Rose Hulman homework hotline  1-877-ASK-ROSE grades 6-12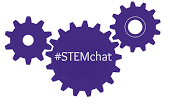 Videos and TV Shows
Xploration Station – featuring our panelist Emily Calandrelli! A 4-show series about science on Fox that is all about science
Resources for Teachers to Bridge the Technology Gap
DonorsChoose – a website that brings classrooms in need together with those who can help donate those needs
Other Resources