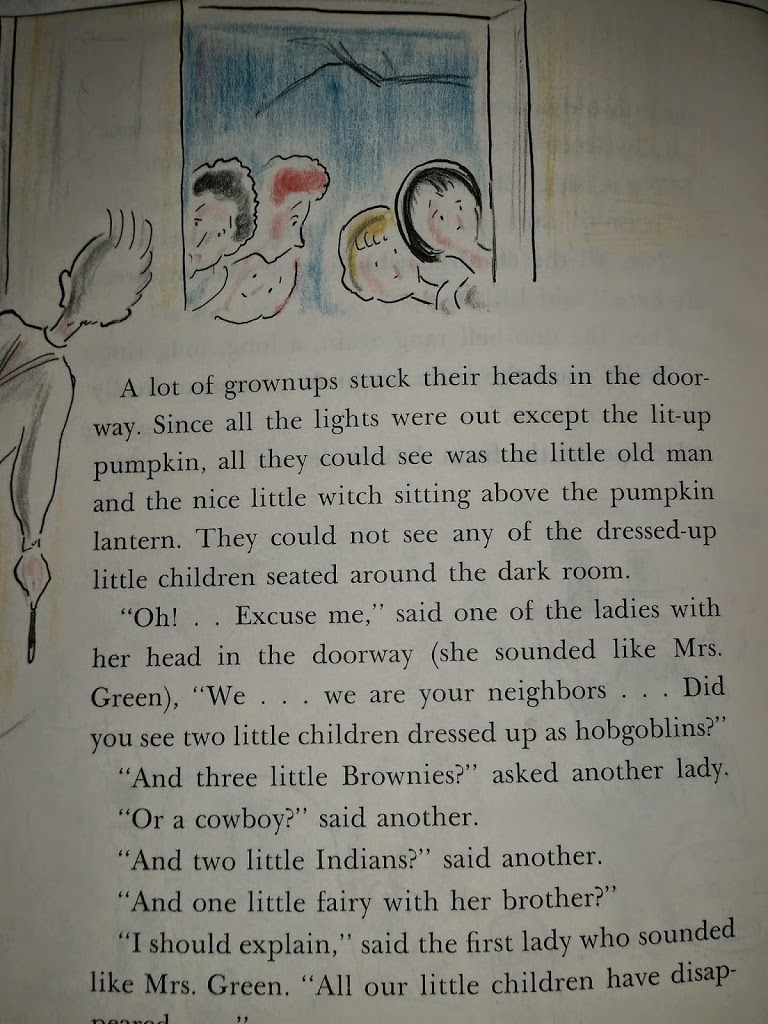 before
I got the idea to do book graffiti from my friend Akemi, who often does interesting things with her boys. I picked up an old picture book at a recent garage sale. It was in decent shape, but beyond its prime, so I designated it for my project. I thought this *might* be something the Young Maker Teen would enjoy, but alas, he is too old to get a thrill from the otherwise verboten act of marking up a book.
The idea with book graffiti is not to scribble all over the page (though feel free to make the project your own), but to come up with a new story by coloring over some of the existing text. Book graffiti is a new spin on the classic Mad Libs in a sense. You want to come up with a silly story, but one that contains proper grammar and reads in sentences. You may have to graffiti in some punctuation in order for this to happen. It's a fun literacy challenge.
Book graffiti is a great project for elementary schoolers. A solid reader could do this on his own, but an emerging reader might need some help.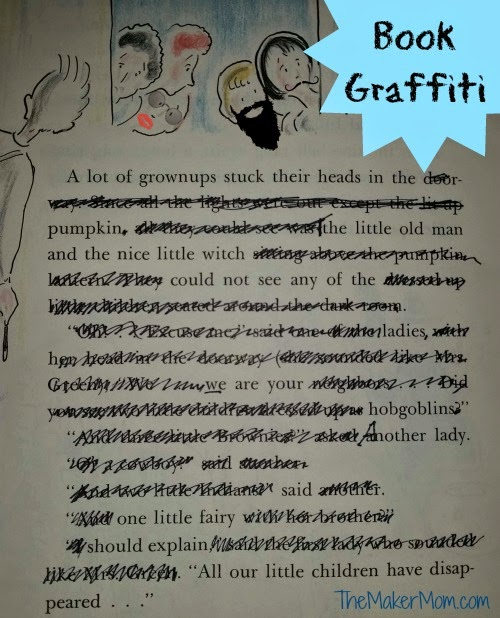 What else can you do with an old book?