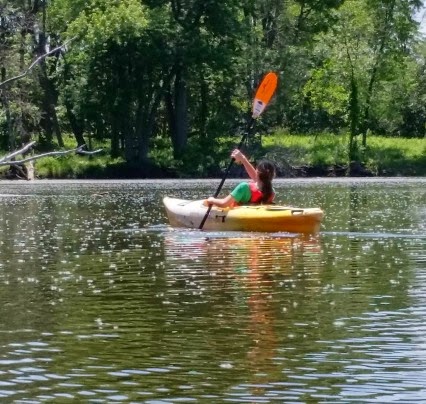 I'm heading out for a celebration with my Science Olympiad Entomology team. Did I tell you they placed 5th in the state? We're going kayaking and are sure to see several of our favorite insects while paddling around. Summer is a great time to celebrate nature and the wonder around us. In my latest post at Sylvan's Mom-Minded blog I shared several family-friendly science ideas that are perfect for summer. If you hold a Bugs' Life party, be sure to tell me about it!
Summer Science Fun for Kids
Looking for a new spin on that same old holiday gathering? I just bought about 300 glow sticks for an upcoming BBQ. No, we're not grilling them. They're just for play. Beth has a few fun ideas for glow sticks.
In fact, Add it Up, the Bedtime Math parent blog is full of good ideas that make every day a party! Of course, as the blog editor I'm a bit biased. Take a look for yourself:
Breathe new life into old crayons. I'm waiting to try this on a hot, sunny day to see if Mother Nature ill help us do the job.
Make your own sidewalk chalk paint.
Homemade ice cream without a machine.
Bordeom Busters! This downloadable printable has three goofy games good for kids of any age. Seriously, I'm going to try these with my teens this weekend.
Have a safe and festive holiday weekend!
Like The Maker Mom on Facebook. Subscribe to our monthly newsletter. Follow us on Pinterest and YouTube. Follow The Maker Mom on Google+.