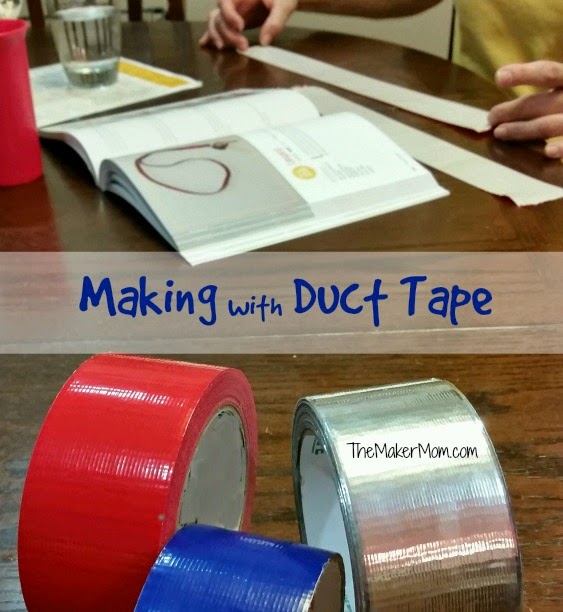 I received a review copy of the DIY Duct Tape Project Book, Sticky Fingers (affiliate link). Author Sophie Maletsky provides dozens of DIY duct tape projects along with advice on how to make them.
The book starts off with an introduction to making things, or crafting, with duct tape. She's pretty clear on the three basics: a place to work, tape and a good pair of scissors, but she rounds off what would otherwise be a very short chapter with loads of helpful tips. For example, don't use cardboard or a plastic tablecloth as you work surface. She also provides a breakdown of the different brands of duct tape, along with their pros and cons.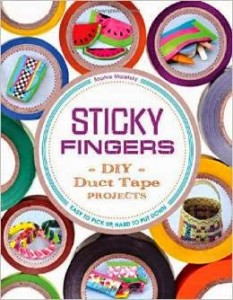 After sharing a few tips on creating a workstation, Maletsky guides the reader through basics, like how to create "duct tape fabric," sticky strips and more, that serve as the foundation for later projects.Those later projects are broken down by chapters: quick crafts (bows and flowers), wallets, purses and cases, wearables, items for school, and items for home. Fittingly, the book closes with tips on how to use those end bits of tape and even the core of the roll itself.
Speaking of projects, my friend Mary Anne came over while our boys were at the pool. While my younger son was in the process of making plans with his buddy, I told him to relay a message that I wanted the boy's mom to come over for a playdate. "Adults don't have playdates," he replied rolling his eyes.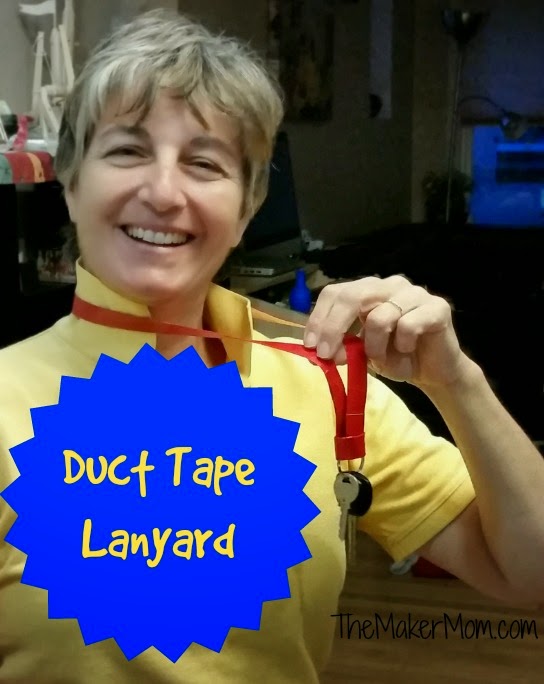 Oh yes, they do. I had to call her myself, but she came over and made lanyard, a belt and a collar for her dog (alas, it was too small for Tesla to model), while I made us ice cream sundaes and experimented with a (non duct-tape) glow in the dark Frisbee project (coming in another post).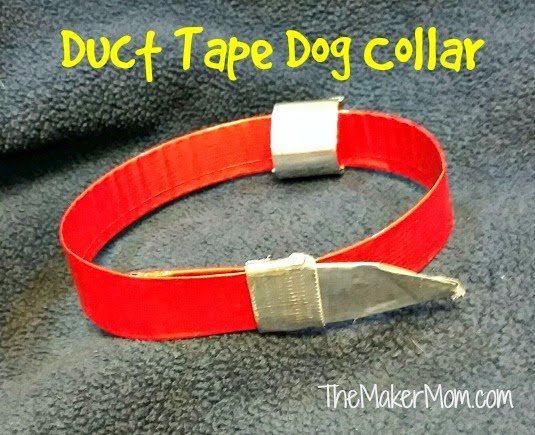 DIY Duct Tape Project Book, Sticky Fingers (affiliate link).