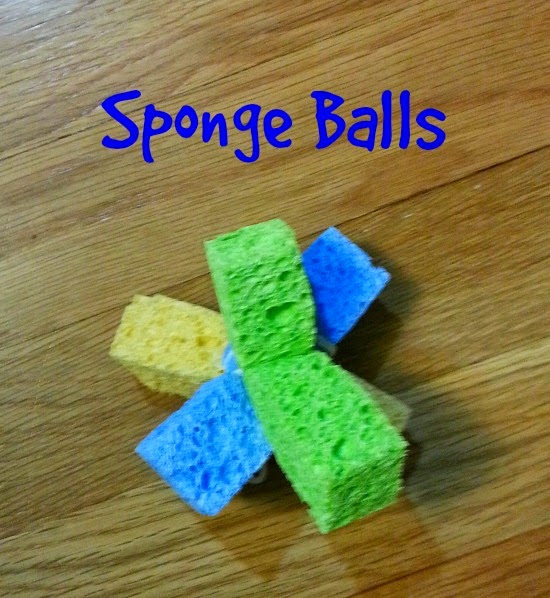 Today I'm over at Bedtime Math showing you how to make sponge balls, a fun, easy and green alternative to water balloons!
I also recently shared how to turn a summer hot dog meal into something crazier, but still simple.
In other news, although I don't plan to coach entomology again next year, the award-winning girls on my team have a year-round interest in insects, so I try to stay attuned to that. When I find, say, a dead moth on my porch, I put it in a plastic baggy to hand to them for further study.
Have you observed moth wings under a microscope?
This morning I found a cicada killer wasp while out walking Tesla. Despite the scary-sounding name and even scarier looks–2 inches long with yellow "warning" stripes!– they are only a danger to cicadas. The wasp was barely alive, so I used the otherwise empty poop bag to scoop it up and bring it home.
Then, emboldened by this great photo capture, I dared to photograph it.
In my kitchen.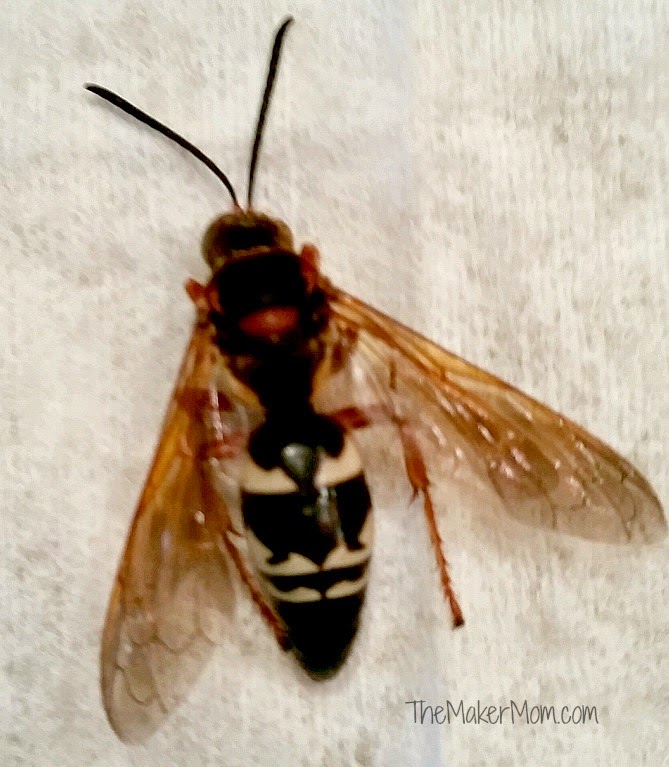 It was over an inch long not counting the antennae.
I didn't get quite the clarity I wanted because as I was zooming in on it, I saw its abdomen heaving. What do you know? It was still alive.
In my kitchen.
Happy Monday, everybody!

Like The Maker Mom on Facebook. Subscribe to our monthly newsletter. Follow us on Pinterest and YouTube. Follow The Maker Mom on Google+.