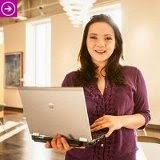 Abril Vela is the founder of the non-profit organization Chicago Girls in Computing, which aims to support high school girls in the Chicagoland area who are interested in technology. A FIRST robotics alum, Microsoft Youthspark Star, and a 2013 Awardee of the National Award for Aspirations in Computing from the National Center for Women & Information Technology, she will be attending the University of Michigan for Computer Engineering in the fall of 2014.
When did you become interested in computer programming? Tell me about your first class.
I became interested in computer programming my freshman year of high school. I chose to take Java and Media Computation as my elective for the year. The class was the first time I was introduced to anything related to computer science. My teacher was a large influence on my decision to continue pursuing computer science through out of school activities as well as by taking more classes. Although he drove me a little insane for the first few weeks of the class, mainly because I had no idea what I was doing and I wanted him to stop expecting me to be able to do something that seemed impossible, he is the reason I am able to be where I am today.
Why did you start Chicago Girls in Computing?
I started Chicago Girls in Computing in April of 2013 after having the opportunity to launch a crowdfunding campaign. I wanted to start a project that I felt connected to and that, of course, involved technology in some way. Thus, I decided to start a group that I wish had been around when I was getting started in computing.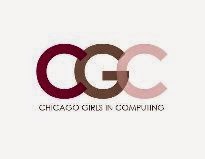 What advice do you have for parents, especially those who feel baffled by technology, about getting their daughters engaged in computer programming?
Finding programs that their daughters can get involved in is a just Google search away. There are always technology related programs offered through schools, libraries, museums, and other organizations. I recommend finding these local programs and asking the organizers to help you, as a parent, understand more of how you can help your child excel and pursue computer programming.
I don't have any daughters, but I have two technology-loving boys. What role should they be playing as far as encouraging girls to get involved in or pursue careers in computer programming?
It is important for male students to recognize that their female peers are just as capable as they are. Ignoring stereotypes and treating girls as their equals is the most beneficial thing they can do to help young girls feel comfortable in pursuing computer science.
You're a high school graduate- congratulations! Where do you hope to be 10 years from now?
Ten years from now, I hope that I'm inspiring more young women to pursue careers in technology. I don't know where I will be working or how it will be affiliated with technology, but I know that technology is something that I am extremely passionate about and that it will always remain a part of my life.
Any final thoughts?
My last word of advice is that it is important that parents nurture their daughter's love for math and science at a young age. Help them to feel confident and capable and they will do amazing things.