It was an exciting morning here at Code Phreaks-Chicago Mayor Rahm Emanuel stopped by to make an exciting announcement. Google Chicago has donated 500(!) Finch Robots to the Chicago Public Library system.
Finch Robots
Finch Robots were developed at Carnegie-Mellon University to provide a user-friendly introduction to programming. They are coded with a Scratch-like program called Snap. Indeed, the visual drag and drop interface makes it a snap to program these cute little guys.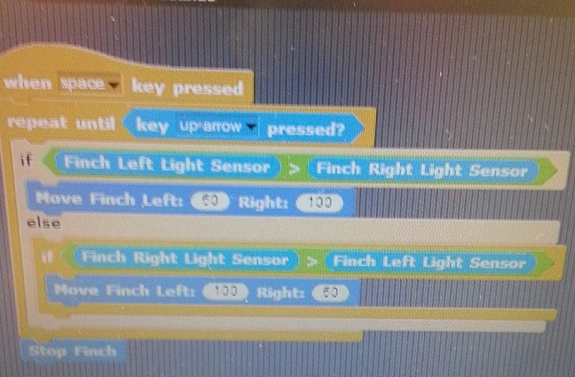 This programs the robot to respond to light.
The 500 robots will be available for lending/borrowing throughout the Chicago Public Library system. Individual (adult) patrons and teachers will be able to check them out. There will be six branches that house the robots, but they will be sent out to other branches on request. Patrons can check them out to take home individually or in packs of five, which makes them ideal for youth groups and classrooms. This also makes it easy to for parents to host a coding club or party.
What a great example of STEM for all! The award-winning Chicago Public Library System is the first library system to lend out Finch Robots. I'm pleased to see them build on last year's Makerspace initatives and excited about the opportunities this makes available, especially to patrons with limited resources.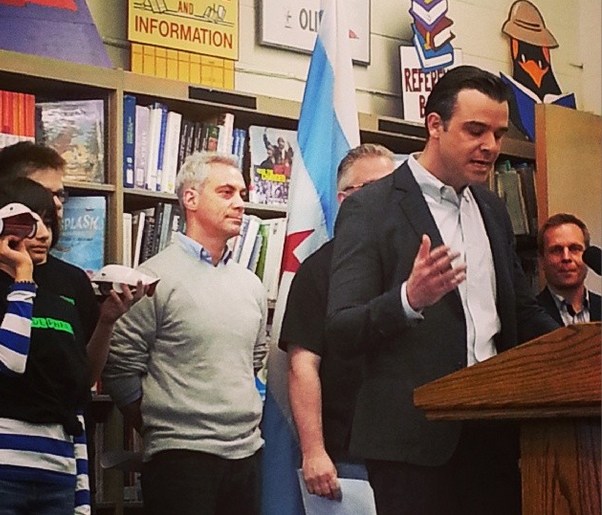 Chicago Public Library Commissioner Brian Bannon
Like The Maker Mom on Facebook. Subscribe to our monthly newsletter. Follow us on Pinterest and YouTube. Follow The Maker Mom on Google+.