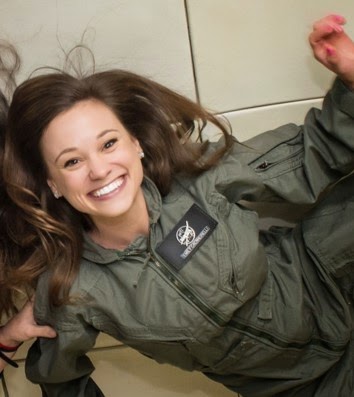 Emily Calandrelli in Zero G
Emily Calandrelli is the host and co-producer of Fox's Xploration Outer Space– showing off the coolest space projects around the country (coming soon to Fox and Hulu). She has an engineering degree from WVU* and a Master's degree in Aeronautics and Astronautics as well as Technology and Policy from MIT.
The Maker Mom: You have a really exciting job now, but how did you get to this place? Why did you decided to study engineering? 
Emily Calandrelli: I initially went into Engineering because I heard it had the best paying jobs right out of college. But I stayed in Engineering because the coolest opportunities for students were in this field. I've floated in Zero gravity, I've had really fun paid internships, I've traveled all over the country while doing research, and I received multiple research-based scholarships only available to STEM students. And on top of that, I've been studying and working on projects that help us learn about – and extend life into – the universe, which is pretty awesome.
TMM: After receiving your degree, you went on to graduate school at MIT. What was that like?
EC: Some people are ready to jump right into a full time job after they graduate from undergrad. I wasn't ready. I still needed more time to figure out what I wanted to do. So I decided to get my Master's, and I'm glad that I did. I initially came to MIT to get my Master's in Aeronautics and Astronautics. But while I was there, I learned about another program – MIT's Technology and Policy Program. It's a program that teaches technical students the importance of the intersection of technology and the real world. It was here that I learned about an entirely new profession – science and technology communicator. We need people who understand how technology works and can talk to the implications of infusing that technology in our culture. What policies should be implemented to protect consumers? Who should fund this technology? How should it be regulated? All of these are important questions and I decided I wanted to be part of the conversation. So I ended up getting a second Master's in Technology and Policy.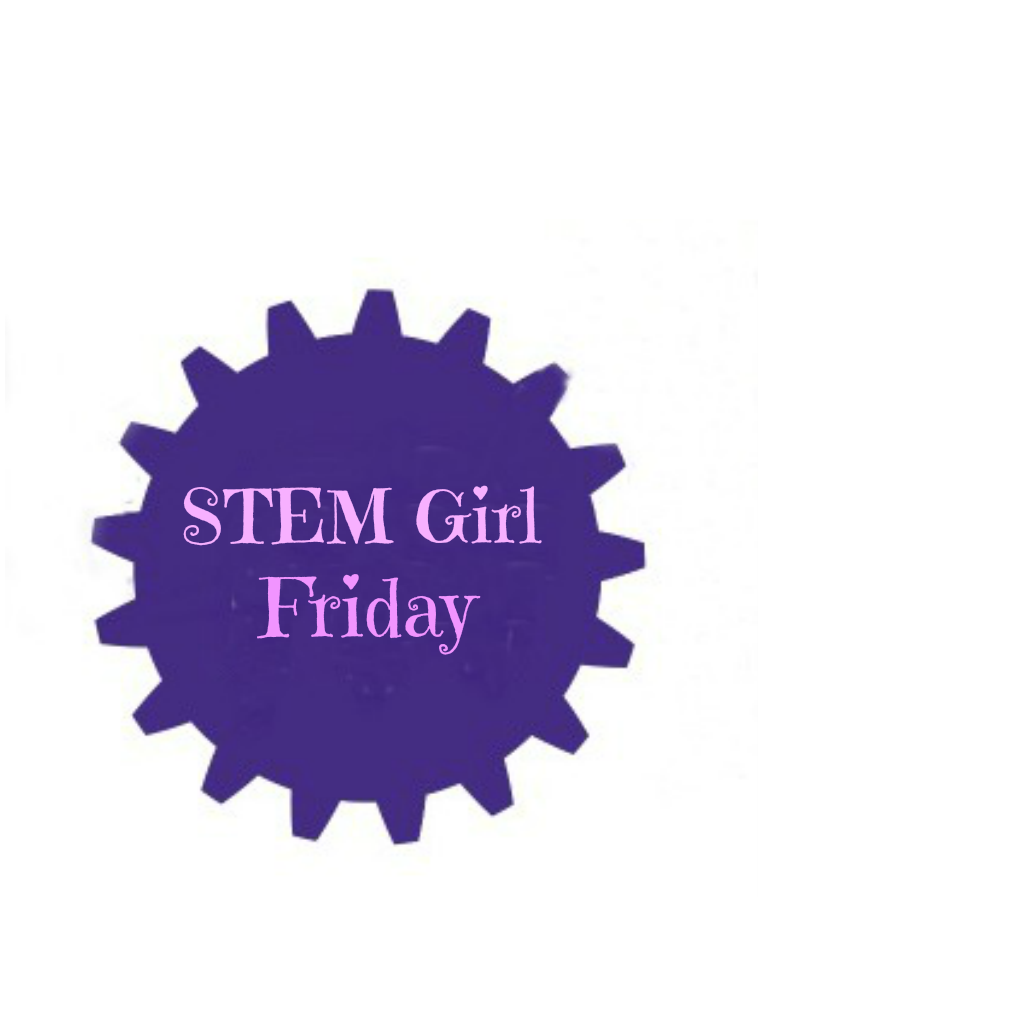 TMM: In a recent commencement address at your alma mater, you gave three key pieces of advice: get uncomfortable, get outraged and get adventurous. Along the way you mentioned pushing past that uncomfortable feeling of being an imposter or outsider. Can you share an example of a time you pushed through that and results that followed?
EC: I did my undergrad in my wonderful home state at West Virginia University. I received a great education there, but when I went to MIT for graduation school, I could not shake off the idea that I was different because I went to a state school. I was sure that, at any moment, they were going to realize they made a huge mistake letting me in and politely ask me to leave. I won't say that I ever completely got over that fear, but after making a few close friends I certainly stopped feeling alone! I also tried to focus on the little successes, like getting an "A" on an assignment.  Mostly, however, I took it one day at a time and tried to make a little progress each week. Big accomplishments are achieved one week at a time.
TMM: You also mentioned that the younger sheltered you hadn't experienced sexism in the workplace or academia. I'm guessing that changed as you found yourself in the minority in your classes. What advice can you share to help young girls thrive in that situation?
EC: A lot of men have been working with other men for so long, that they don't quite know how to interact professionally with a woman.  I'm not saying it's not their fault, but some men simply didn't have strong women in their life to show them what's what. There are times when it's simply easier to ignore this. But there are other times when, if you feel comfortable, you should use it as a teaching opportunity. It sucks that we're in this position, but things will never change if we don't outright tell them how we'd like to be treated. So I would tell girls to not be afraid to speak up for themselves!
TMM: With your new show, you're going to be a highly visible role model for the next generation of STEM girls. How will this influence your role in (or beyond) the show?
EC: I hope that this is true. When we're younger, we like to see ourselves in people we admire. I admire people like Bill Nye and Neil deGrasse Tyson, but there are certain aspects of life that we just won't have in common. I think we need visible women in STEM so that 50% of the population can have someone that maybe looks like them talking about science and technology. If I can be this person, I want to show off the fact that STEM is fun and exciting and something that is perfectly natural for girls to be interested in as well.
TMM: Bonus question- It sounds like you might be posed to be the "female Neil deGrasse Tyson." How will you keep to conversation focused on the content of the program, not you wardrobe, make-up, body fat composition, etc. as tends to happen when women take the stage (as Emily Graslie points out in this video)?
EC: I'm a huge fan of Emily Graslie! She really hit the nail on the head with that video and I'm so glad that she did that.  It helps other women know that they aren't alone.
To be honest, it infuriates me that there's this appearance stigma with women in STEM. I always hear guys casually talk about the "weighted scale" by which they rank the attractiveness of girls at MIT. "She's a 5, but at MIT she's like an 8." It's obnoxious because these girls are just killing it in science and engineering, but they have to be treated by their male classmates this way. These girls don't find it important (or even have the time) to spend their weekends shopping or spend an hour each day making themselves presentable to their male classmates. Sorry boys, they're not here for you!
When I was in undergrad, I didn't even own a hair dryer for three years. I was too busy trying to get the best grades in the class, so I chose not to prioritize my hair and wardrobe.
That's not to say that STEM girls don't care about those things. I now love doing my hair and make-up, and going shopping. But if I don't have time to do those things, let's not make a huge deal of it. We're trying to do science over here, not win beauty pageants 🙂
*Check out her commencement address at the 2014 Honors College graduation ceremony.

Like The Maker Mom on Facebook. Subscribe to our monthly newsletter. Follow us on Pinterest and YouTube. Follow The Maker Mom on Google+.