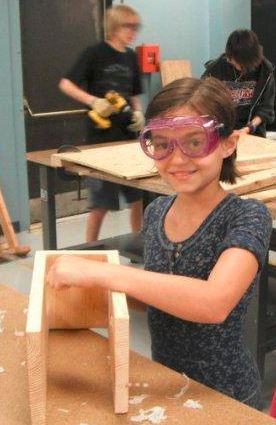 We know that there are nationwide problems attracting and retaining women in STEM careers, specifically in lucrative areas like computer programming and engineering. I've observed this on a micro scale over the years in the computer programming and robotics classes my boys have enjoyed. There are often anywhere from 3 to 8 boys for every girl in those classes.
At the career level, issues like sexism, unequal pay, lack of support, and workplace policies, especially those related to family-friendly issues (hello, these help dads, too!), are points of contention, but there's a pipeline problem, too.
We need more than girl-friendly engineering toys to get girls going in STEM, but you know what? We need those, too. I tackled the issue of getting and keeping girls interested in STEM in my May column at Sylvan Learning's Mom-Minded blog. Whether your daughter (niece, etc.) is interested in computer programming or cosmetics, the piece has loads of linky resources for you. Go read it!
Like The Maker Mom on Facebook. Subscribe to our monthly newsletter. Follow us on Pinterest and YouTube. Follow The Maker Mom on Google+.