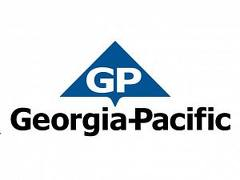 Save Tuesday night March 18, for #STEMchat on Twitter. Thanks to our sponsor Georgia-Pacific we'll be discussing Women in STEM in recognition of Women's History Month.
The chat will take place on Twitter from 9-10 PM EST.
Last month we talked about girls in engineering, but the fact is, women and girls are underrepresented in the entire spectrum of STEM professions. This month we'll take a look at Science, Technology and Math in addition to Engineering.
Following the lead of women in Congress, we're hosting our own gathering to talk about reaching girls in their critical years to educate and empower them with STEM.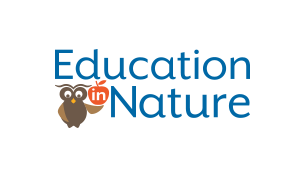 Follow our incredible panelists to stay in the loop:
@GeorgiaPacific, our sponsor, is committed to promoting interest and opportunities in STEM. The company's newly re-launched Education in Nature website is full of ideas and lesson plans for educators, homeschoolers and afterschoolers.
@DNLee5, Danielle Lee, is a hip-hop maven and PhD biologist who blogs at Scientific American about urban ecology, evolutionary biology and diversity in the science. She was recently honored at The White House as a STEM Champion of Change.
@KitchPantrySci, Liz Heinecke, is the Kitchen Pantry Scientist. A microbiologist and mom, Liz is on a mission to get every kid in the US excited about doing science experiments at home. She's also the creator of the Kid Science App.
@NGCProject, the National Girls Collaborative Project, seeks to advance K-12 girls in STEM though organizational networks, collaboration and discourse.
And me, @KimMoldofsky, also known as The Maker Mom and founder of #STEMchat. You might also follow me at @STEMchat, which is my default account if I land in Twitter "jail."
Do you know parents, educators or STEM professionals who are passionate about creating opportunities for girls in STEM? Invite them to join and help us spread the word by sharing these messages on your favorite social networks!
* Join me at #STEMchat on Twitter 3/18 at 9 PM Eastern to talk about #WomeninSTEM http://tinyurl.com/March18STEMchat

* Share your fave resources for #GirlsinSTEM on #STEMchat on 3/18 at PM Eastern http://tinyurl.com/March18STEMchat
Sign up here to receive a free email reminder about #STEMchat the day before our chats, as well as news from The Maker Mom.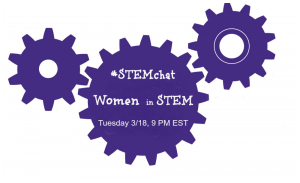 Like The Maker Mom on Facebook. Subscribe to our monthly newsletter. Follow us on Pinterest and YouTube. Follow The Maker Mom on Google+.