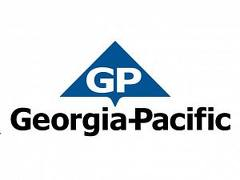 Last week's STEMchat on girls and women in STEM was one of our best and liveliest ever! As you'll see below, our crowd was full of ideas about how to engage young women in STEM.
Thanks again to our panelists and our sponsor, Georgia-Pacific! The company's newly re-launched Education in Nature website is full of ideas and lesson plans for educators, homeschoolers and afterschoolers.
Girls and Women in STEM
Below you'll find the themes and resources from our STEMchat.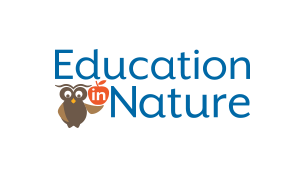 WHAT FUN, SCIENCE-RELATED OR STEM-FOCUSED ACTIVITIES DO YOU USE TO GET AND KEEP YOUNG GIRLS ENGAGED?
4H –  a private, not-for-profit organization, educating kids in a wide variety of areas and to help them make a positive impact in their community
Code.org – is a website with tutorials to help kids learn computer coding and links to other sites where kids can learn to cod.
Education in Nature sponsored by Georgia-Pacific, this site has lesson plans, ideas, and activities for elementary school students and people who work with them.
Books
House of the Scorpion by Nancy Farmer
Nick and Tesla by Bob Pflugfelder
The Pox Party by MT Anderson
Other Ideas
Thinking games like

20 Questions

Building and l

aunching rockets
Building robots
Designing skyscrapers
Creating lip gloss as a chemistry study
Using baking to explore food science and chemistry
Encouraging schools to have science/architecture/math/etc clubs for girls
Backyard biology- there's a lot to explore in the habitat right outside your house; don't be afraid to use the scientific names of things
Arbor Day Foundation helps you look up scientific names of trees
Scratch – An on-line community where you can create your own stories, games, etc by using Scratch programming language
Makey Makey – A fun invention kit that turns everyday objects into touchpads (my son used it to control Minecraft)
Venture Beat: 7 Ways to learn to code
Roominate Toy – a toy aimed at girls to get them building and engineering


WHAT ARE SOME CITIZEN SCIENCE PROJECTS THAT ARE WELL-SUITED TO KIDS?
SciStarter – A place to learn about and discover citizen science. Example: Firefly Study – track fireflies in your back yard
School of Ants – collecting ants in your neighborhood/school to help map ant populations
NASA Cloud Observation Study – compare and study clouds in your area with satellite pictures
Your Wild Life – Site dedicated to citizen science and ecological science education just by exploring the world in your backyard
Nature's Notebook – a national, on-line program encouraging people to record and report observations of plants and animals
NOAA's National Weather Service Cooperative Observer Program -Help collect information for the National Weather Service
Fold It – a computer game that enables you to fold protein, which can have important science and medical results
NASA Engineering Design Challenge – activity for students in grade 6-9 that gets to think how to build a simple structure lighter, but also stronger
Find more projects on this Summary of Citizen Science resources from a previous #STEMchat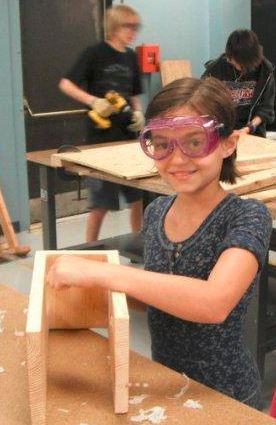 WHAT ADVANCES WOULD YOU LIKE TO SEE FROM WOMEN WITHIN THE TECHNOLOGY FIELD?
General themes here included the need for women in STEM fields to reach out and connect with young girls.
Strong female role models and mentors are key for girls to continue in STEM studies and establish careers.
WE HAVE A LOT OF TECH-SAVVY MOMS HERE, HOW DO YOU EMPOWER YOUR GIRLS TO EXPLORE AND "OWN" TECH?
Give girls access to technology, gadgets, tools, etc
Buy them a radio or other old tech (like from a resale shop), let them take it apart or hack it
Learn with them, take a class together with your daughter or niece
Fathers are important too, they should be helping encourage daughters
Model to your daughter by learning about STEM yourself
Encourage daughters to join clubs, activities, classes (i.e. robotics team) at school
Encourage school to start STEM clubs, activities, classes if they aren't already
Use popular games, like Minecraft, to encourage girls to make their own
Allow and encourage daughters to get messy
Integrate STEM activities into things they already like
Visit hacker-spaces with them
Allow your daughters to help around the house, i.e. fixing the water heater
Connect them to role models in your community or beyond using Skype or similar tools (Facetime, Google Hangouts)
Join organizations in your area, like Society of Women Engineers and Black Girls Code
Take girls to local celebrations, like Georgia STEM Day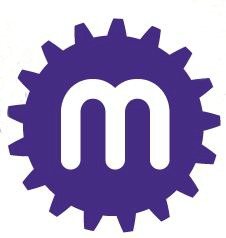 WOMEN HAVE MADE GREAT STRIDES, SPECIFICALLY IN ENGINEERING, BUT THERE ARE STILL GAPS. WHAT CAN WE DO TO CHANGE THAT?
The most common answers spoke to the importance of providing girls with STEM role models in school, after school, on TV shows, in the media, and through career days. In addition to current role models, the site Grandma Got STEM demonstrates that determined women have been working in STEM for decades, paving the way for today's students.
Ensuring that girls are encouraged to play with STEM toys, read books with STEM themes, and get involved in STEM activities at a young age is also key. As mentioned above, finding ways to connect things a girl already likes is crucial, too. Model turned scientist Joanne Manaster shares ideas on the science of makeup (and so much more) on her blog, Joanne Loves Science.
As girls get older, making sure there are opportunities and funding for things like STEM Camps (someone suggested SpaceCampUSA) and workplace experiences and internships is also helpful. Look around for camps specifically for STEM girls, if you think that is important for the girl(s) you have in mind. GADgET is one example of a Chicago-area camp just for girls.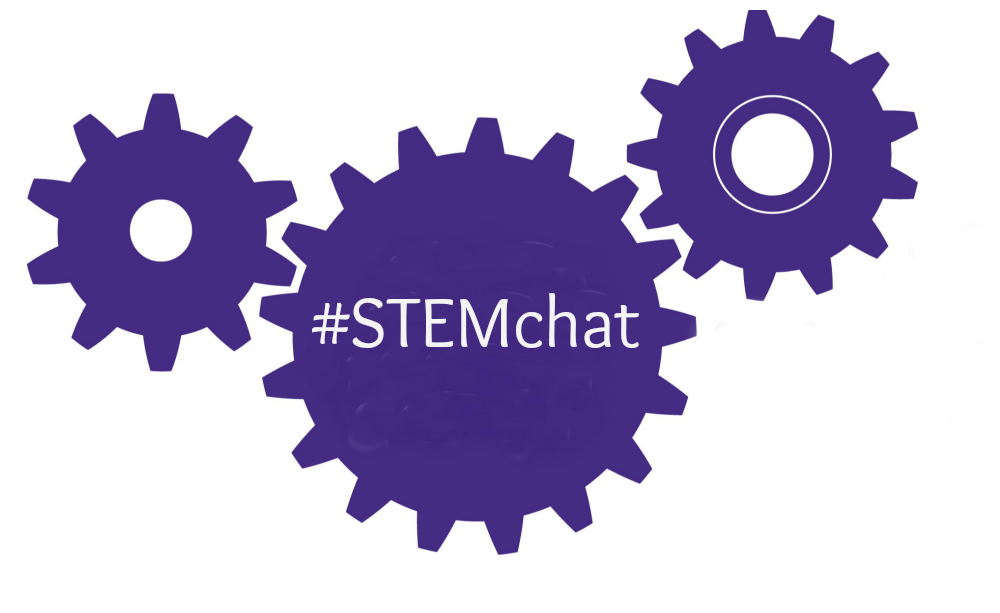 HOW ARE YOU EDUCATING CHILDREN ABOUT WOMEN IN ENGINEERING AND STEM CAREERS?
School Lunch N Learns –  Everyone brings lunch and role models from the community are brought in to discuss what they do
STEM activities for girls – make sure to not make them pink and sparkly because that tells girls they need something different than boys. That said, sometimes girl-only clubs, events or classes can be very empowering for young girls.
If we can get creativity infused back into our daily classroom experiences, STEM will follow. It's naturally connected
Expose all children at all grade levels to women in STEM
Bring in pop culture, i.e. Cosmos, King of the Nerds, Mayim Bialik
Female Aviation Pioneers – A Tumblr account by Einstein in a Box about women in aviation
Georgia-Pacific College Recruiting – College Recruiting Page – a place to search for jobs
SciGirls Connect – Providing evidence-based STEM activities aimed at girls. Also a TV show on PBS and lots of on-line resources at their website.
On Instagram, PhD student Beyond the Codon shares images of female scientists based on the idea that you can't be what you don't see.
STEMchat founder Kim Moldofsky shares STEM activities on her Instagram, too (also puppy pics)
Women@NASA – has stories and videos about women who work at NASA to help inspire females to pursue this line of work
Women of Wind Energy – group that promotes the education and professional development to bring women into working with renewable energy
TAG-ED – Founded by Technology Association of Georgia, aimed at getting more students to pursue STEM classes and careers
Tech Bridge Girls – Based in San Francisco Bay area, a program designed to get more girls in STEM
FabFems – a national database of women in STEM who are role models to young girls who are thinking about STEM studies and careers
Latinas In STEM – inspiring and empowering Latinas to go into STEM
STEMinist – Focuses on women in STEM (I bought one of their t-shirts and wear it to STEM events)
@Women_in_NatSci – on twitter, a chapter of the Association for Women in Science in New York
Association for Women in Science – advocacy, talent development, publications and more
Under the Microscope – the nature of germs and our relationship with them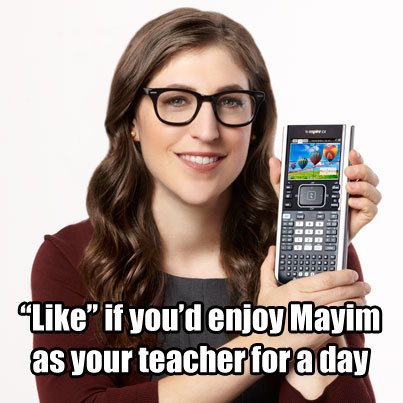 MATH PLAYS A LARGE ROLE IN SCIENCE, TECHNOLOGY AND ENGINEERING. WHAT ARE SOME RESOURCES TO ENHANCE GIRLS' INTEREST IN MATH?
Engaging girls in math by looking at #bigdata to solve problems in their community
STEMfinity – list of free math resources
The Mailbox – list of free math resources
CueThink – A social and interactive platform for kids in grades 4-8 learning math, allowing to students to share with and learn from their friends in addition to their teachers
Moody's Mega Math Challenge – an applied math contest for high school students
Illuminations Barbie Bungee – a lesson aimed at 6-12 graders in which they must model bungee jumping with a Barbie doll and rubber bands
Moebius Noodles – an on-line class (there is a fee) about learning multiplication through patterns and structure
HOW DO OTHER SUBJECTS LIKE ART COMPLEMENT STEM (STEAM)?
Participants noted that creativity can be used anywhere and anytime so it's important an important part of STEM–and a selling point that might attract girls who value creative efforts. Creative problem-solving is important in engineering and even in searching for big questions and answers in science.
Drawing can be key in biology and other similar sciences to draw what you are seeing under microscopes. Graphic displays- photos, videos, infographics, provide another way to communicate STEM problems and solutions.