I spent the morning watching teams set up their Future City models and prep for the competition. As I mentioned, I'm here in Washington, DC, with my client DiscoverE. They are one of the sponsors of the Future City middle school engineering competition.
The Future City Engineering Competition
Each team is associated with a teacher and an engineer mentor. I had the chance to talk with several and it's clear they are quite fond of this competition. Of course, I talked with students, too. I learned about futuristic transportation, health monitoring and other aspects of their future cities, such as why one team chose to position their city on a human-made floating island (the rising sea levels associated with global climate change, of course). These kids have done their homework!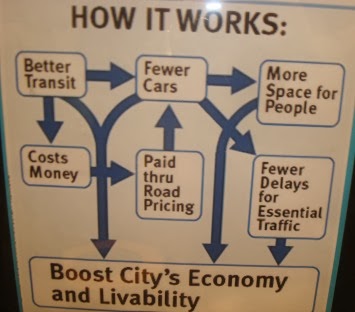 The one downside to the day is that due to last week's midweek storm some of the model cities did not arrive in time for the competition. I'm sure this is heartbreaking for the teams. However, the judges have adapted and some awards are being held off until for a for a day or two until the models arrive. Even so, they have posters and slide shows and can talk about their cities even without the models.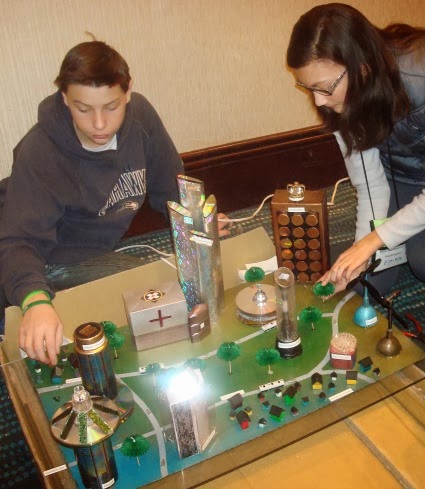 Made from recycled materials and limited to a budget of $100, the models are fun to inspect. A visual tour might reveal old bottles of cucpake sprinkles turned into an apartment complex with solar panels, playing cards masquerading as office buildings and iron filings that simulate ocean waves thanks to a magnet underneath the surface.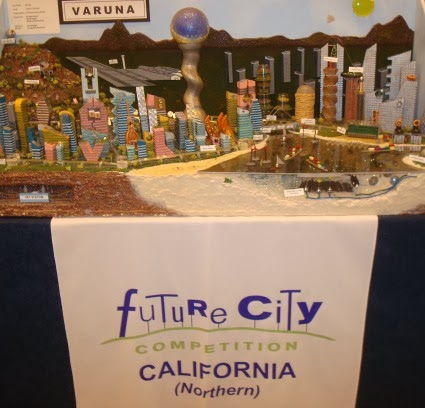 Another highlight of the day was hanging with some of my favorite DC-area mombloggers. I arranged the small blogger meet-up and
ate an even bigger and better event. My friends and their children think the Future City competition is as great as I do!
 hope that I can return next year to create something even bigger and better.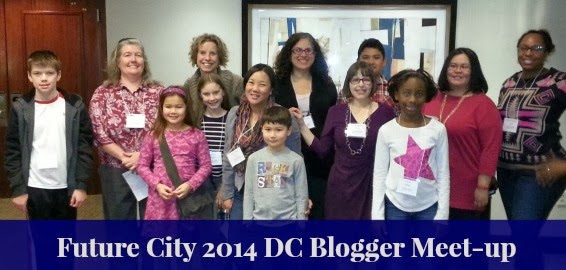 Pictured L to R:  @MusingsfromMe, Jill Berry of MusingsofMe; @TeachMama, Amy Mascott of TeachMama; @TechSavvyMama, Leticia Barr of TechSavvyMama; @UrbanMama, Sandie Chen of TeenLitRocks; me; @ThienKim, Thien-Kim Lam of I'm Not the Nanny, and @JusticeFergie, Stacey Ferguson of JusticeFergie.com.
Learn more about the Future City Competition from this video.