Thanks to everyone who joined in for last week's fantastic chat on Girls in Engineering: School to Career. I especially want to thank our sponsor, DiscoverE and our terrific group of panelists.
Twitter chats are so ephermeral, but I try to give them a longer life by capturing themes and sharing links from the chat.
Overall, it sounds like a lot of people are working hard to introduce girls to engineering as a career option and give them the support they need to stay keep on with it through their school years. It's up to you and me–all of us- to make sure girls and their parents and teachers know about these wonderful resources!
We started out discussing how we position engineering to young women (think middle and high school age). Replies included a focus on problem-solving, creativity and opportunities to make the world a better place through engineering. Chat sponsor, DiscoverE, provides helpful conversation starters to help young people understand what engineering is all about.
Then we moved on to the more resource-intensive portions of the chat as you'll see below.
Activities and opportunities that help high school girls explore engineering and bring engineering into daily life:
If you're in the right place at the right time, check these out:

These professional organizations also provide resources
Girls-only activities and classes
#STEMchat panelist Sara Hawkins, the mom of an engineering-minded daughter wrote about this. The general consensus was that while it might not be the right way to go for all girls, many understand the benefits of single-sex groups.


Camps and Classes
Games, Apps and Television Shows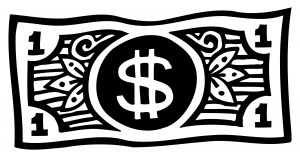 Scholarship opportunities for girls in engineering
Engineering role models
Ada Lovelace
Emmy Noether
Marie Curie
Marissa Mayer
More Great Ideas

Look for details soon regarding our next chat on Tuesday March 19, as we talk Women in STEM for Women's History Month thanks to Georgia-Pacific. Sign up here to receive a free reminder along with hot posts from The Maker Mom.
You can also join in for a Google+ hangout on gifted kids and college admissions on March 6 and our first STEMchatOnAir (on G+) on March 26!
Like The Maker Mom on Facebook. Subscribe to our monthly newsletter. Follow us on Pinterest and YouTube. Follow The Maker Mom on Google+.