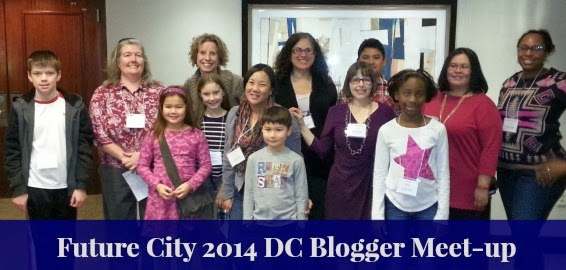 Before you draw the curtains on Engineers Week, be sure to check for fun weekend events near you for one final hurrah.
In addition to saying goodbye to EWeek, I'm also celebrating the close of a fantastic multifaceted campaign for DiscoverE. In addition to arranging a blog tour, I helped organize a blogger meet-up at the Future City Finals in Washington, DC as well as reported from the event via social media. And, of course, #STEMchat was a hit. Look for the summary next week.
I wanted to highlight the bloggers who took part in the blog tour. They created sponsored posts for DiscoverE that truly came from an authentic place. And while each one shares some facts about the engineering resources available through the sponsor DiscoverE, of course, these posts make for good reading on their own.
Many of these posts jive with our STEM Girl Friday theme. It's clear that moms of daughters face STEM challenges that I don't. That said, as the mother of boys, I teach my children that there's a place at the table (or workbench, lab, etc.) for women and others who are underrepresented in STEM fields.
Take a look below and click-through.
And, in case, you missed it earlier, a quick video recap of my time at the Future City competition with input from a teacher, engineering mentor and some fabulous STEM girls.

Like The Maker Mom on Facebook. Subscribe to our monthly newsletter. Follow us on Pinterest and YouTube. Follow The Maker Mom on Google+.