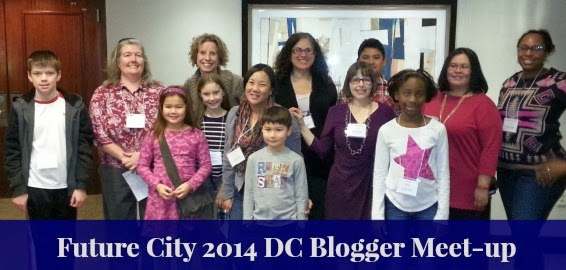 It's time to close our EWeek, I'm also celebrating the close of a fantastic multifaceted campaign for DiscoverE. In addition to arranging a blog tour, I helped organize a blogger meet-up at the Future City Finals in Washington, DC as well as reported from the event via social media. And, of course, #STEMchat was a hit. Look for the summary next week.
I wanted to highlight the bloggers who took part in the blog tour. They created sponsored posts for DiscoverE that truly came from an authentic place. And while each one shares some facts about the engineering resources available through the sponsor DiscoverE, of course, these posts make for good reading on their own.
Many of these posts jive with our STEM Girl Friday theme. It's clear that moms of daughters face STEM challenges that I don't. That said, as the mother of boys, I teach my children that there's a place at the table (or workbench, lab, etc.) for women and others who are underrepresented in STEM fields.
Take a look below and click through.
Leticia from TechSavvyMama talked about being immersed in engineering thanks to the Pinewood Derby.
Jill from Musings from Me contrasted the STEM she took as a girl in England versus the experience of her kids in school in the US.
Ana from Finding BonggaMom wrote about encouraging girls to pursue engineering. She has so many engineers in her family!
Jen from Laughing at Chaos wrote about helping her son go from tinkerer to engineer.
Tracey from Just Another Mom mused on the origin of her daughter's engineering toys and helping her daughter understand that she can do anything.
Kris from Little Tech Girl wrote about the fantastic engineering program her 7 and 10-year-old twins are involved in. (That's not a typo, she has two sets of twins!)
Sara from Saving for Someday shared thoughts about raising a STEM girl.
Julie from Julieverse noted the lack of female engineers in her life and how she helps her kids discover engineering through play and fun.
Tammy from Three Difference Directions wrote about her daughter's STEM learning–she's an award-winning college engineering student now.
Jacqueline from Nerd Family talked about her engineering background and the importance of introducing kids to engineering.
And, in case, you missed it earlier, a quick video recap of my time at the Future City competition with input from a teacher, engineering mentor, and some fabulous STEM girls.