Well Hanukkah has come and gone, but we're still in the thick of Christmas shopping. I hope you weren't too much of an early bird (unless you used last year's Tech Gift List; I still stand by all those products) because I'm sharing my top STEM and Tech Gifts for 2013.
(See the 2014 top STEM picks here; the 2012 hot holiday STEM gift list here. Stay tuned for the 2015 gift list and giveaways.)
Interestingly, the first two were still in their crowdfunding phase at this time last year. Now that they're widely available, I can share away.
And speaking of share, don't miss my Tynker, coding for kids giveaway and stay tuned as I share many giveaways from the items below later this week!
This post contains affiliate links.
Best STEM and Top Tech Gifts for Kids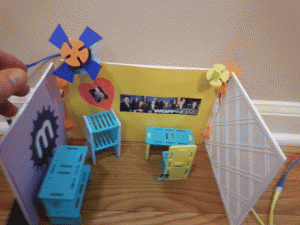 Roominate was invented by women with an eye toward a girl-friendly engineering product, this set ($29.99 basic, $49.99 deluxe, and expansion pack options that vary in price) helps girls ages 6+  to hone their structural engineering skills by building a physical space (a dollhouse, bedroom, library, office, etc.). They also get to decorate the space, construct furniture and dabble in electrical engineering by adding easy-to-use circuits to it to make it even more exciting. Popular electrical elements are lights and fans, but imagination is the only limit with Roominate. Although designed with girls in mind, boys like it, too. Indeed, I noticed that each time I left my set out as I was preparing for the WGN segment, I returned to find that my little officemates had created new pieces of furniture. The Roominate gals love to highlight the work and ideas of their young customers, providing ideas and inspiration to their community along the way.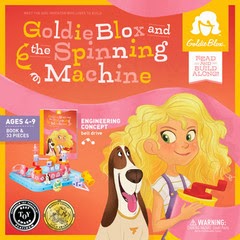 GoldieBlox
Like Roominate, Goldie Blox and The Spinning Machine
 was designed by a female engineer. This story + construction kit is one of this season's hottest STEM toys. (I know at least two parents of boys who say their guys dig it, too.) Designed for children 4-9, young ones follow along with the overall-wearing, gap-toothed, wild-haired Goldie (i.e., not a princess), through the book to build a spinning machine ($29.99). The narrative is the hook, not the highlight. The book provides other design suggestions and encourages free builds, too. A story + kit, Goldie Blox and the Parade Float
, is coming out in mid-December for only $19.99 (it appears to lack the base that comes with the Spinning Machine). They're also going to start selling a 32-piece expansion set, which I highly recommend.
Click for a GoldieBlox giveaway on The Maker Mom!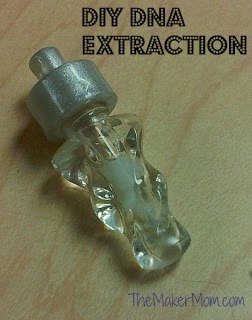 BIO-RAD's home kit.
DNA Extraction Module of Genes in a Bottle (Tm) Kit
The Genes in a Bottle kit from BioRad ($29.95) includes everything you need for two people to extract DNA and make necklaces to clone themselves show it off to the world (pictured above), as well as an activity booklet and two cool tattoos. Whether as part of a homeschool unit on heredity or a truly one-of-a-kind STEAM statement piece of jewelry, this kit provides a hands-on lesson in the stuff that makes us unique. I reviewed this earlier in 2013.
Look for a Genes in a Bottle giveaway on The Maker Mom later this week!
This Bigshot DIY Do It Yourself Digital Camera Kit
 ($89) for kids ages 8 – 108 contains everything you need to make a digital camera that has a "Swiss Army lens." That is, it take regular, panoramic and 3D photographs. Created by a team that wants to encourage makers and learners, the Bigshot site is full of lessons on the science behind the camera.
The camera has an LED screen for viewing photos, though they can be download to your computer via USB (included) as well. The camera charges with the USB, but a hand crank ensures you can charge it on the go. Royalties from the sale of Bigshot cameras help provide cameras to children in severely under-served communities around the world.

I've been a fan of littleBits since I got to try them out last year. I was thrilled to show off their newest electronic building blocks for kids (and adults), the Synth Kit, described below. This company does a great job in living up to its missing to empower people to play with an explore technology without prior engineering knowledge. Their color-coded electronic bit snap together with magnets allowing users to play with power, light and sound or easily add these things to craft projects.
New in 2013: they've revamped their littleBits Electronics Base Kit
in recent months into Exploration Kits and now include an informational brochure with ideas for creative exploration in each kit (hooray!). Their online user community also highlights unique project ideas. Current owners can round off their supply of bits by ordering Boost Kits and individual items. Exploration Kits range from $99 – $199 Boost Kits are $69 (sometimes on sale for less), and individual bits range from $8 -$20.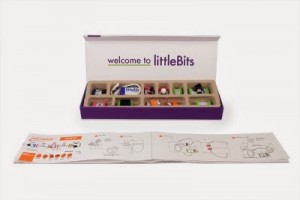 The big news is the littleBits Electronics Synth Kit
 ($159) created in collaboration with KORG, a leading global manufacturer of electronic musical instruments. With the synth kit's 12 electronic bits and the handy manual that comes with it, anyone can create a customized synthesizer in minutes. The synth kit will begin shipping on December 6. As with their other projects, littleBits encourages these projects to be means, rather than ends, and their vibrant online community shares projects for incorporating or making the most of these cool sounds.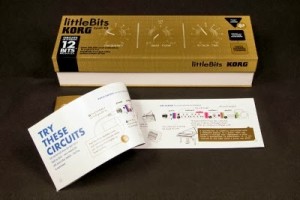 BeagleBone Black
Move over Raspberry Pi, there's a new top dog, BeagleBone Black.The BeagleBone Black is a $45 community-supported development platform used by developers and hobbyists alike. With USB cable, it allows users to boot Linux and start creating right out of the box. It also has an HDMI port. It is also compatible with Android. It's a great way for kids (of any age) to dip their toes in the maker movement. There is a lot of support sharing and learning online and IRL at local meet-ups (like one at Chicago's Pumping Station: 1) where enthusiasts swap ideas and support.
The folks at Newark, Element14.com provided the technology and programming for my demonstration, but I also have a BBB unit to keep, so expect to hear more about that moving ahead.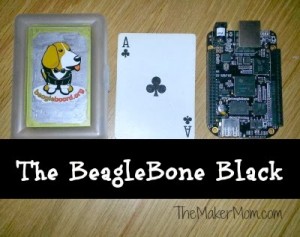 Yes, the BBB is that small!
Check out Element 14's vibrant community. You can check out the BBB community page for support and ideas.
***
Please note all items above were provided for review. This post may contain affiliate links.

Like The Maker Mom on Facebook. Subscribe to our monthly newsletter. Follow us on Pinterest and YouTube. Follow The Maker Mom on Google+.